Realistic Skin
One of the current challenges of real-time graphics is to simulate realistic skin. If you just handle skin as it were a normal object like a stone it will look like a stone. Skin modulates the lighting, it eliminates hardness and the flesh beneath it absorps light and reflects it in a different color. We have made a practical approach, maybe you know the term "SubSurfaceScattering". We are faking this effect very expenssive effect with low need of perfomance. Everything is done in the skin shader: At first we catch the direct lighting and blur it, while the edges are saved from bluring. Then we modulate the color of the lighting and apply it to the skin.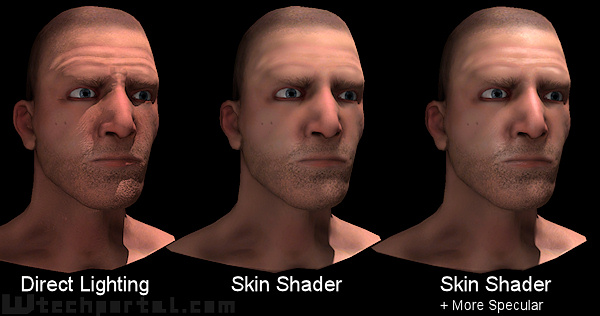 As you can see on the third screenshot, details are still intact and can be used for the specular lighting. We only blur the lighting, not the whole shader.


---
Roadmap
This is our roadmap for 2012: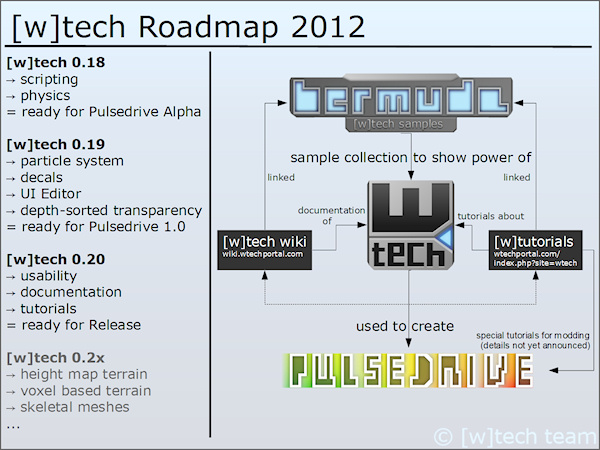 In addition a small timeline which should illustrate the order of our releases. Because this graphic is about releases, [w]tech 0.18 and 0.19 are not listed. These are internal milestones.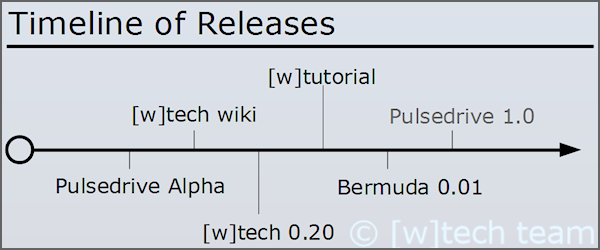 Whereas we have decided not to release the source code, we made the decision to enable you to use [w]tech for non-commercial projects as well as for commercial ones without financial charge. So in fact,

[w]tech will be released as Freeware!
---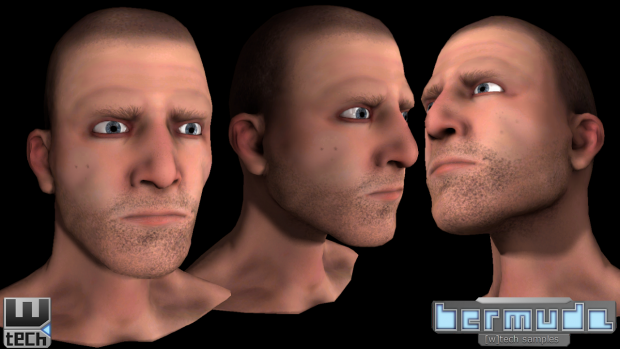 ---