NEWS OVERLOAD!
Hi, all! Sorry it's been a while since the last update... busy, busy, busy, but definitely in a good way! Time to catch you all up on what's been happening in Wrongworld, err, world. Here are some tasty nuggets of information for you to feast on. Nom nom nom...
NUGGET #1 - WRONGWORLD HAS BEEN GREEN-LIT!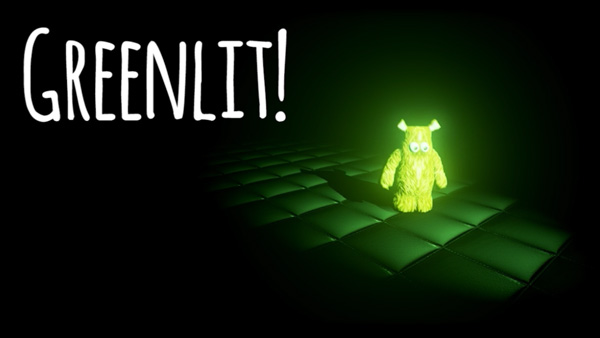 You may have already heard, but Wrongworld has been green-lit on Steam! Thank you so very, very much to everyone who helped make this dream come true. You're awesome :) Now the real fun begins!
NUGGET #2 - OFFICIAL WIKI!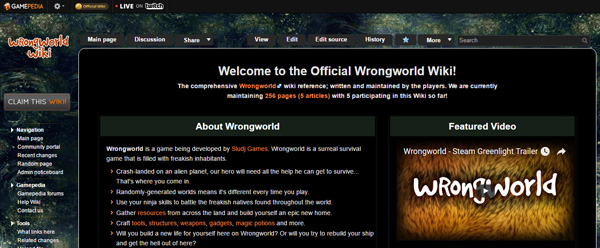 Thanks to the lovely folk at Gamepedia, we now have an Official Wrongworld Wiki! Now I/we just need to fill it with actual useful information. I suppose it'd be handy to finish developing the game first, so, y'know, the community doesn't have to just guess what content to add :) I'm working on it!
NUGGET #3 - DEVELOPMENT UPDATE
Also, don't worry, I haven't vanished off the face of the planet; just been super busy working every hour Godzilla sends trying to cram as many things into the game as possible before early access... Speaking of which, I'm now hoping for an April launch. Ish. Maybe a little later. I'll keep updating as I'm able to narrow that down more and more. I know it's a little bit later than originally planned, but it'll be worth it in the end! It's already completely playable from start to "finish", but I want to keep on polishing and adding more random events and secrets and gadgets and beasties to it for a while yet, just to give it as much depth as possible from Day One. And I already have a million things planned for post-launch. Exciting times! :)
BONUS NUGGETS
Super-special bonus info about what I've been working on recently...

- Spidey-style wall crawling.
- Bombs. Lots of bombs.
- Shiny helmets.
- Giant toothpaste.
- Title screen stuff.
- Auto-collecting nearby stuff.
- Super-clever saving and loading system.
- Wiki things.
- Account-wide XP system with ridiculous craftable rewards for future play-throughs.
- Mysterious Goop.
- Comic-style impact onomatopoeias.
- Incredibly tedious Settings Menu guff.
- Detached retinas.
- And a whole lot more I can't think of right now.

In other words, a lot :)
Oh, and I also just updated the friendly neighbourhood shark to make it a little more Wrongworld-y... It is now an octopus-thing in disguise. I think.
That's all for now. Buh-bye!