Howdo,
Firstly, thank you all for your amazing support so far - the community of moddb have all been super friendly and enthusiastic which really drives us to do new and better things. We do our best to respond here whenever we can and we genuinely do read all of the posts and reviews.
The first release of Unification is the product of a lot of work and so this year it was great to see the positive response following this important milestone.
As such, if you like what we are doing, and like what is coming (hold that thought) then please, consider giving us your vote for the moddb mod of the year 2021!
If not...well we love you anyway. But now...


Dramatic Pause...


If anyone has read this far then I should probably give you something in exchange, a glimpse of what is ahead....
Hello darkness, my old friend,
I've come to talk with you again,
Because a vision softly creeping,
Left its seeds while I was sleeping,
And the vision that was planted in my brain,
Still remains,
Within The Storm of Silence!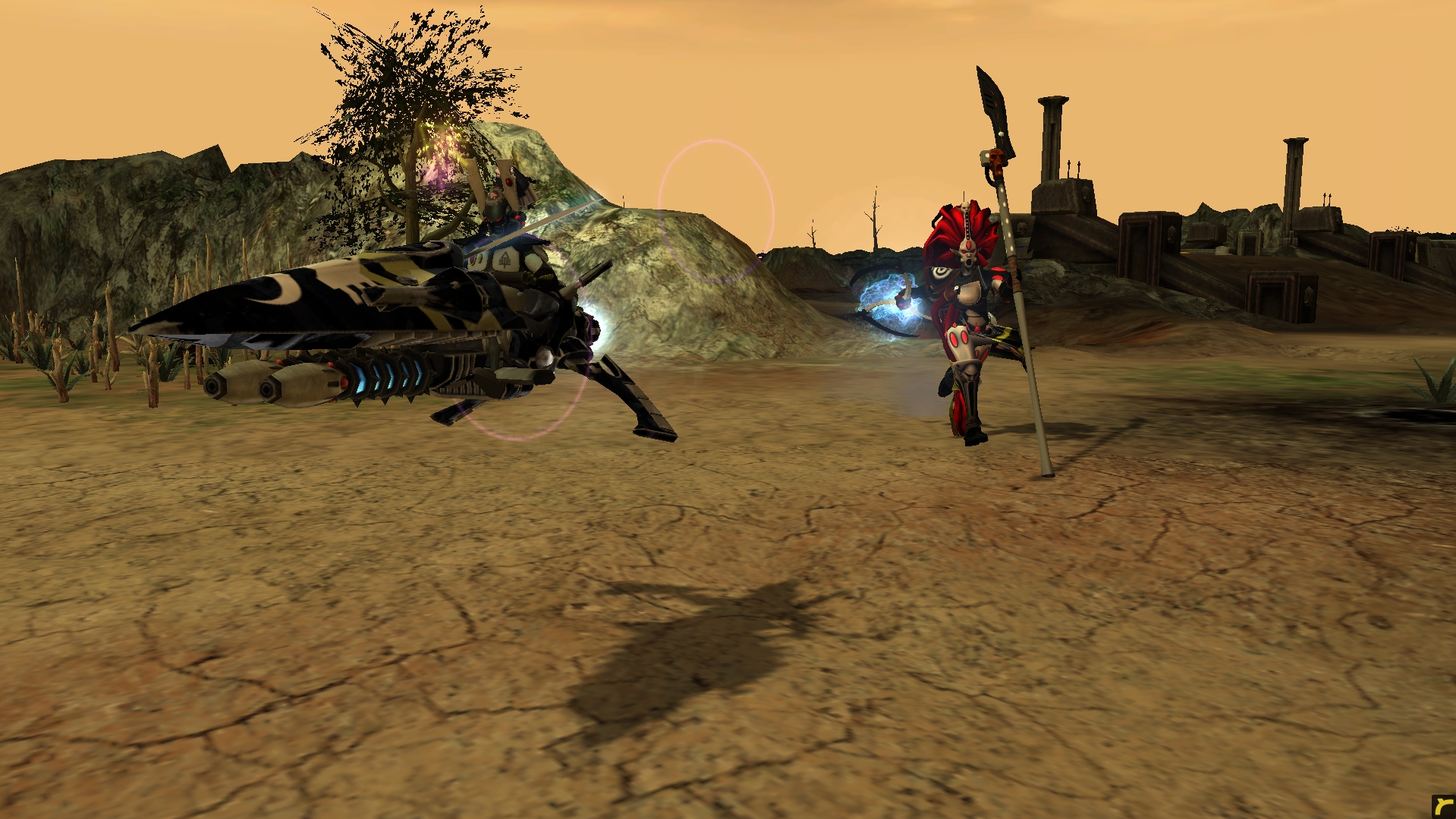 I do love that jetbike model, although probably should have featured Jain at the front of the shot given where I was going with this but here tall poking stick is hard to fit into shot... yes I do know it's called the Zhai Morenn and the other thing is called the Frisbee of Vaul.


But now I've got you, let's have a talk. I'm fuggles from the unification team - I'm the one who makes... enthusiastic... SCAR code that Gambit has to clear up and also, let's say... enthusiastic...mod ideas (coughLOTDcough). The Vanus hack mechanic is actually a great example of both of those (sorry Gambit) and for once is actually an idea that can be visually shown off rather than my regular output, which would be 'Look how this weapon has adjusted DPS now!' which would be a riveting moddb post, and also she has another unique ability which you will enjoy.
Long term players may recognise me from such nonsense as the drivable rhino, forestry simulator, tower defence, Risk(tm) and suchlike - and just think, these are the ideas that actually make it to completion, so would you believe that some ideas never quite make it?
Like a bullet hell prototype!
I have been challenged to make a bullet hell for unification campaign but, it may not see the day. It's very playable, you use the mouse to steer an aircraft and you can shoot whilst trying not to get hit with various types of attack type pattern, however the engine is very much not happy. I reckon I can make it work using drones rather than FX...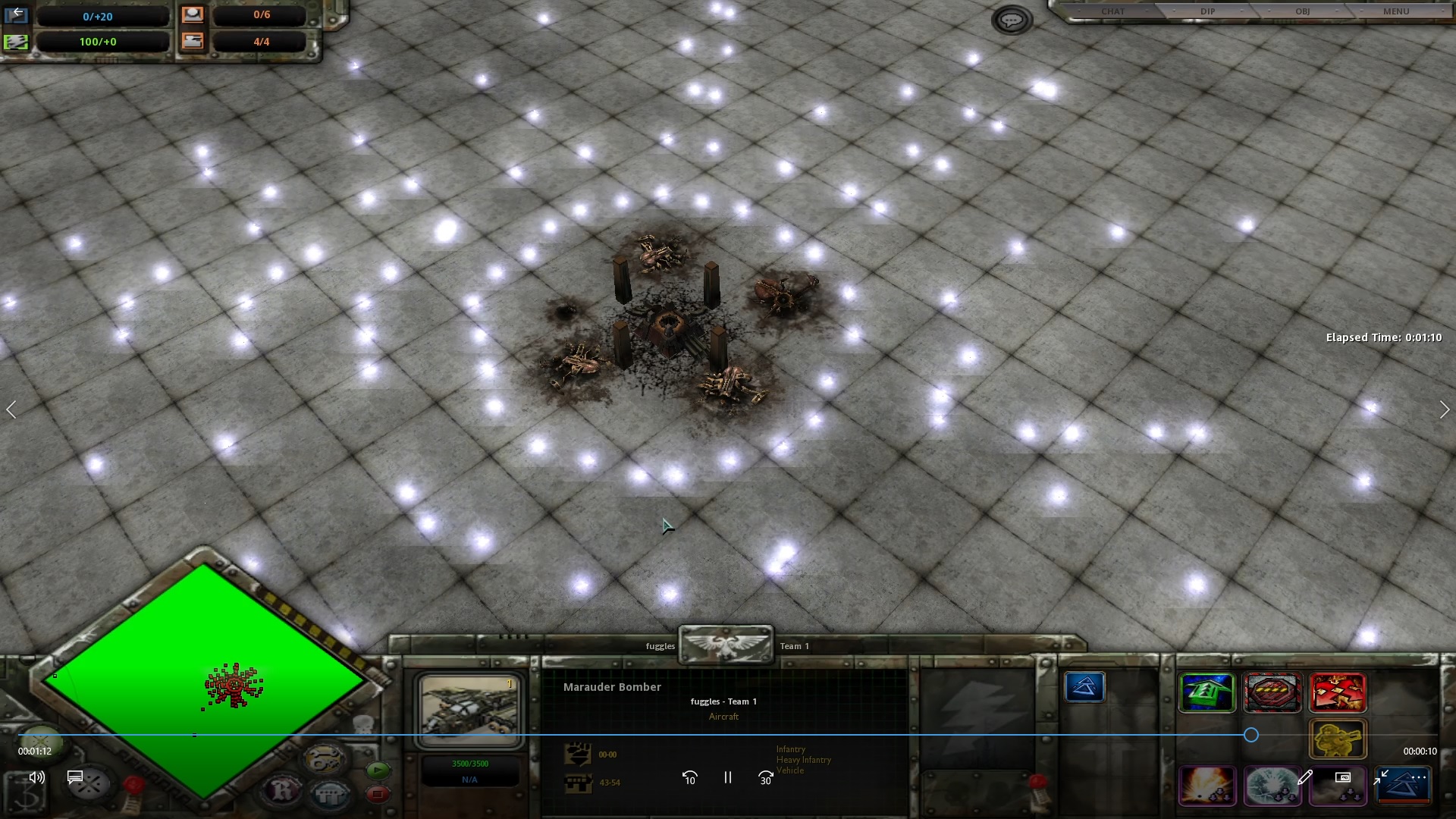 For those who miss banter, then something I'm working on bringing back to Unification is the Smacktalk win condition where commanders talk as the match goes on. Vanilla races are solid, but I would like to add some new friends: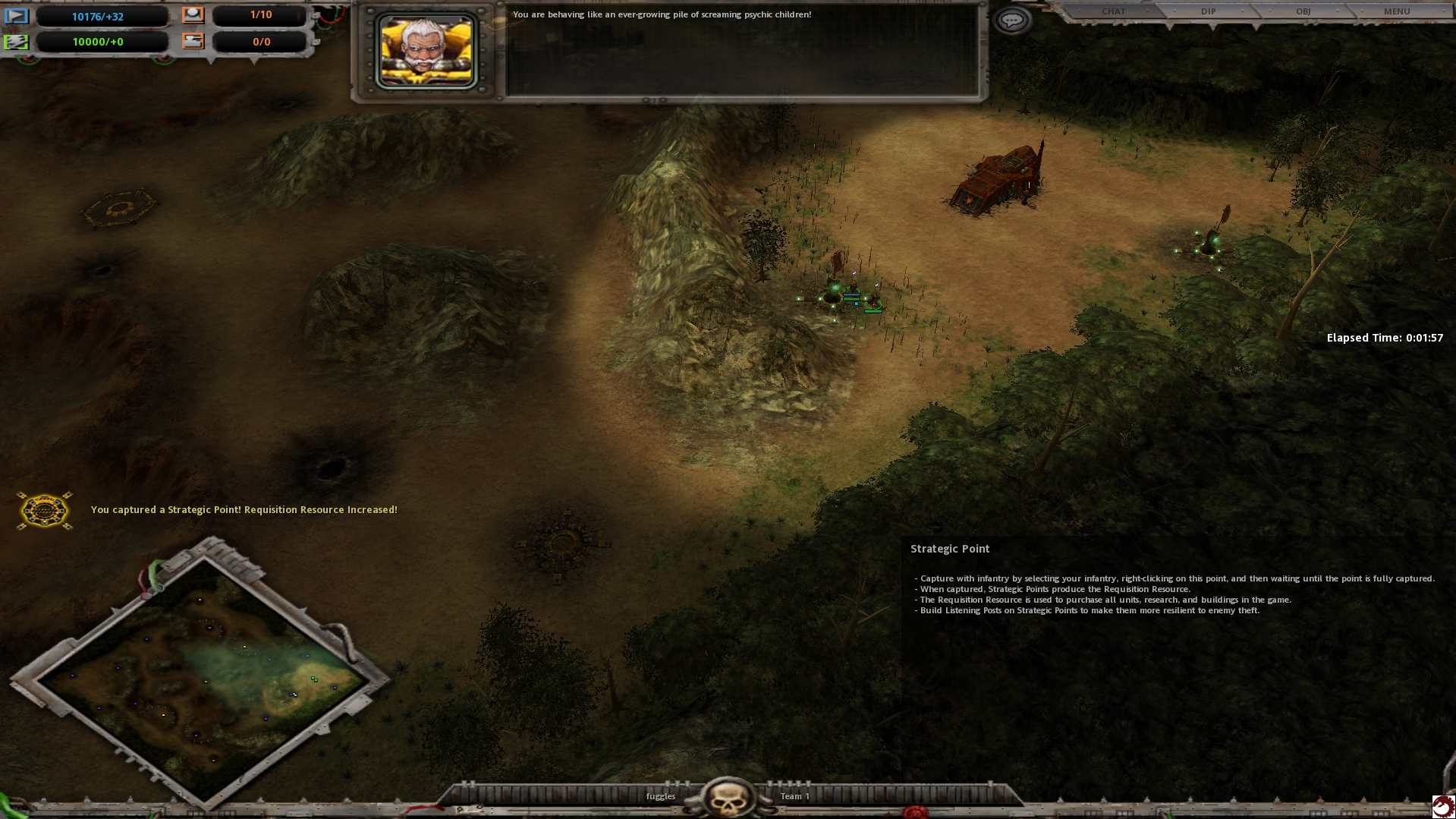 You may now be beginning to understand what my poor team goes through. So please, feel sorry for my team working with me and if you were not going to vote, then maybe this will change your mind from sympathy.
But what else?
Just know that I have both an alternatingly obsessive and flighty attention span and I've been working on improving BT but now I'm currently reworking LotD (it's fixed!) and the 13th Company who have had big changes made to their tech tree and I'm looking at implementing a (WIP) scrap recovery mechanic for them:

In other news I want to bring back the community map project 2 as the stargates are phenomenal and also my Ynnari mod is in late alpha, currently featuring a dynamic poem generator (360ish derivatives I think) and some... enthusiastic...ideas, to make them play in a fun way. Take that, Primaris lieutenants! I'm not ruling out that none of these ideas will make into into the beta, but you keep swinging for the ones that do.


Seriously, you have to feel sympathetic for the team, it's like Watchmen only when they are trapped in here with me it means that they have to politely tell Rorschach that most of his ideas aren't great and the ones that are will take days of fixing by someone competent, by which point Rorschach has moved onto a dozen other projects anyway.
Still, there is not much Malice yet.


I'm sure this post will come up in my end of year team appraisal.
Sigh.
TTFN,
fuggles


Vote Unification!