Worlds: Pokemon 3D
New :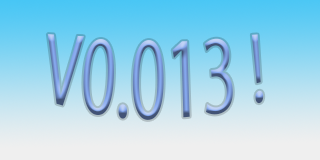 Hello everyone! it's been awhile since last time hope you having a good day. Yet another 3 months pass since last version, this time it wasn't because i didn't had a job it was because i was enjoying Pokemon Sun! and it was good ;) .I'm still playing it by the way haha and now i'm bringing you the new version 0.013 of Worlds!
On this version there are 10 new Pokemon , 10 new skills , first 1 vs 1 online mode,the evolution feature that works by leveling up just like the original for now there are 7 Pokemon that can evolve.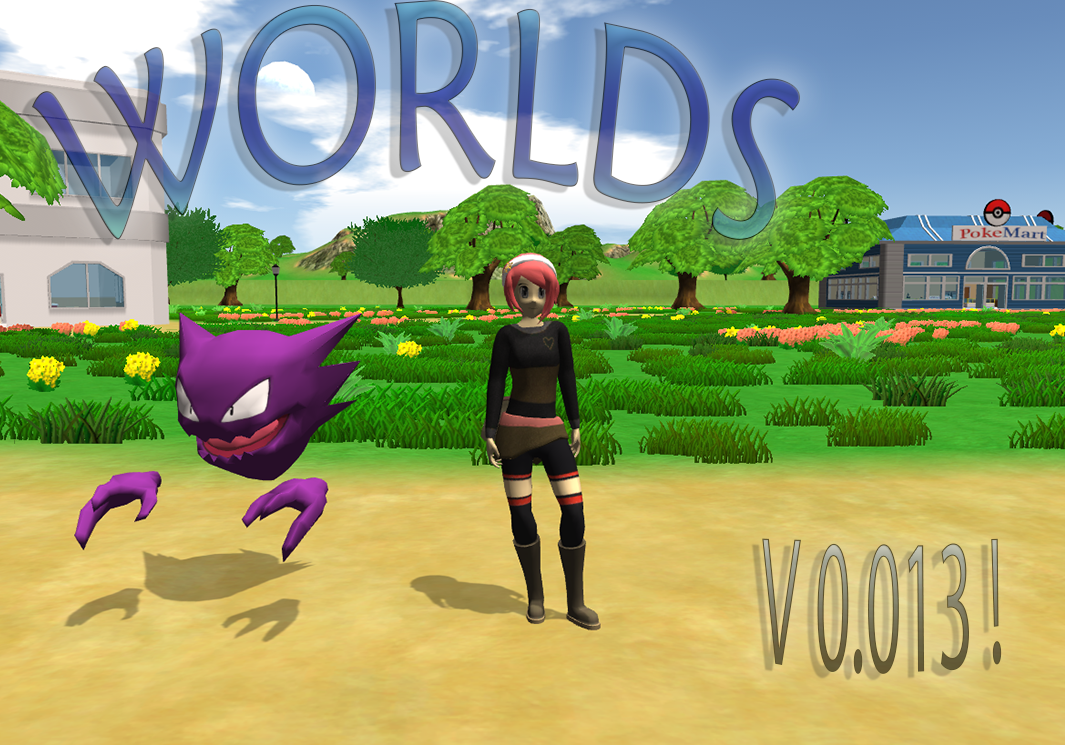 V0.013 New Pokemon :
"Squirtle" , "Paras" , "Psyduck", "Metapod" , "Butterfree" ,
" Beedrill" , "Haunter"," Magikarp" , "Dugtrio" and "Magneton".
And The new Skills are:
"Rest" , "Quick Attack" , "Confusion" , "Bug Bite", "Gust" ,
"Pin Missile" , "Shadow Ball" , "Hyper Beam", "Earth Power" and "Electro Ball"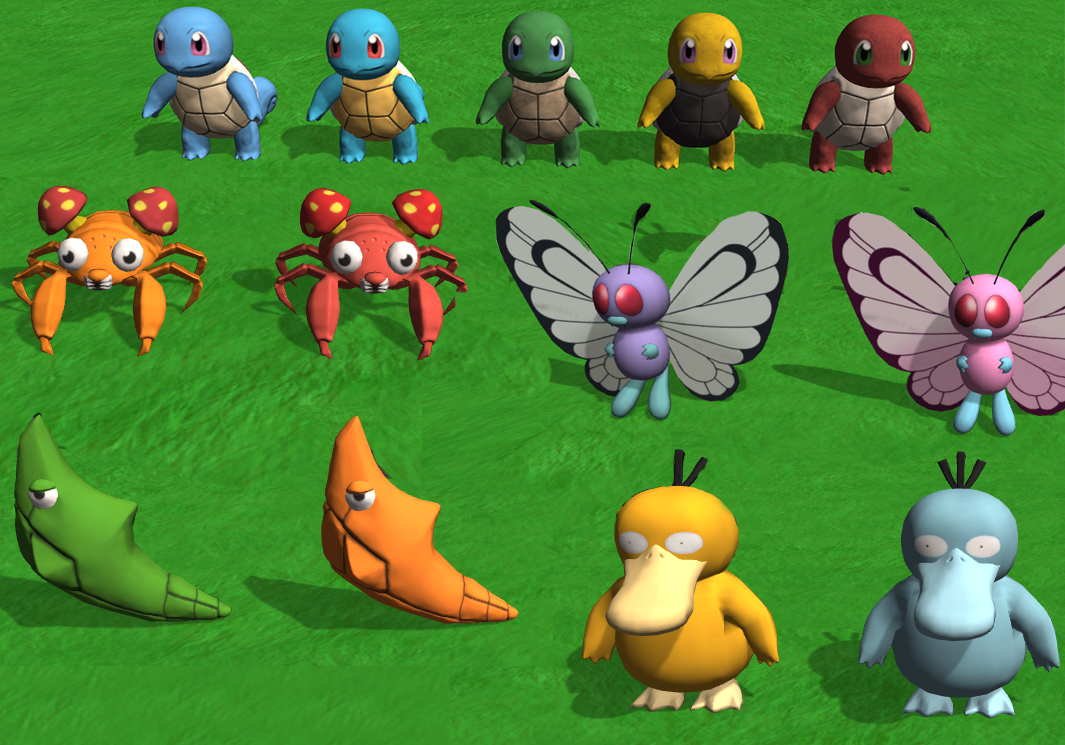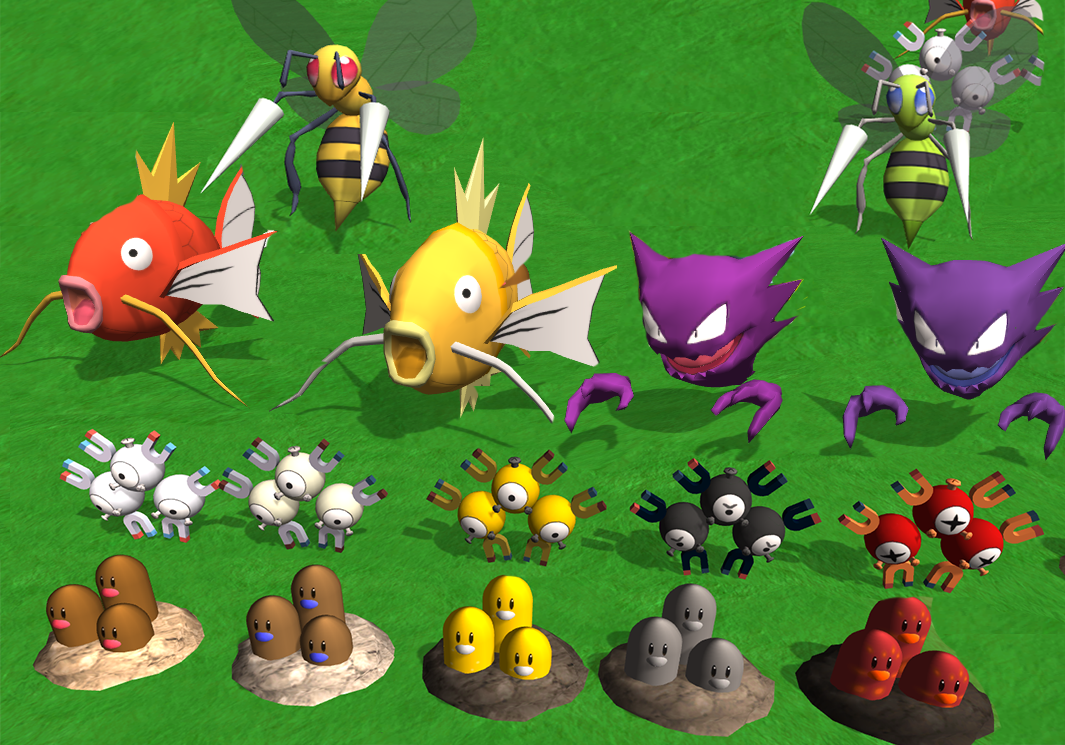 Skills still set are preset beforehand ,i'm hoping to add a skill bank and learn by level or item in a future version that will let players decide what skills they want to use.As for evolutions there will be more in future updates when the models are made.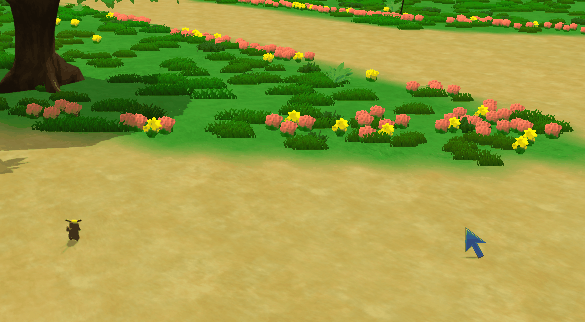 (Hyper Beam)

Now there are a total of 32 playable Pokemon and 34 usable skills. (Shadow Ball)
The 1 vs 1 that was added on this version let you play versus another player and it was made using the Unity new networking API and lobby system. You can access to it when you have at least one Pokemon in your team and its alive.
It was the first time doing multiplayer with this new networking the only downside is that only can be 20 users at a given time since that's the limit for the free version ,it could be expanded to have more but since this is a free,non lucrative project i can't afford the expenses.But since it's just for duals they should not take more that 5 mins each ,an other option would be set up a land by using programs like "Hamachi" to play a local match. Just like everything else this can change on later versions.
A mini map was added as well you can open it by pressing "M" , it will show the zone you are in and where are the exits to new zones and it will also show the locations where Pokemon are located with an icon of the Pokemon.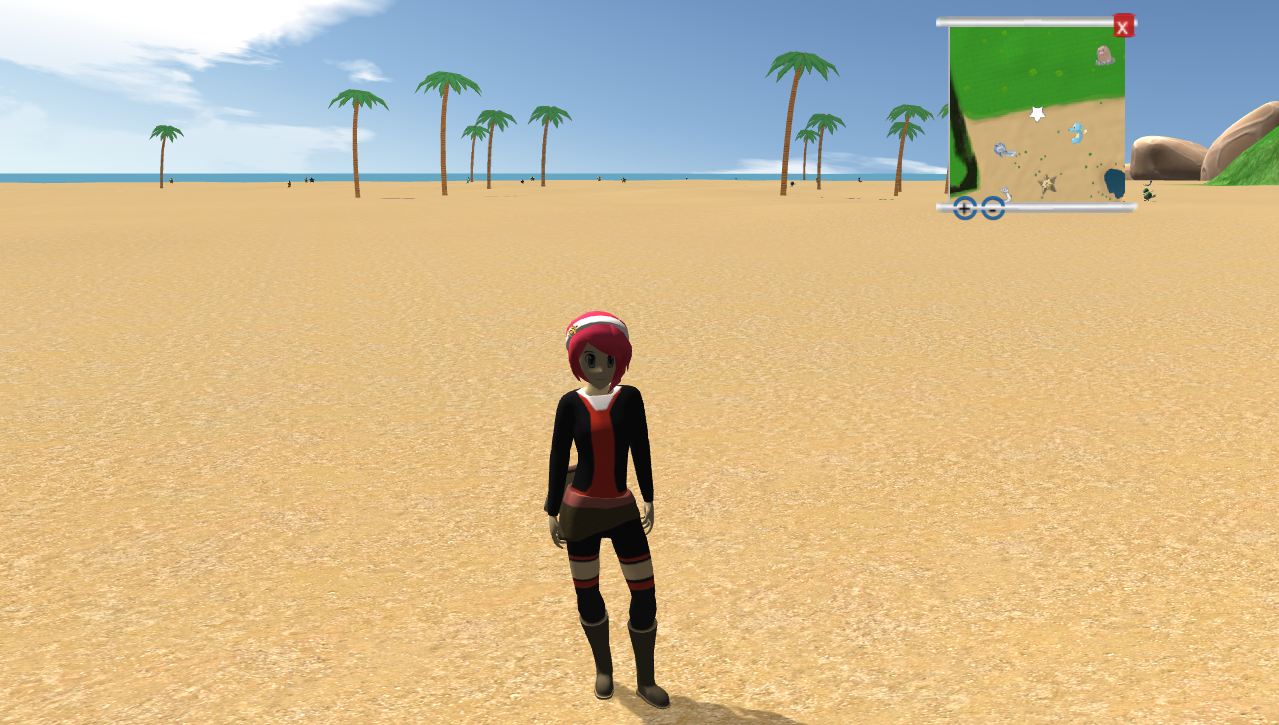 Change Log:
For the Changelog for this version you can find it here:
Worlds Forum: Changelog For V0.013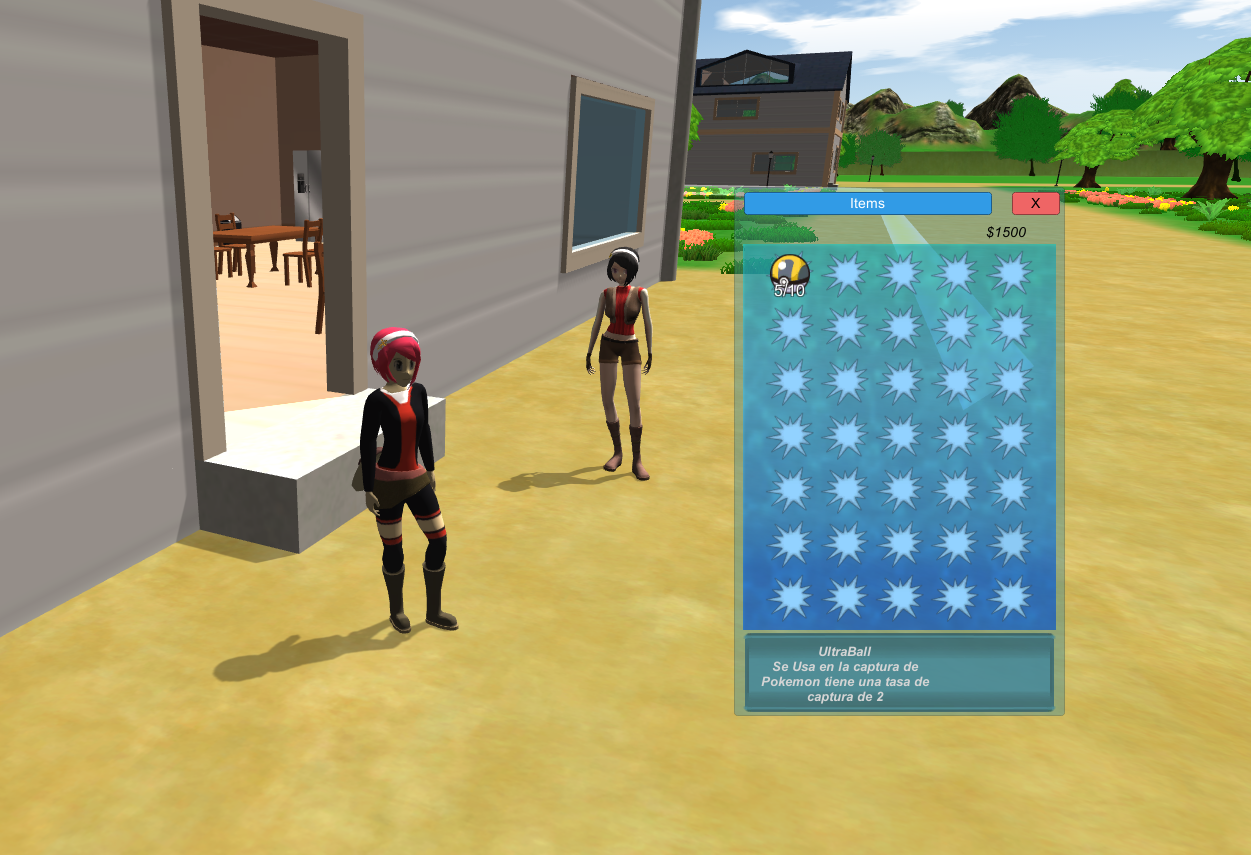 Another change that was made is the gift that you receive when you go and talk to "Sister" after you have your first Pokemon, Now if you did the first Tutorial you will still get the 1000 + 500 extra Poke dollars and also 5 Ultra balls , but if you skipped the first tutorial you will only get 1000 Poke dollars and 5 normal Pokeballs.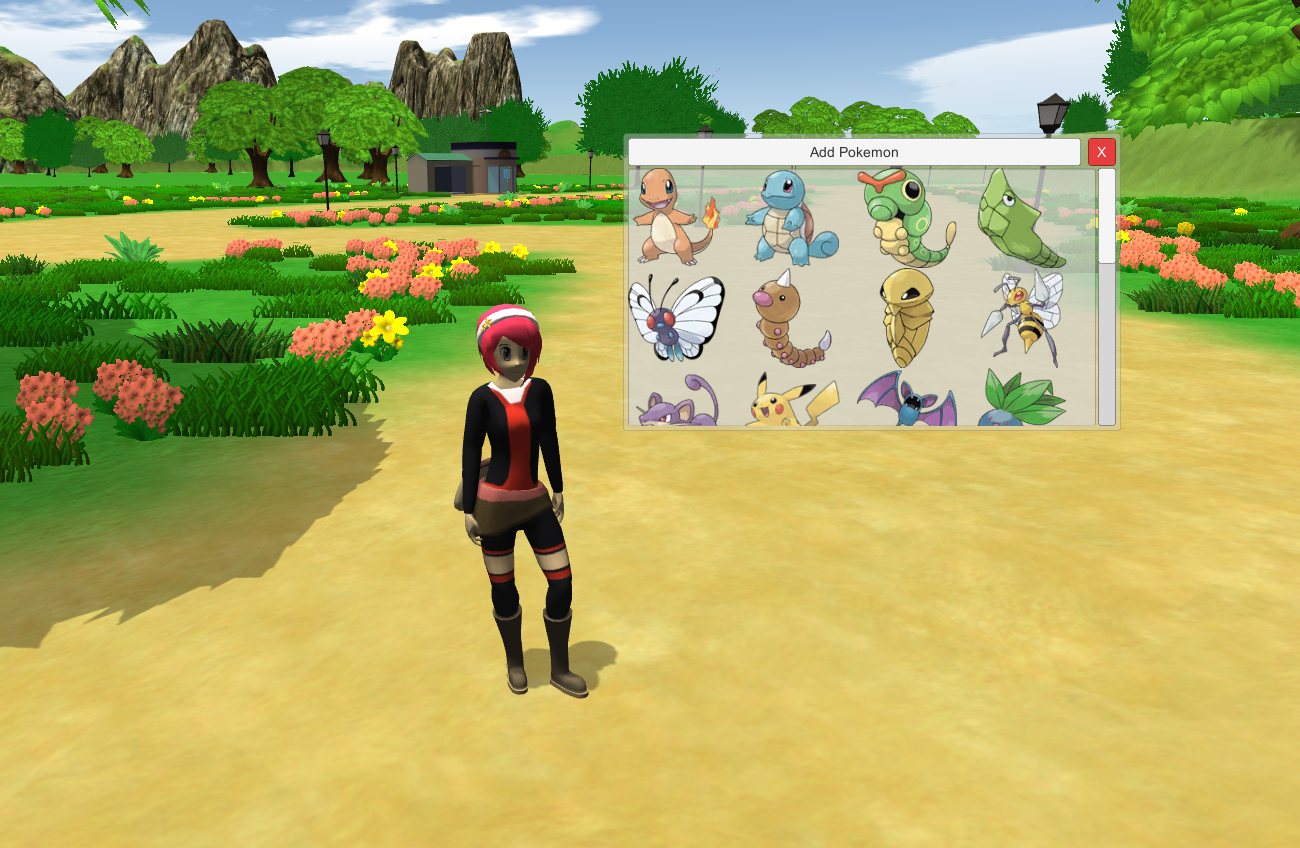 The save data was changed, the location (now My Documents/My Games/Worlds/SavedData/) and format as well so the save datas from old versions won't work but if you just want to test it i added a debugging tool so you can get any Pokemon you want just by pressing left Ctrl + F9 and a window will show all available Pokemon if you press any of the images there you will get a level 20 of the Pokemon you selected.
Special Thanks To Phillip Stoldt for helping with the Translation to German Again!
There is still along way to go before it gets to beta. But at least for now it's around of 1 / 5 of the total first gen Pokemon. i will keep working to add all the 151 Pokemon but again since it's just me it will take time .For the next update i want to add Character Customization ,Skill bank ,hopefully Quests ,some Npcs ,more Pokemon, items and skills and maybe one or two new wild Zones.All of this will take some time since i want to work on another project that will be something like a clone of this one which i'm planning to put on Green light so i can sell it on steam so i can support myself since i can't make money from this project. It will be a clone so if i do a feature for one i can use it on the other one, but don't worry this project will keep going as long as i can or until a C/D comes (hope not).
If you want to help send me message here or in Facebook ,and if you don't know anything about making games but still want to help ,there is a post on the forums on the news section if you want to support by donating something.Im not selling the game or anything its just if you feel like helping :) .
As always hope you enjoy this new version and all feedback is very welcome it helps me alot! .
Until the next one! Take care!
Disclaimer:
Worlds is a fan made game from a fan for fans and it's totally free. And don't claim to own the Pokemon, they are own by Nintendo/Game Freak Inc/Creatures Inc., Nor is Worlds Affiliated or is supported by Nintendo/Game Freak Inc./Creatures Inc. Worlds is in no way to trying to compete with Nintendo/Game Freak Inc./Creatures Inc.