Tiger Beetle Gameplay
Originally planned as an NPC to support the Jumping Spider's lifestory, the inimitable Japanese Tiger Beetles have strong-armed (or indeed, mandible'd!) their way into Drunk On Nectar's roster as a fully playable creature.
By far the fastest creature in the game, check out their antics below!
The Lay of the Land
The forest floor will never be the same again when an expert grappler, climber and strategist such as the Jumping Spider is inevitably brought into confrontation with a blindingly swift, fearless and dazzling warrior as the Tiger Beetle. Throw a supreme aviator into the mix in the form of a Dragonfly Common Hawker and DoN's 3-way power dynamic among its predators is hopefully clear.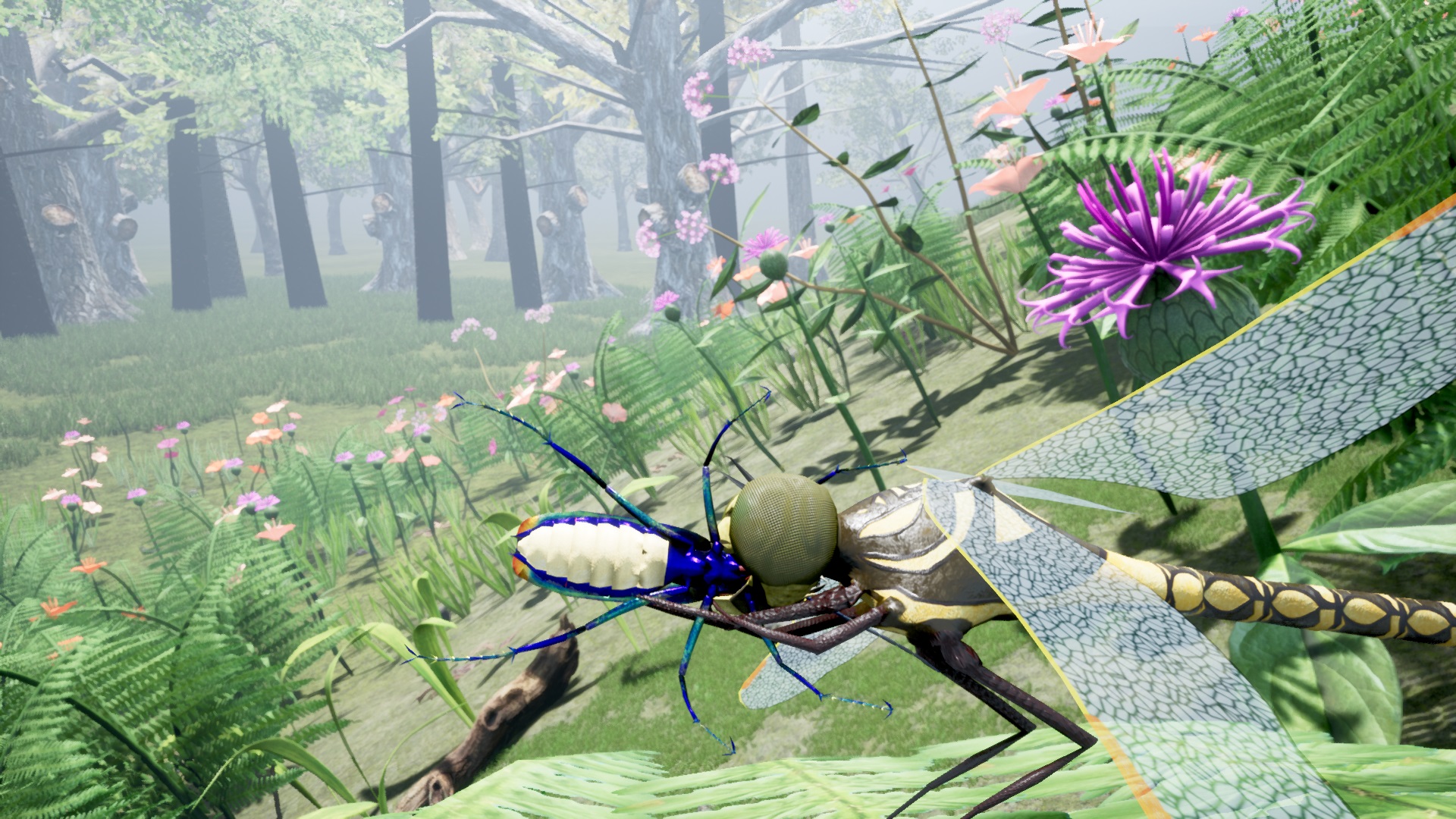 The Dragonfly has the aerial advantage, but will need to frequently perch on the ground to rest, to feed, to groom, you know the routine. And when it does, it has not one, but two adversaries happily waiting for it.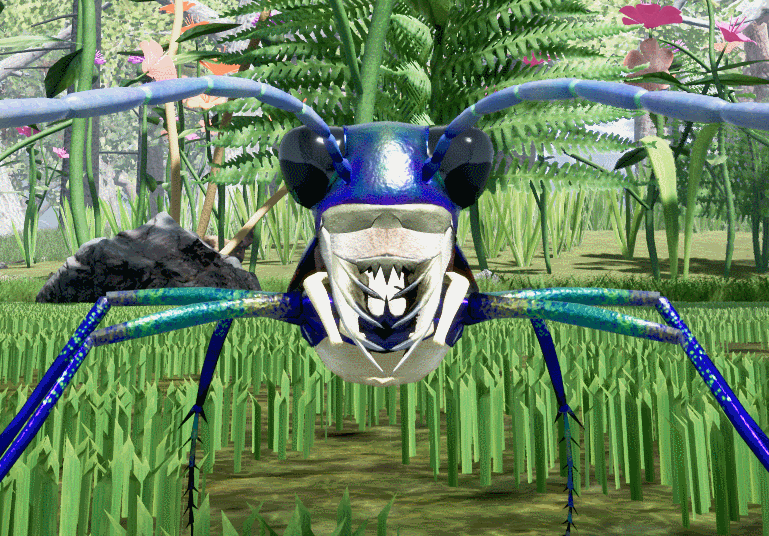 Population Editor Update
Now spawn creatures by their lifestage! Build v3.1.3 brings a new feature to the Population Editor allowing you to design for a map full of nymphs, for example, first-instar/nymph Grasshoppers/Caterpillars/Jumping Spiders/etc. Over time more features will be added to the Sandbox too.
Random Maps with Seed support
You can now enter numeric seeds for Random Maps or reuse seeds from your favorite random maps in a subsequent play session.
New Music Tracks!
Two new music tracks were added to the game with the Tiger Beetle release taking the total number of original music tracks in the game to 10. Add the latest music track "Sapphire Sprint" into the mix (featured in the video above) and there will soon be eleven for the swift one with the next update!
Visit DoN At Steam!
Checkout "Drunk On Nectar" on Steam to learn more!
Parting GIFs!
That's it for this update, but here are some GIFs to give you a closer look at a creature that doesn't stay in one place for too long!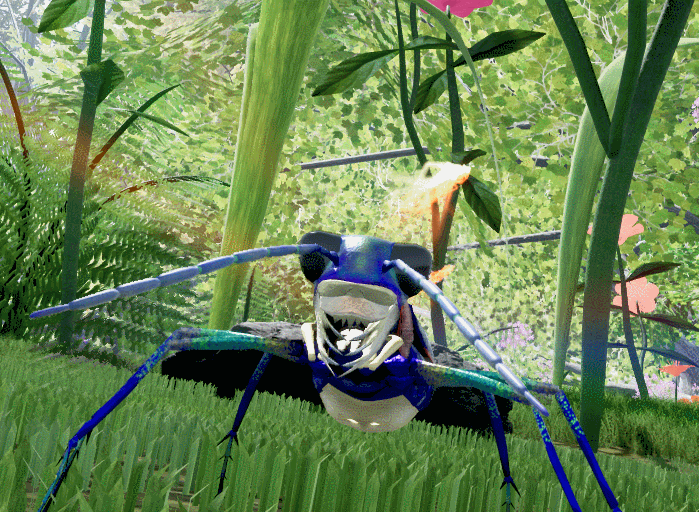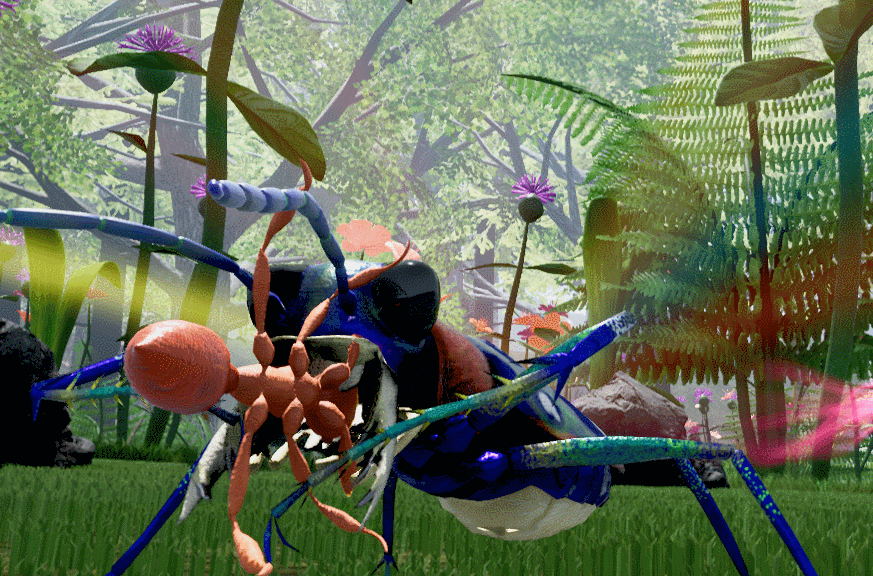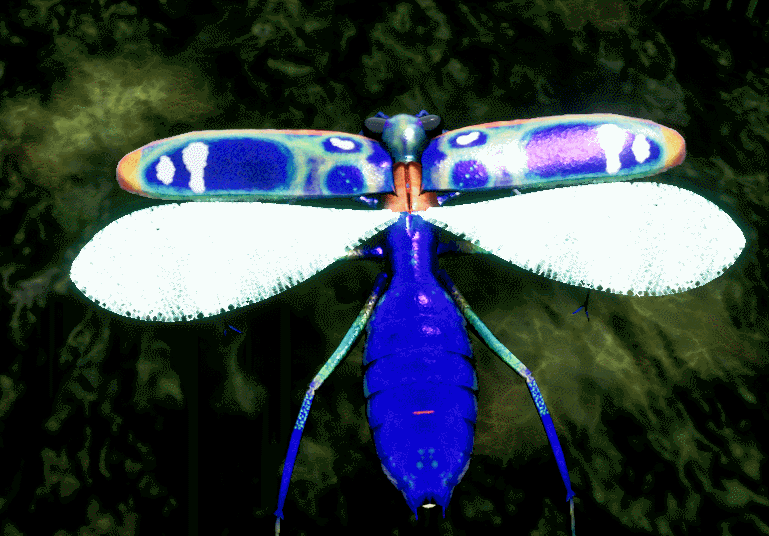 With ❤,
Venugopalan Sreedharan
PS: Fwiw the Australian Tiger Beetles are said to be the fastest among Tiger Beetles, but the game has chosen to depict the Japanese one on account of its indisputably striking looks! :)