The last couple of weeks I have been focusing on content generation. I finished the new structure generation mechanic which means that none of the structures collide with each other anymore! I discussed it briefly in a previous post, but the way I settled on it working is that each structure is put in one of 4 size buckets. Each structure can also only be spawned at certain elevations. For example, there is a abandoned mine structure that can only be spawned in one of the underground levels. Currently, there are a bunch of structures that can only be spawned in the surface bucket such as dungeons and towers. You can see the debug output of a slice of the world gen below.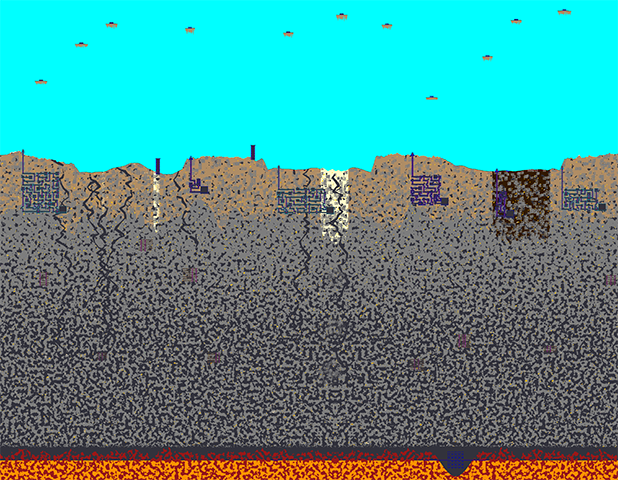 So now that we have the world gen working a bit more sanely I started focusing on another long term goal… block shapes!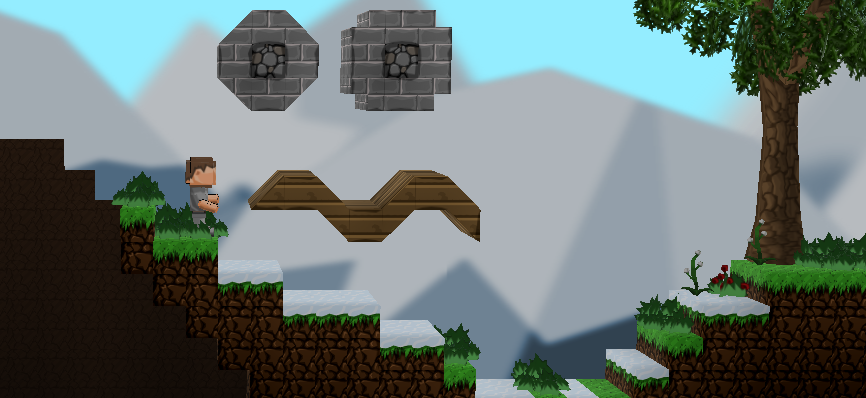 I've added a wedge shape as well as a stair shape to the game currently.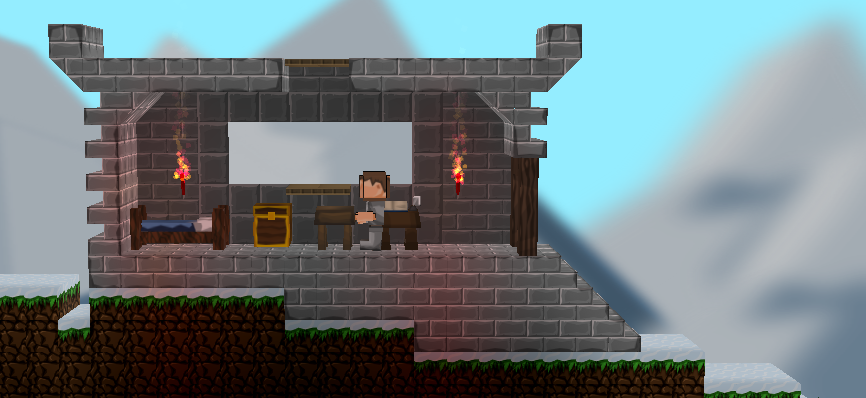 Early on in the game you will be able to craft a Decorator Hammer. The primary click of the hammer will target the foreground block while the secondary click will target the background block. Each time you click it will cycle through one of the available shapes.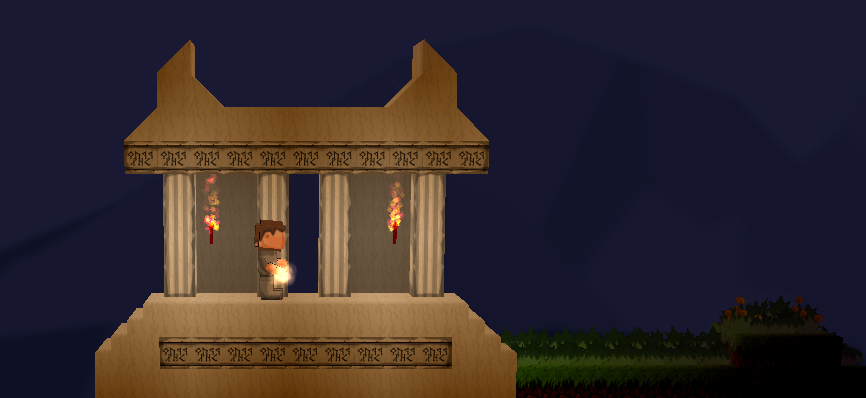 So now it is back to work on creating new interesting structures to fill the landscape with and give you a chance to explore.