Back in 2013, I got the chance to venture to an old paper factory that was being used as a storage facility. There were still some areas of the factory that were completely abandoned however. This was a great opportunity for some inspiration as we already knew that a part of the game would be staged within an old abandoned factory.
This post is not about the pictures that were taken back then, but how we used them as a source of inspiration.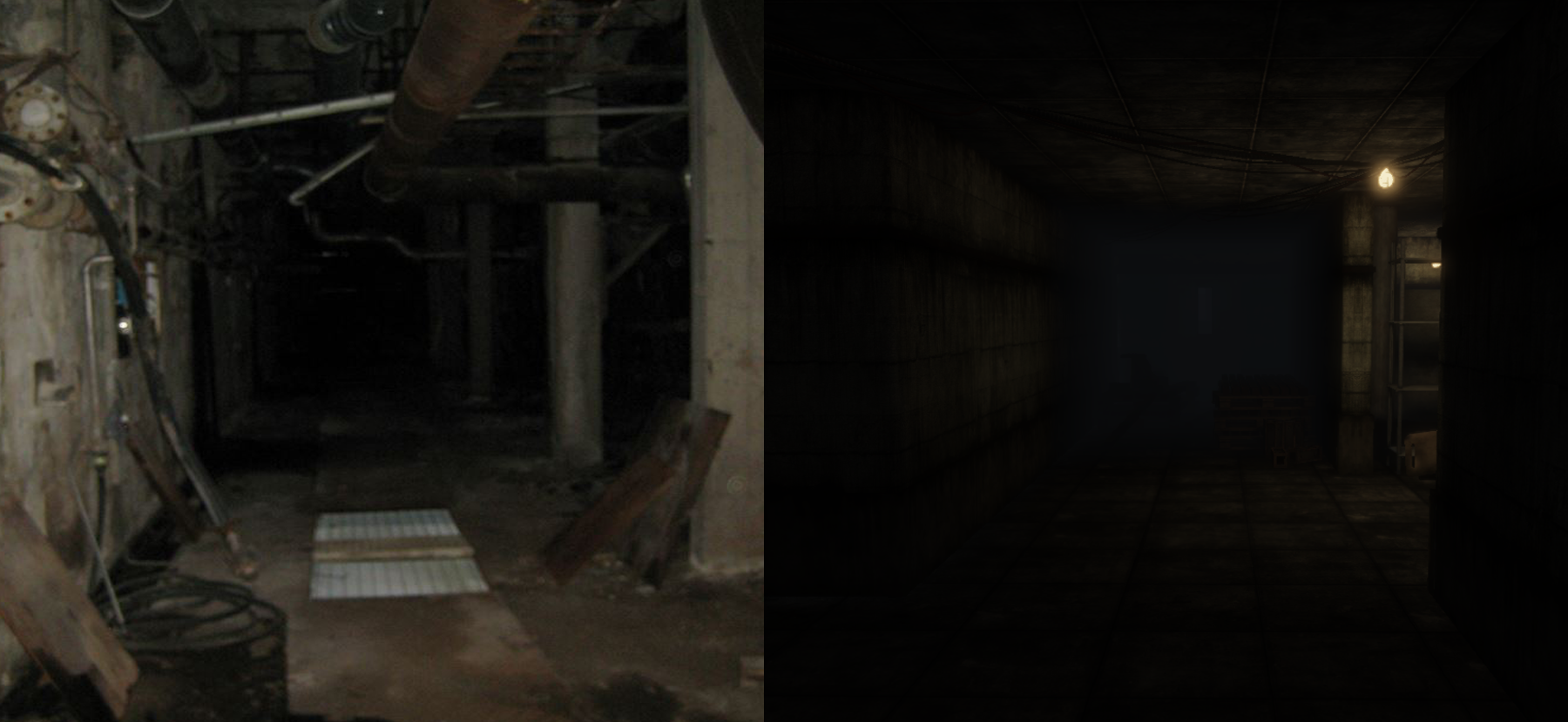 To begin with, I'd like to explain what went through our minds when creating our version of the abandoned factory. We didn't want to create an exact copy of the factory, but were focused on trying to capture the same kind of atmosphere.
The factory we created had been abandoned for years, and hadn't been in contact with a lot of people before Christopher Adams enters it.
We wanted it to be set during the summer, where colors are much stronger than usual to bring out the beauty of nature. This is one of the big differences between our reference material, and what was implemented. There's a specific calmness and almost welcoming feeling. Almost as if someone invited you to enter…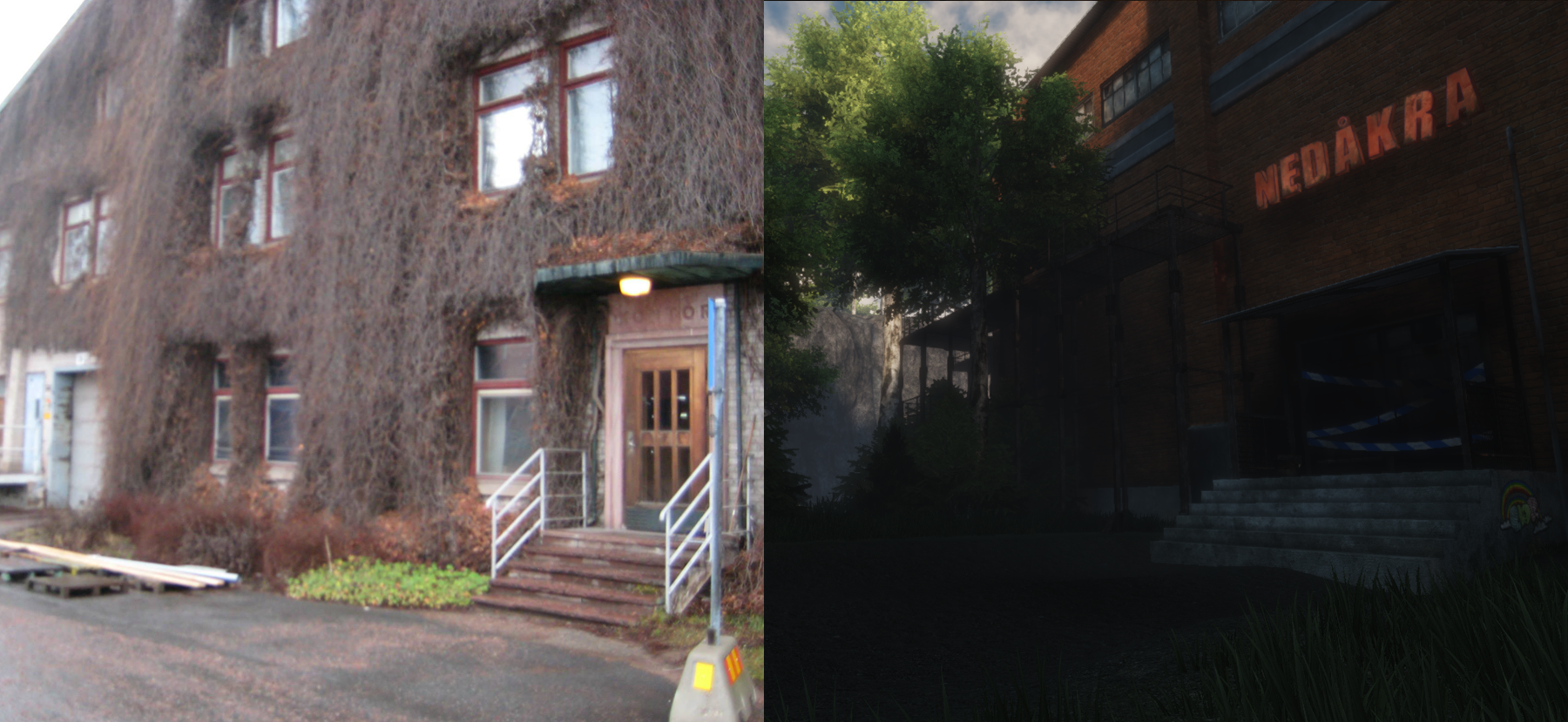 The sheer size of the factory is also quite different. In the game, the area is not quite as big and hollow as the one I visited in 2013 and can be clearly seen in the picture below. This is mainly due to the fact that we don't want people to run around in a big empty space, after all, we want the player to explore the factory!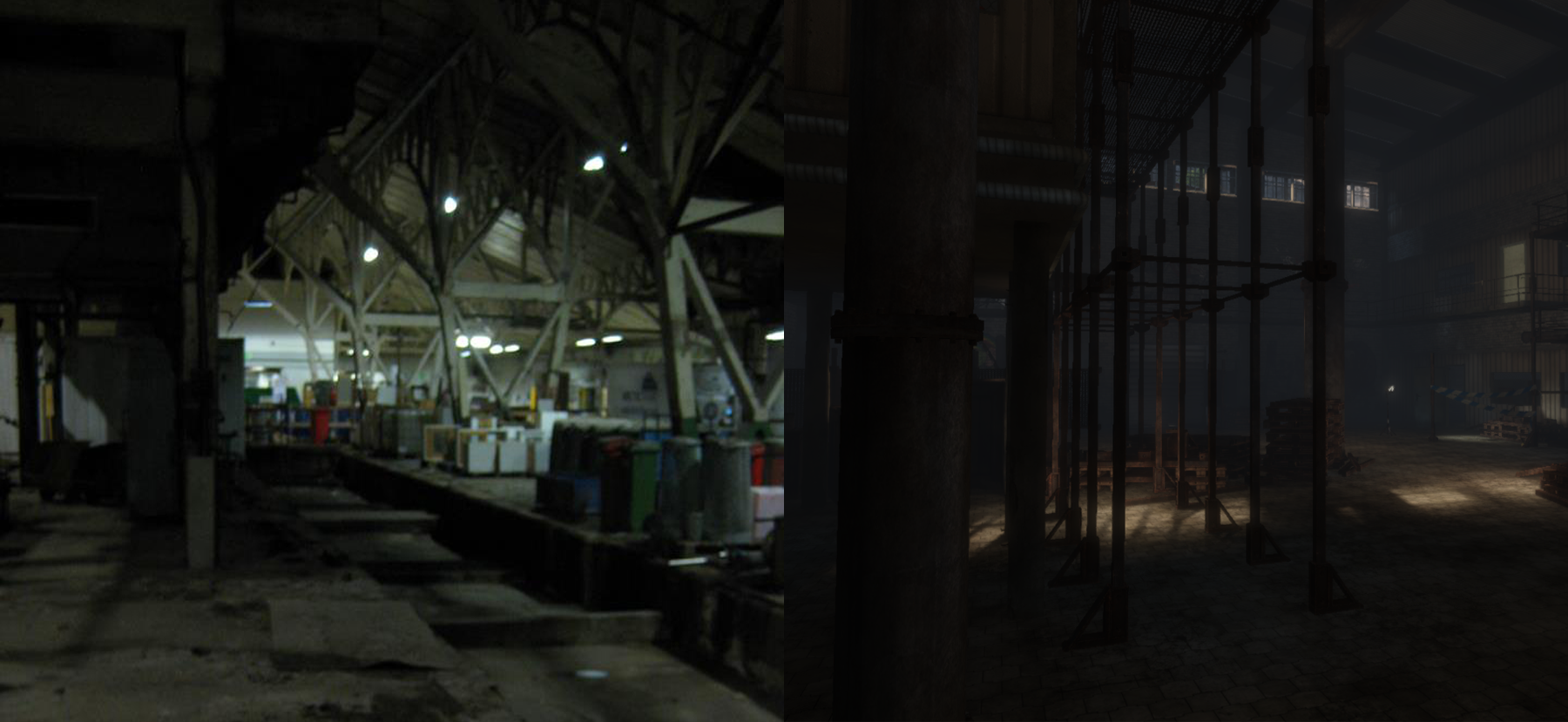 While our factory has been abandoned for quite a while we still wanted there to be lingering traces of the humans who used to occupy it. Our first thought of how to fill the large open area was to use scaffolding which proved to be a good idea.
To make the factory interesting for the player we wanted to at least show that there's been some kind of history there. So we used the scaffolding to emphasize the state the factory, a lot of the scaffolding has been falling apart, making most parts of the factory look like ruins. Perhaps they where starting a demolition job back in the day, but for economical reasons maybe those plans where abandoned? Or maybe there was something else..?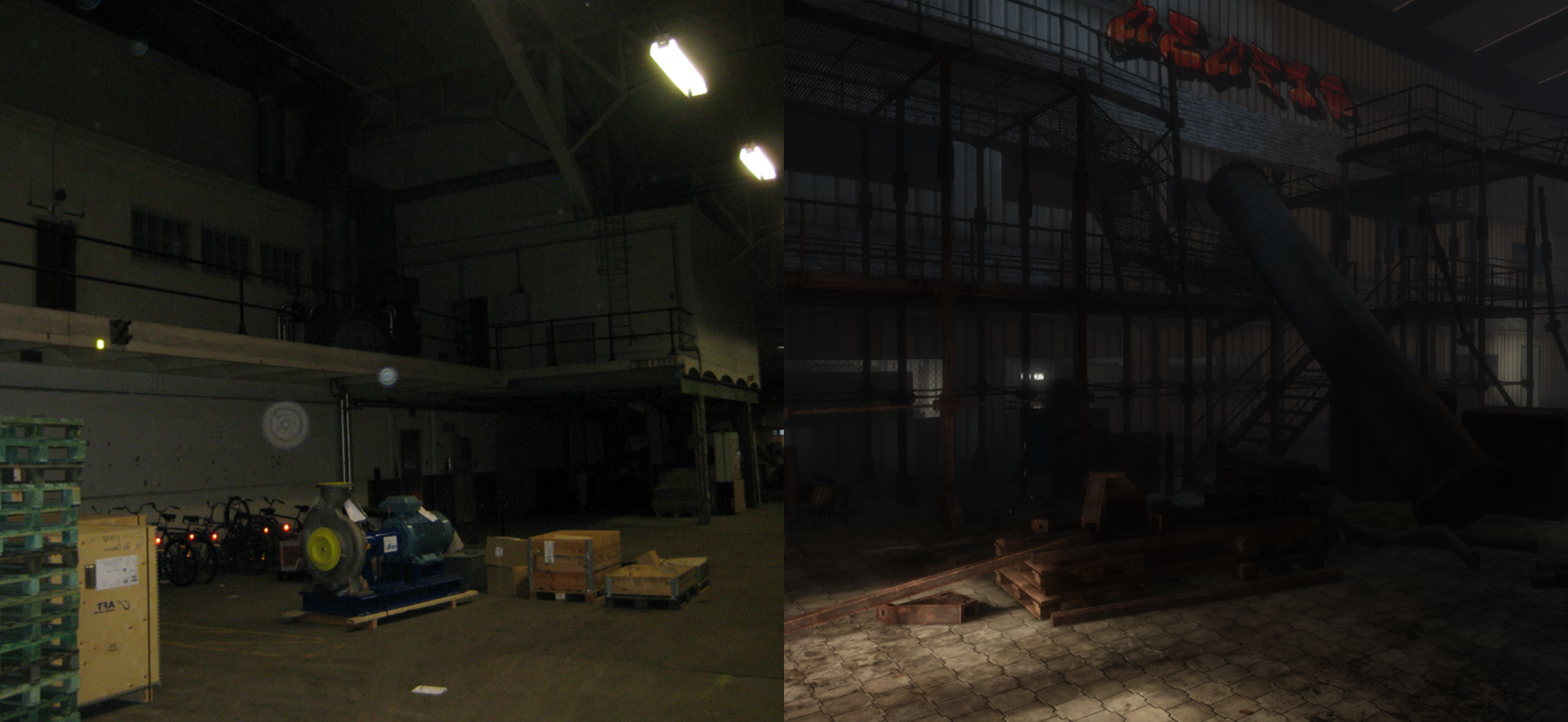 That's about it. I hope this shows how inspiration can shape how a game looks and feels and how important it is to have sources like these when making something with a realistic theme. Below are two bonus-pictures that don't really need an explanation! We do have a FULL ALBUM on facebook where you can watch all the pictures that were taken on that trip!
Part 1: Facebook.com

Part 2: Facebook.com
Joakim Lundström – Game Designer