Hi,
we are currently working on the first game-play trailer of Drohtin - Tales of an old Kingdom. We try to cover all cool game feature, some of them are:
Huge random maps
Transformable terrain
Build more than 15 different buildings
Gather resources (automatic)
Transport resources
We are also working on some graphic settings and the controls to make camera movement and interaction quiet nice.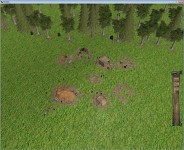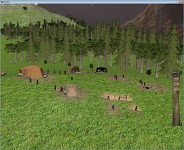 So stay tuned for the trailer!