Hello everyone.
I haven't decided for or against a demo yet. I have asked around and the general consensus seems to be you have to release everything at once. I want to go old school with G String. If I can turn it into a game it will be all in one. No DLC, no hidden cost or early release or whatever is the trend these days.
I also want to really make sure it works when it's released. As much as possible I don't want to have to release quick fixes and patches after shipping... Of course there will be updates maybe 6 months later or something like that but those would just be updates to improve things not vital fixes hopefully.
I want to deliver a good game in one go, you know like the old days, remember those? You bought a game and you played it.
What's going on now is a final detail pass. Notice these images (minus the first one) have no fancy post processing on them- that is because I have to make sure it looks good without those enabled. I don't want to use the post effects as a crutch to make things look fine. Those effects are just a bonus, icing on the cake but it has to look good without those as well.
So here are some images, a bigger package this time to show that even though it takes time a lot is being done every day.
This is from the beta sewer area, revamped of course, it was right before you got on the wood plank and got carried by the water to the area with the huge pipe: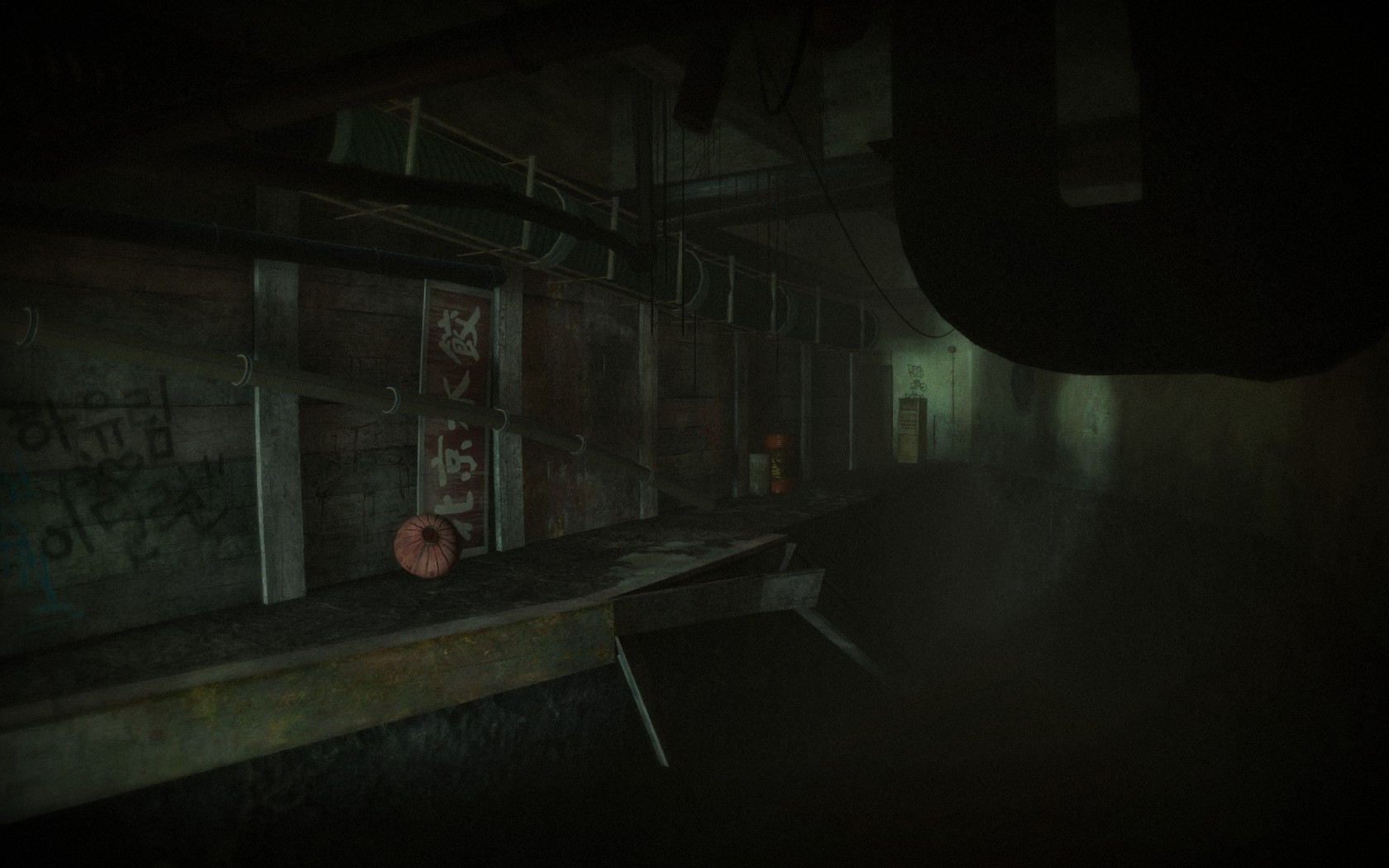 This is new, dirty Tokyo/china type area: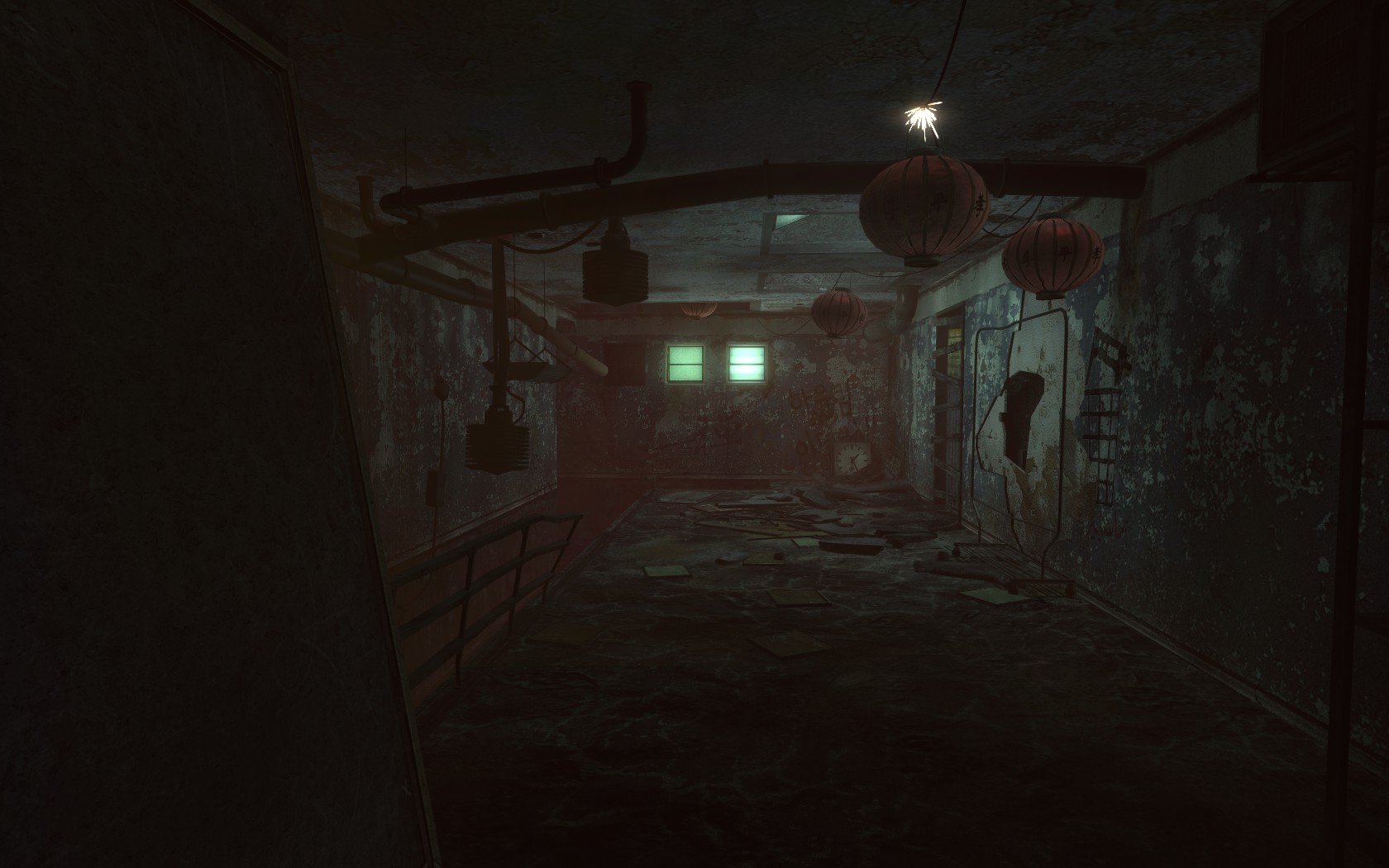 Vista time! Source Engine pain trying to make vast areas look good: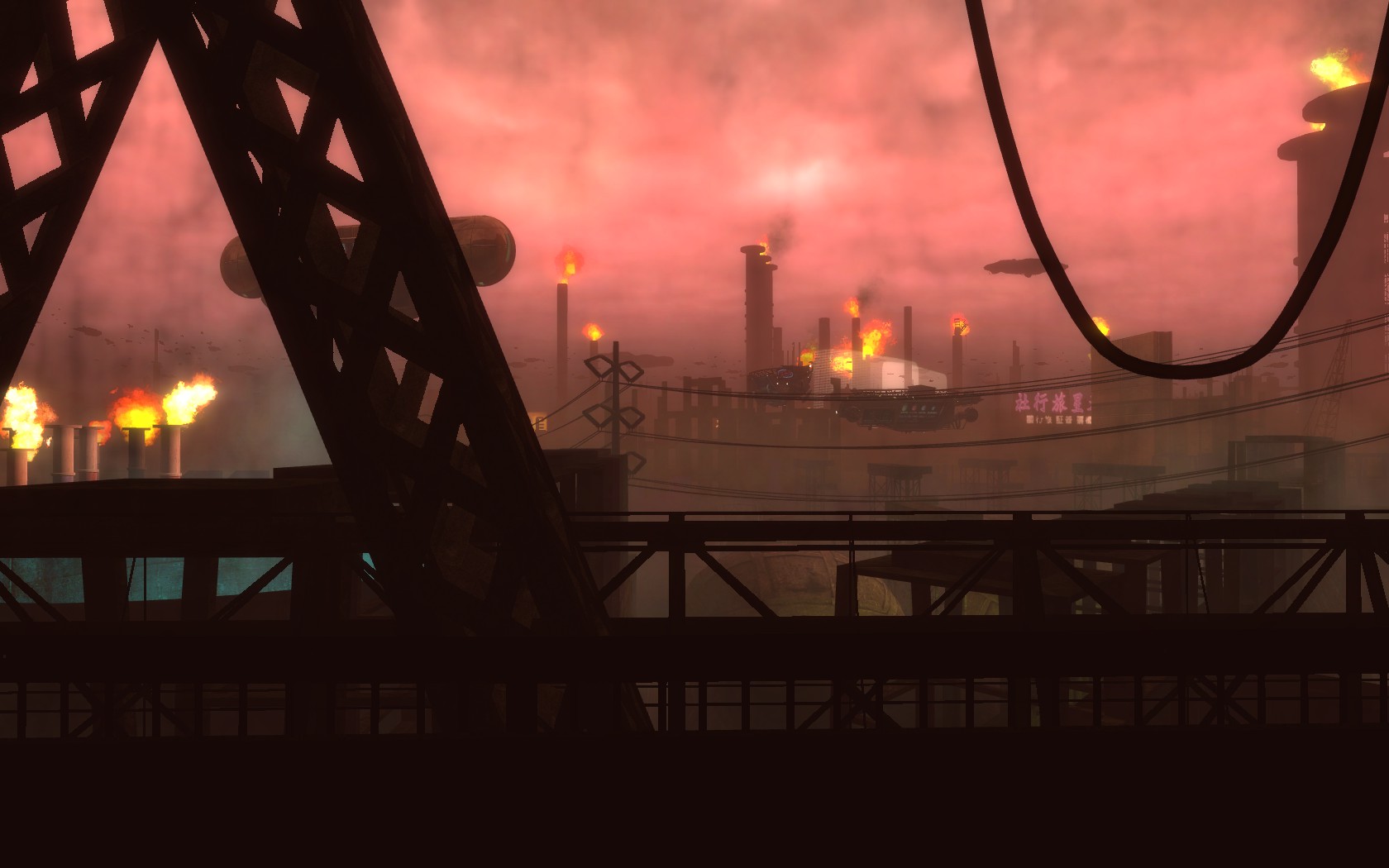 This is new as well, very polluted Chinatown sector: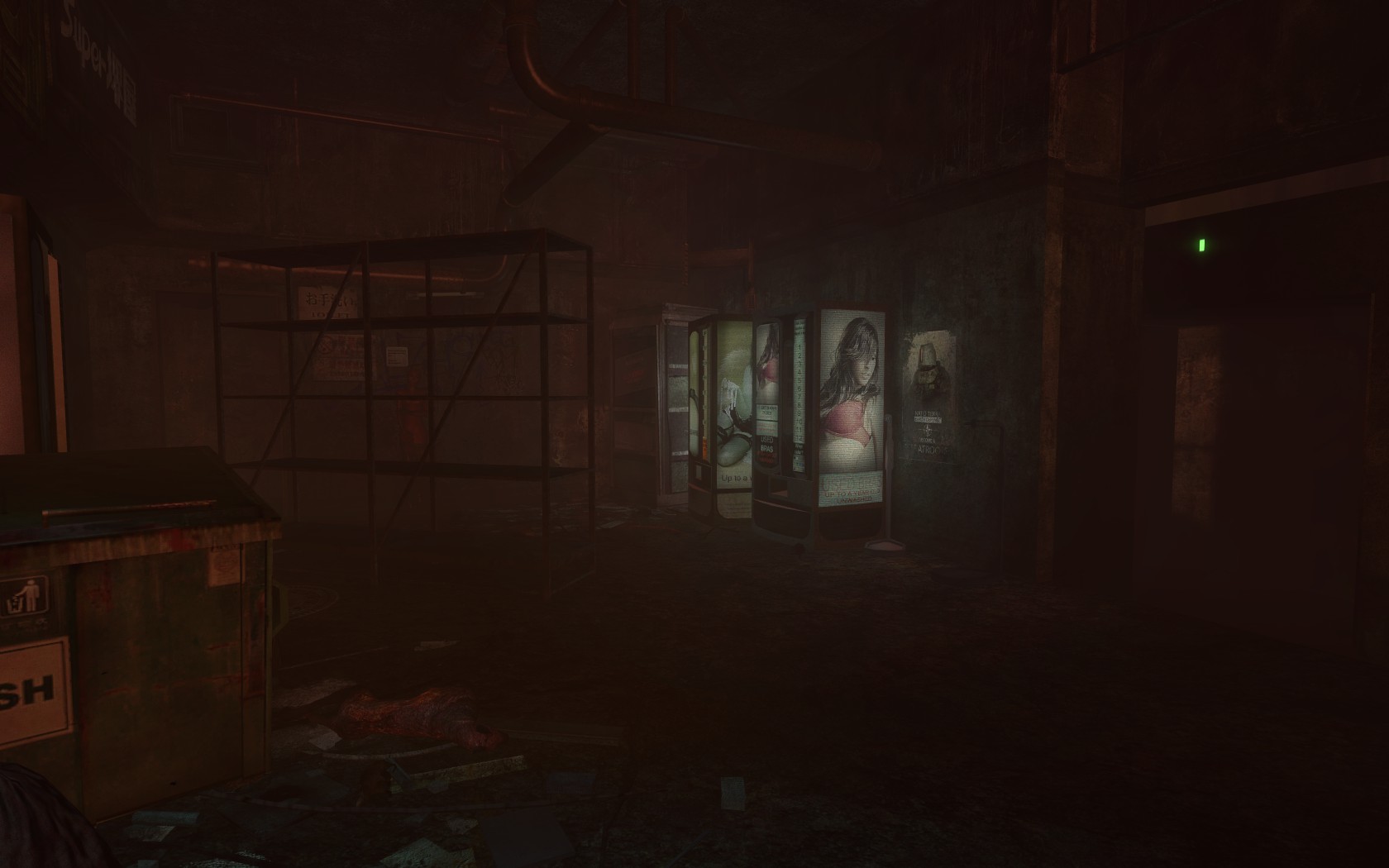 When every area looks acceptable without effects turned on I can archive the first two acts which is the bulk of the game. Most of it is already fine but some places a re tad under detailed without the eye-candy enabled in my opinion so I am fixing that. Just doing finishing touches really but on a huge project like this even those can take weeks.
When the first two acts are saved I can focus on the ending which is another 10 maps but none of those have to be built from scratch so it won't take as long as it would normally take. I have prefabs galore and the visuals are nailed down. It's more a matter of assembling different elements and not building new maps from scratch.
So there you have it working hard... What can I say. Hopefully it will be good. :)
In the meantime, since I am still doing it for free, if anyone wants to donate it's appreciated. Special thanks to those who already did. Link on my YouTube channel:
For everyone: thank you for your patience.
Eyaura