Women Biotechnological Forces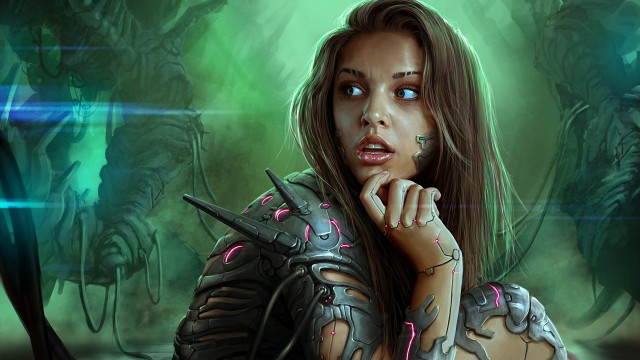 Hyperborean Period Information
All knows about the terrible conflict with name of the Blameless War. Excelscior The Greatest was the initiator of this war, and also he was the good scientist. He worked a lot with alien technologies. He used the Cerberum science, science of the extincted races like Sovi`Lar or technologies of the mysterious races like H`Shangaara or Mahdi`Lim. He and his scientists created a lot of biotechnological creatures. They used power of the clone armies and of course many replicant forces.
Robotechnologies - is the main part of the whole Excelscior infrastructure. Robot forces were the avangard of Excelscior army. Blameless Empire organisation used robots power against their enemies. Many secret agents from Hyperborean Empire saw really strange women with a lot of steel. These mysterious creatures appeared since the start of the Blameless War. In the Draskov War there was a lot of these creatures. Many agents declared the threat from these strange cyborg women.
Cyborg Women forces of Excelscior had a lot of good armor. They were beatiful and simultaneously terrible half-machine creatures. Their bodies were consist of many steel elements. Women forces were fast and furious special groups, which can destroy many secret objects for the fast time. There were a lot of accidents with terrible and fast assassinations. Robot female killers destroyed many important political characters in the time of Blameless War. They were... proffesionals.
After the death of Excelscior and defeat of his organisation, many female robots simply dissappeared. No one knows, where are they now. But there are a lot of theories about it. Some of politicans still thinking that female robots threat is still dangerous.
----