Wolfenstein 3D The Second Encounter
Before it turned one year old!
After its initial release, Wolfenstein 3D The Second Encounter's source code and it's modding tools became available for the modder base that marks its release on April 24 (available here). Around this time, many let's plays and playthroughs, even livestreams were uploaded to YouTube and some is still ongoing, feel free to check them out!
There's a lot of criticism, reports and notifications regarding Wolfenstein 3D The Second Encounter and they're all welcome, just to tell You, Your voice never goes out unheard! Thanks for all of Your support and dedication!
What's yet to come?
Future essential update!
There is a potential update in the works with no presumed date of release whatsoever, so a notification article will be made in the future! This update isn't just meant for the base game, but the Editor's Version will be affected by it as well, so note that, if You are working on Your own mod by using this source code and You plan to move on to the updated files, make sure all of Your changes are saved and have a backup stored!
Here's a list of few changes and fixes to feature in this update:
New music composed by AstroCreep with instruments to sound more like Original Wolf3D tracks.
All the map differences is now fixed when compared to the original Second Encounter.
Doors becoming invisible because of deaf markers is fixed, therefore different enemy placements were withdrawn.
Ceiling colors are changed on some maps.
A switch in the menu to turn on/off the annoying wallhug and use sounds ingame.
After 100% completion of a level, B.J. now shows a thumbs up, just like in the original Second Encounter.
After beating a boss level, the intermission screen will show the bossname defeated text with ratios.
Fixed an issue when completing the whole game 100%, the game just shows 96%.
New control schemes and settings is in development (watch the experimental video here).
Unused sound effects were removed for good.
Regarding the source code, many if not all the unused content is removed to gain more free memory.
Please note once again, due to heavy source code changes, most of the files were changed, so make a backup of Your mod if You plan on switching to the new source code!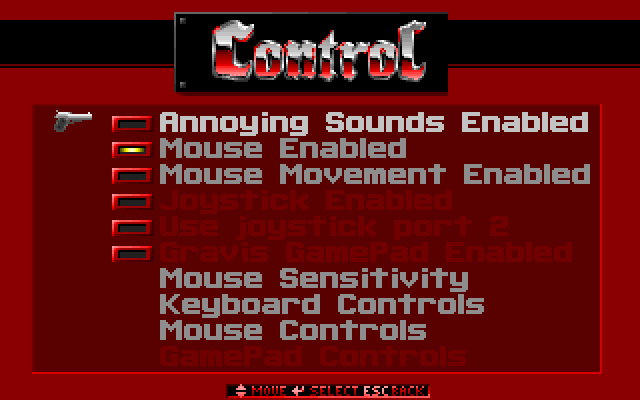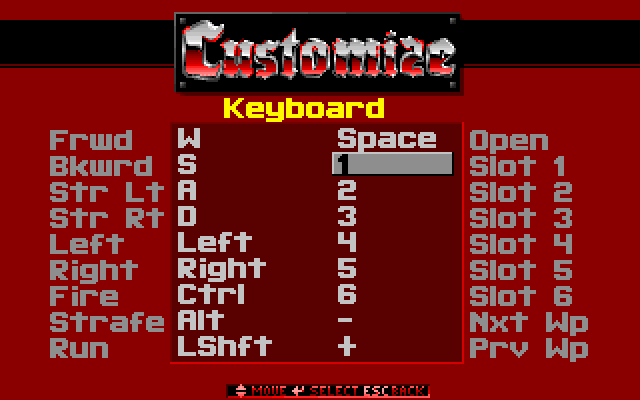 Here's the brand new controls menu items layout and the new keyboard controls scheme, WSAD is now possible!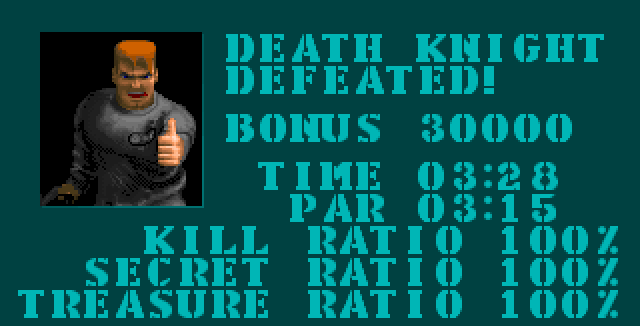 Boss defeated notifications are also added with B.J. showing thumbs up when the level is completed with 100% ratios!
Downloadable Contents and/or Expansions? Probably!
At the moment two Downloadable Contents are planned to release in the future, probably with the first being released along with the essential update and the second one some time after that (once again, a new article will be made about new releases)! Both expansions will feature a set of 30 new levels, new features, new weapons, new bosses and enemies, however these Downloadable Contents won't contain the source code or any tools for modders!
A brand new level from the first expansion pack, reimagined version of E1F8 of Original Wolfenstein 3D to fit with the MAC spirit and feel. The map serves as E1M5 in the expansion.
News (02. 17. 2022):
Regarding the announcements mentioned above, as time flew by, new difficulties popped up that sadly forced the cancelation of the update and the missions packs, these addons won't be released in any shape or form. Thank You for your understanding!
---
That's all that had to be issued, if You haven't yet, feel free to download Wolfenstein 3D The Second Encounter in the link below!
Thank You for all of Your support and dedication!
- Wolf3DGuy