Starting this week, I am beginning to post weekly video updates outlining progress in development. To those who have been following the development updates through Kickstarter updates or even the articles here on indieDB, some of this information may not be new, but I figured some people might appreciate being able to just watch something about the updates rather than having to read about it. If you like to watch more than you like to read, make sure you subscribe to the Nylon Blonde YouTube channel.
A couple changes outlined in the video that haven't been outlinbed here on indieDB yet:
Badges: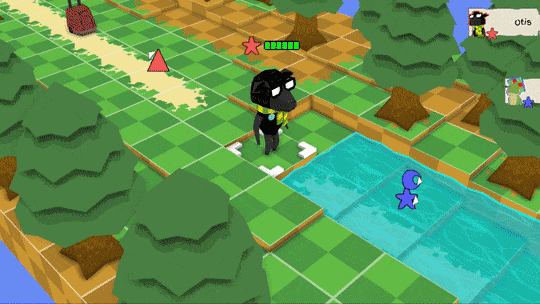 The badge system has been fully implemented in the game. Unlike other clothing slots which are purely cosmetic, badges give characters additional attributes, such as allowing characters who could not otherwise traverse water tiles to do so.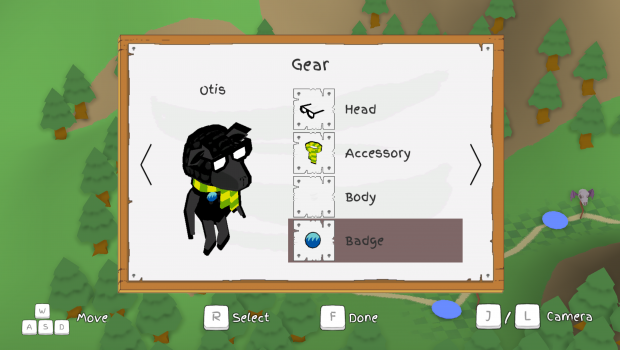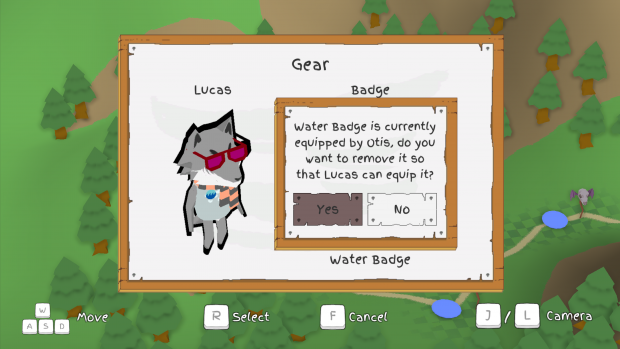 Because badges offer additional attributes to characters, they can each only be equipped by one character at a time. To save players the hassle of having to deal with inventory management, the game will prompt you to just swap badges out if you choose one that is currently equipped by someone else.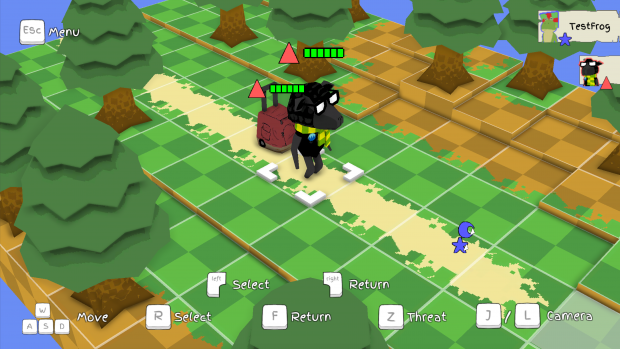 Badges are designed to be clearly visible on characters in-level so that you can easily keep track of who is wearing what and who has which attributes applied to them.
Quality of life change:
After receiving some good player feedback that it wasn't always clear whether or not you'd still have an opportunity to attack after moving to a tile (without counting the number of move steps you had remaining), I made a quick change to how potential attack targets are marked.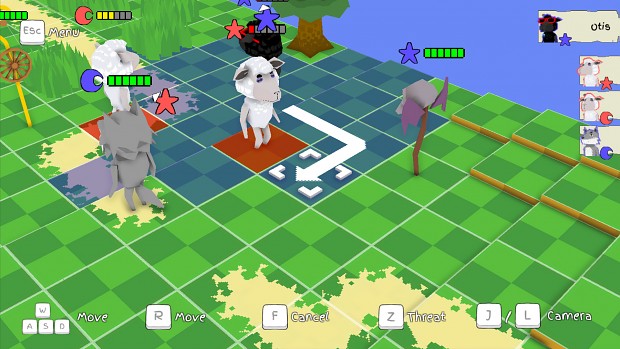 The selected tile is ambiguous, because it is unclear whether or not you'd still be able to attack in that turn by moving to that position because the sheep is still highlighted in red regardless.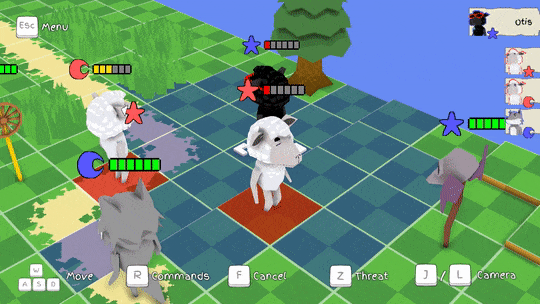 Now, when you are selecting a tile that would put you out of range to attack a target, the target's tile becomes greyed out. Hopefully this makes it clearer but if this still causes confusion, please let me know in the comments and I will try to find a better solution.
That's all the news for today! If you are interested in Wolf Gang, please consider backing the Kickstarter project, and sharing it with any friends you think might be interested in it.

-Lyon