The February build of Wolf Gang is now live, which you can download on Steam or itch.io! This build features a bunch of new content, as well as some general improvements and bug fixes.

This build features a new level, which pits your team against the boss to the sheep area.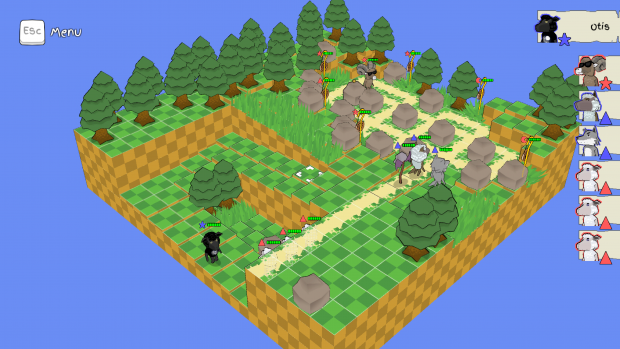 Otis and the three other sheep get knocked down into a ravine, while Lupe and Lucas are left to navigate a rocky maze to try and take down Scully the bighorn sheep.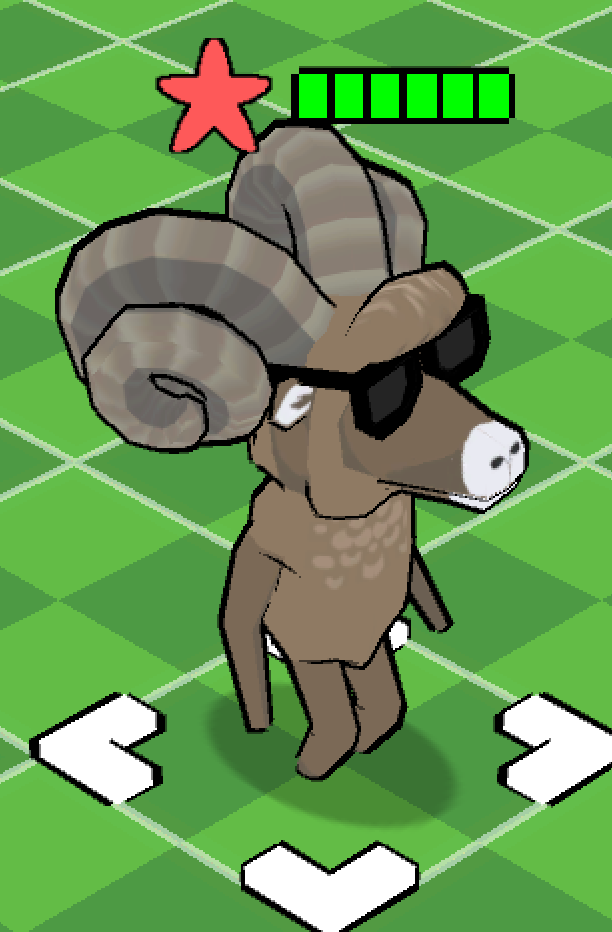 The bosses in Wolf Gang have different mechanics which create unique challenges to facing them. In Scully's case, his unique mechanic allows him to move in any of the 4 cardinal directions, unimpeded by a movement limit. He just charges forward until he is blocked by a solid object.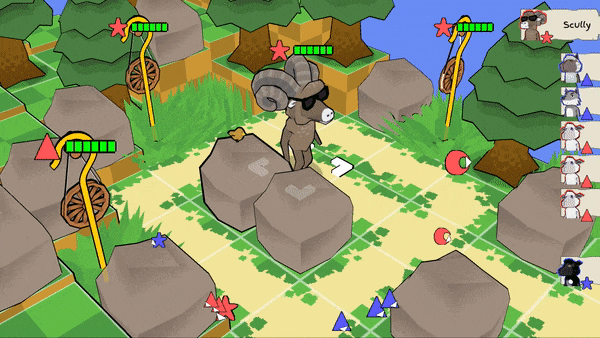 Any characters caught in his movement will take damage and be cast aside. The direction they are pushed, if not blocked by another character or object will be random (technically introducing the first minor element of randomness into the game).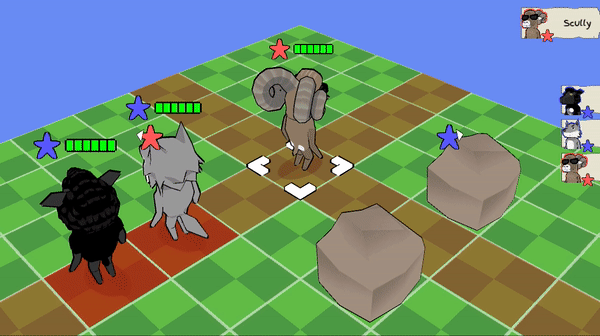 Scully's AI is a bit more complicated than other characters because he has to plot out a full course for the objective which spans over several turns, and stick to it. Here he is navigating the maze to be able to hit that monument.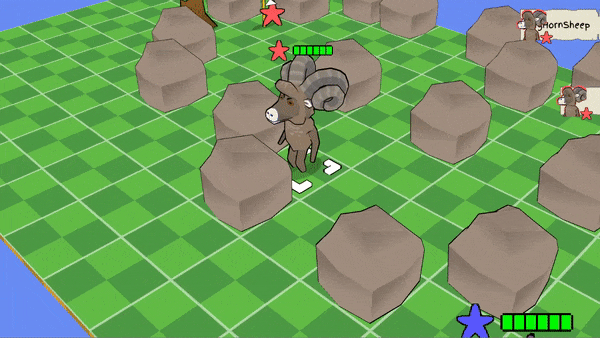 Other improvements to the game for this build include some dithered transparency on all characters, highlighted tiles, and the selection cursor to be able to get a better sense of what is going on even in areas where your view is fully obstructed by a cliff or other obstacles.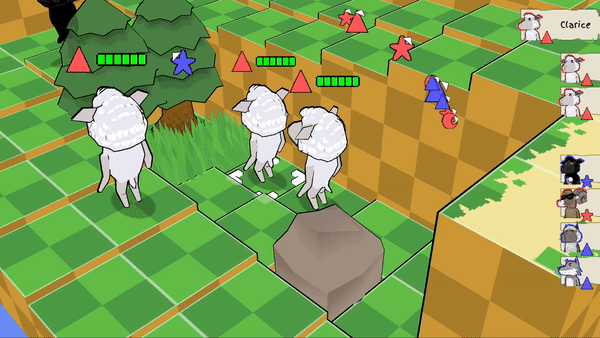 Can you successfully take out all sheep's monuments in the maze while avoiding Scully's trajectory?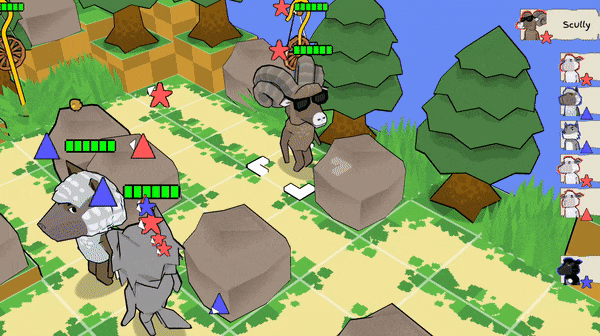 You can see a complete changelog for this update here which details all technical changes and optimizations as well.
You can see an earlier version of the new level in action over on our YouTube channel, where I document the current week's development updates as they are being worked on.