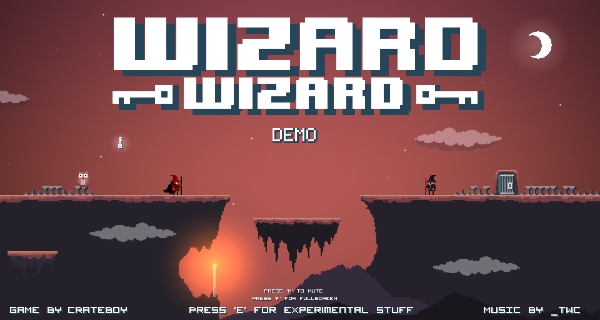 New Content:
Spinning Hammers:
Check out a quick implementation of spinning hammers by hitting 'E' at the title screen. Hammers can be individually set to different lengths, speeds and directions. Hopefully using them in conjunction with spinning saw blades with produce something fun and challenging.
The graphics are placeholders for now as I don't think they fit very well.
Bug Fixes:
Broken sound effects occasionally
Music not looping (I am personally sorry to all those who played the game in silence (Oopsie)
Notable Bugs:
Depth and layers is a bit messed up with some objects and have been for a while, there will be a total re-write of depth and stuff in the soon future so I'll fix them then.
The mute button is dodgy (Who needs that anyway with such awesome music ;) )
Coming soon:
Track Mix: A loop of punchy tunes seamlessly strung together for some awesome jumpin' jammin'.
New levels: New levels implementing the spinning hammers and some mock up levels for rock throwing puzzles. Still not certain on the rock throwing stuff, please let me know your experiences. I think the problem is its really hard to determine where the stone will land.
Story + more characters to interact with.
A new HUD with Level number and level title.
Thanks a bunch!,
Crateboy