This game never got a devlog. It's way late, but now it does.
NEW AREAS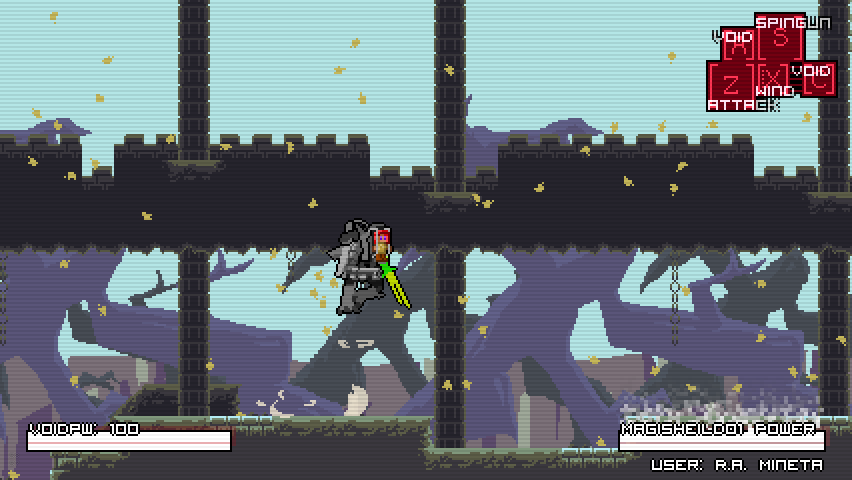 Not a whole lot to say about this. They're not a big priority until the game's major bugs are fixed first, but dang some of them look really cool. Most of them are more of an opportunity to use ideas and music tracks I didn't have time to add last year.
ADDING 16:9 RESOLUTION
The game was made originally for a 4:3 resolution at 320x240. For some reason, I chose to increase it to 426x240, and the lack of the black bars feels fantastic. Editing the rendering wasn't a problem as it was programmed to be flexible in the first place. Unfortunately, it doesn't come without a few problems.
Like this HuD placement, that wasn't programmed to be flexible.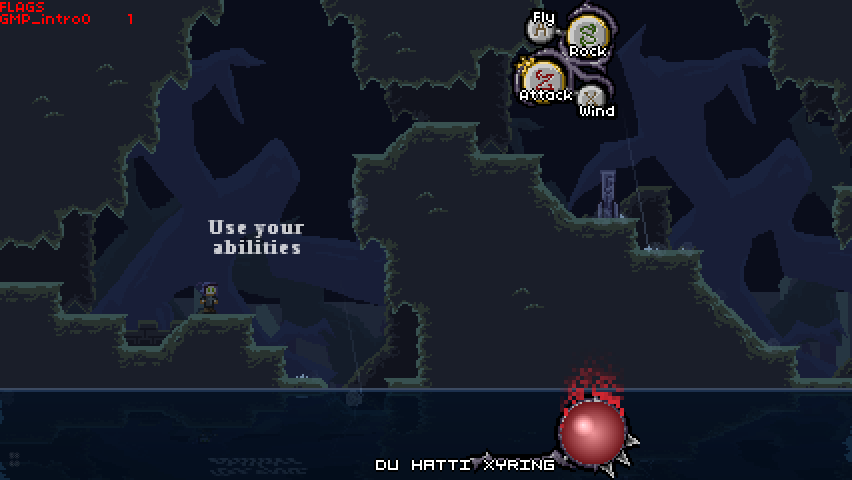 Or this room sizing that assumed a screen width of 320px.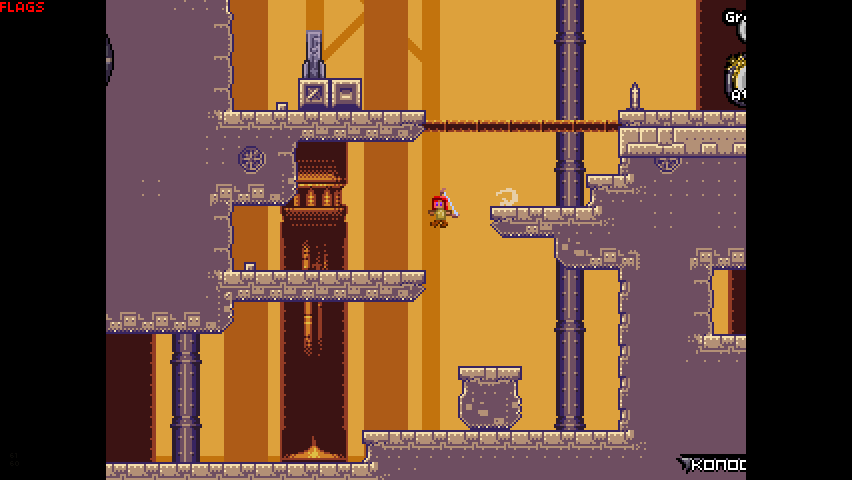 Needless to say, there's a ton of work to do. There's several cutscenes where characters were hidden just off-screen. All of those now need a little extra tweaking.
SPEAKING OF CUTSCENES


The entire game before used Game Maker's built-in persistent object system to save game data. Turns out that a few hours into the game, the Game Maker 8.1 runner completely fails, starts wiping the save data, and then fails in tiny way over the next hour. This has forced me to do it correctly. I have to go through the game room by room, and fix it all by hand. Not that I mind, but it'll take a few months. That makes me sad.
You can see some of the flags in the top left corner.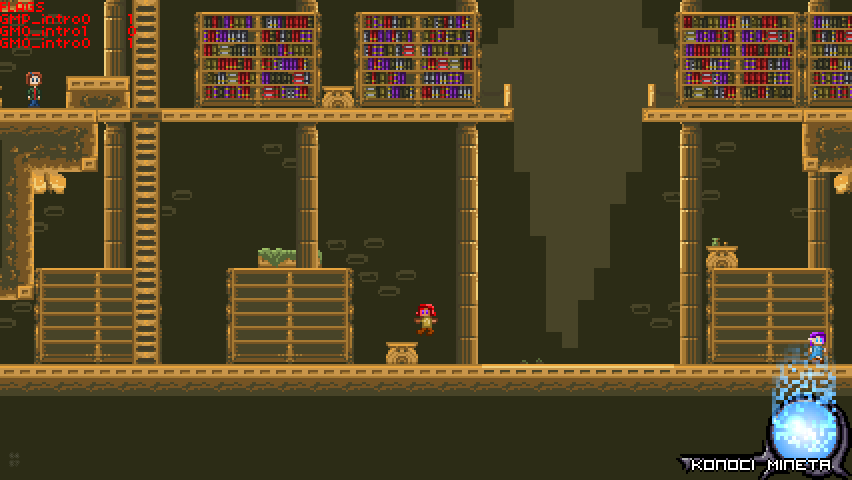 AND GREENLIGHT
It's on Greenlight, and nobody appreciates my male-mail pun.