With the Watchers has been updated to v1.1:



- Game is now a tab bit easier. Enemies have been repositioned, but much of the difficulty still stems from getting used to the game's combat, not necessarily because of "cheapness" or being outnumbered.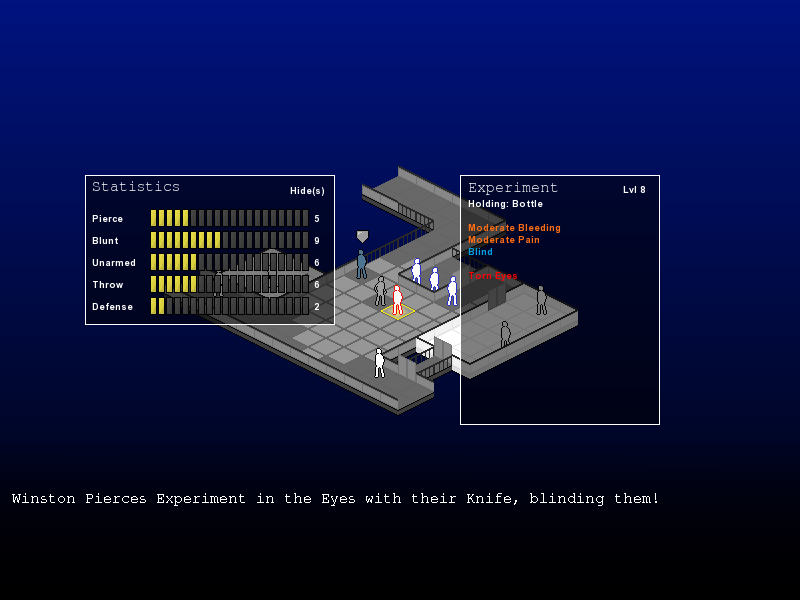 - Minor changes in dialogue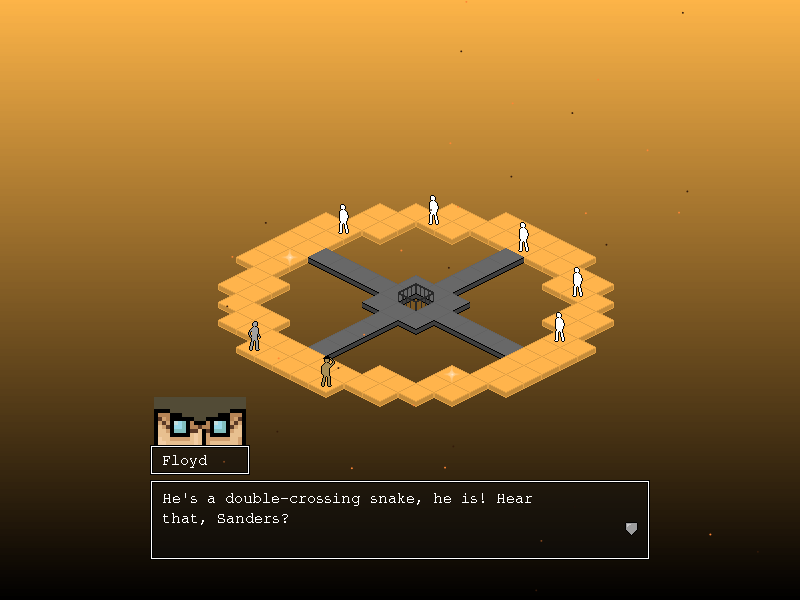 (By the way, I'd recommend siding with Floyd at some point, his ending is one of the most interesting.)
- True Ending is easier to obtain. The game has 4 endings, and each is determined by how you answer questions given by other characters. One of the endings, arguably the best ending, involves disagreeing with other characters, something that would never be obvious the first play through. The threshold for how much you can agree with other characters before being locked out of this ending has been greatly increased, so many players may very easily reach the True Ending without much difficulty.

- Bug fixes. Because the game automatically saves, a glitch that prevents a level's completion is only mildly annoying. Still, the player would sometimes trip over fallen opponents and be unable to select their character, selecting the enemy instead. The player can no longer trip in this way. Also, certain events or minor character deaths were not triggering the correct values that would affect future events, this has also been fixed. Other small, miscellaneous bug fixes...
Though it's not a part of the update, I have compiled a new video for the game's Soundtrack to listen to anytime: Youtube.com
It should be available on the game's page under videos as well.
Download it here: Indiedb.com
Regards,
Alex