Finally, the Witch Hunters have come to Dawn of War: Soulstorm! Team Thudmeizer proudly presents the famous mod, which we have been given the honour of releasing by the splendid Fried_P (plop!)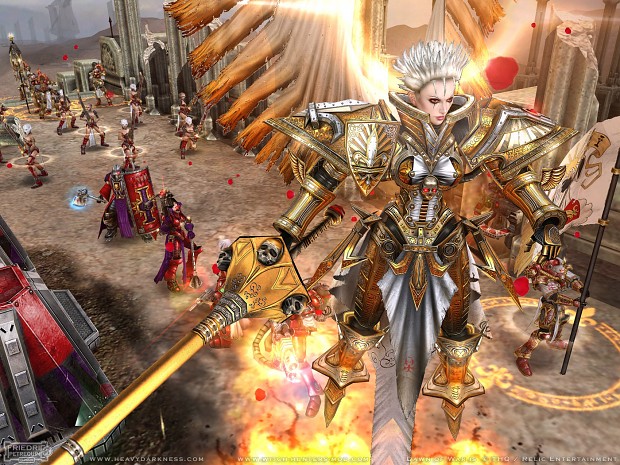 Featuring unmatched quality units and textures this mod features a new army - The Witchhunters, for you to command on the battlefield. Starting with those stalwart lawmen the Adeptus Arbites, if they cannot bring the unrest to order then you must decide whether the battle ahead calls for support from the fearsome Inquisition or from those devoted servants of the Emperor, the Adepta Sororitas lead by the devout canoness!
With two tech trees featuring the Emperor's finest monsters, zealots and machinery you can fight the forces of Chaos all the way back to the Eye of Terror - For the Emperor!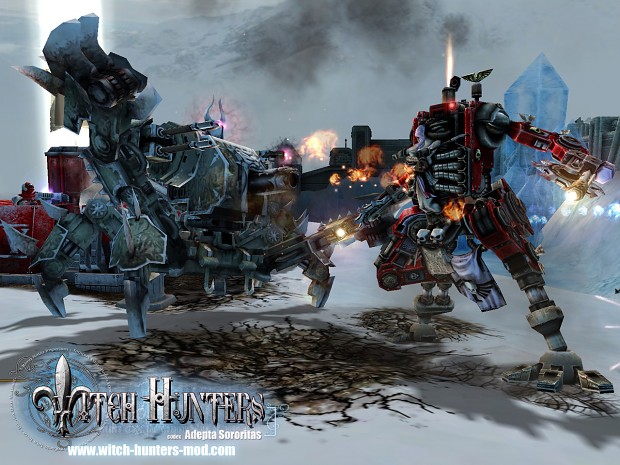 Please note that to play this mod you will also need the Objective Points mod from jONES1979
Moddb.com
---
Further, we do not have permission to extend usage rights for the mod and finally, we were only allowed to continue the mod with the caveat that we cannot alter the 3D in anyway.
Many thanks to all the players for your ongoing support!