Hey everyone,
We're proud to announce our latest game, Wishmere! This post will be the first in a running blog detailing the development of Wishmere. We hope you enjoy the ride!
Wishmere's combo system in action.
About Wishmere
Wishmere is a 2D beat'em up action game for the PC that incorporates time attack elements and intense boss battles.

The game's story revolves around the eternal battle between The King of Dreams and his arch-nemesis Doubt. When the world is being overrun by Doubt's forces, Elreed, the King empowers 6 teenagers to be his fighting team called the Wishmere in order to battle Doubt.

However, Doubt at full strength is nigh unbeatable. For the Wishmere to stand a chance, players will have to defeat his evil lieutenants, which serve as stage bosses, in order to weaken him.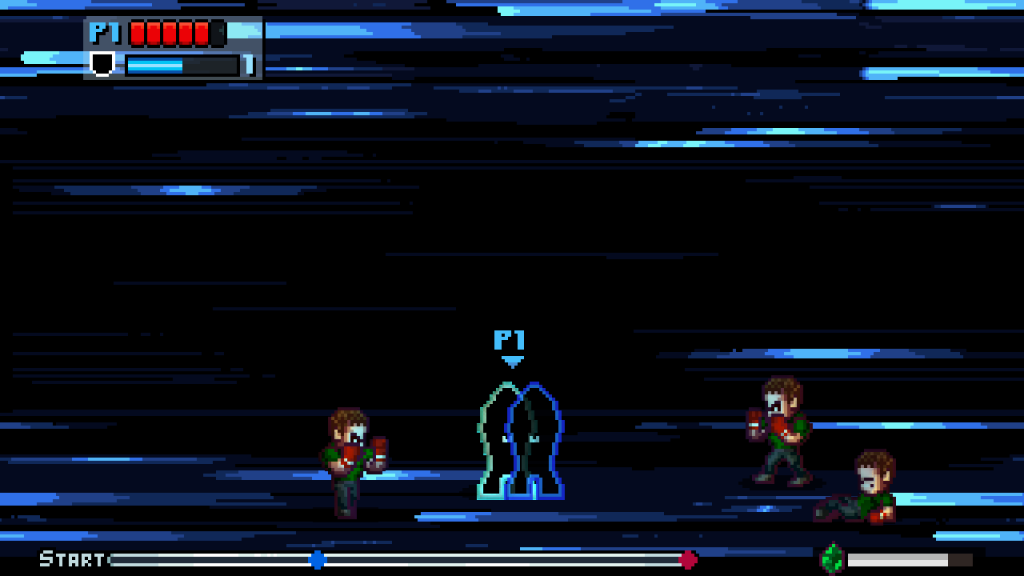 One of the playable character's Super Art Level 3.
Design and Gameplay
The gameplay centers around battling through stages and bosses while keeping the game's timer, called the H-Gauge, filled. Players do this by defeating certain enemies and finding H-Gauge inside chests. If the H-Gauge depletes completely, Doubt will emerge before you're ready and pretty much melt your face off.

Here are a few of Wishmere's features:
Intricate combo system: Our combat system has fighting game influences, where players are able to execute combos reminiscent of fighting games. Each character has a variety of moves that can be creatively chained together for devastating combos.
Super Arts: Each character has access to 3 unique Super Arts that cost 1, 2 or 3 bars of Super Meter respectively. Like other fighting games, the power of the Super scales with the amount of Super Bars it consumes.
Party Mini-Games: Interspersed between combat are party-style elements, where players and their friends participate in mini-games.
Ability Upgrades: Players receive Hope Crystals after every defeated boss, which they can use to further strengthen their abilities.
Players choose from 6 characters, each with their own set of moves and playstyle. For example, one character is melee based, another is ranged based and another is counter-attack based, using his speed and time-stop abilities to get the better of his opponents.

The game supports local multiplayer with up to 4 players. Players that team up with their friends have access to flashy team up supers (think Thor and Captain America in Avengers 2), where 2 Wishmere combine their powers to unleash crazy over-the-top attacks. Each combination of Wishmere has a different but equally devastating team up super!
Playing with player FX dynamic lighting.
Progress and Development
Wishmere is an evolution from our first game Dream Chaser, where fan feedback suggested more multiplayer and action elements. We've incorporated a lot of fighting game mechanics and references while keeping things based in the beat'em up genre. This game can be played as both a single player and multiplayer experience.

Wishmere is probably at 15% completion. We're currently developing the core mechanics, before adding more variety to the game's assets. At the moment our backgrounds are placeholder, as we are in the midst of creating new backgrounds that better fit the game's atmosphere.

We're planning on launching a free public build for everyone to play around with really soon and we'd love some feedback on it when it is released.
About Crayder Studios
Crayder Studios is an independent game development studio comprised of brothers: Julian and Danial Khusahry. Together we have a very rich and diverse appreciation for all types of games.

If you want to learn more about Wishmere, check out our site www.wishmere.com or follow our twitter www.twitter.com/crayderstudios. We hope you like Wishmere!

Any and all feedback would be more than welcome!