Greycliff is a village at the north-west of the island, founded by a wealthy farmer Lothar twenty years before the player arrives to the island.
There were ten peaceful years when wildlings stopped their attacks; there were few of them who landed on the island from the north that time. Lothar had offered Jior Mormont, who was the lord of the Bear Island that time, to build a fortress right at the most dangerous north-western site where wildlings used to land in the past. Jior agreed and permitted him to gather men for this purpose. Near thirty man came with Lothar: hunters, who were attracted to the fjords full of fowl, fishermen, who hoped to get more fish at the new place, builders, some of which arrived from the mainland.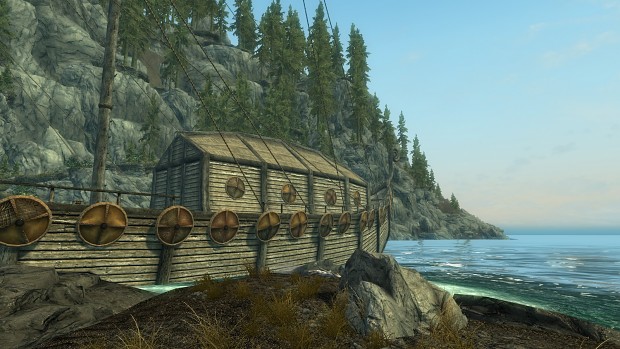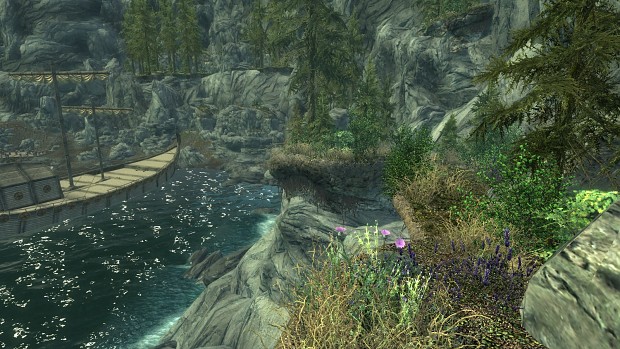 Lothar`s plan was truly ambitious. The place where he decided to make a fort was a cliff that stood separate from the land, and there was no way to get there without a bridge built.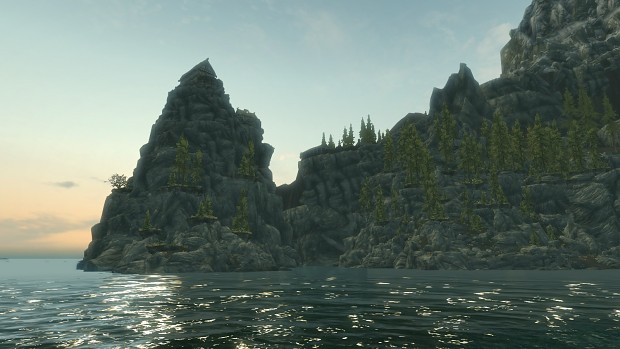 With builders` help his people had finished the bridge and finally Lothar had settled on a top of the cliff. Most of the folk did build their houses at the other side. The village was called Greycliff.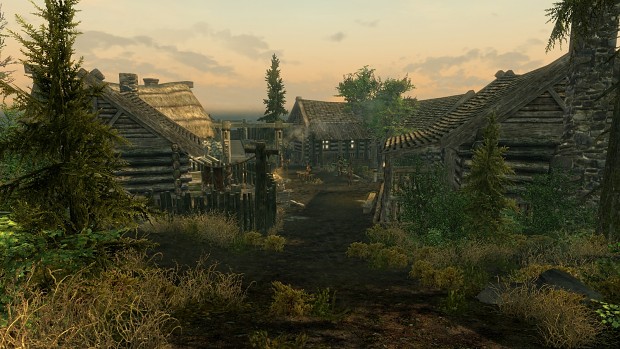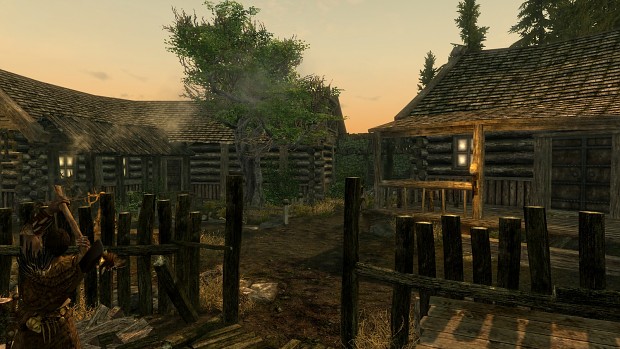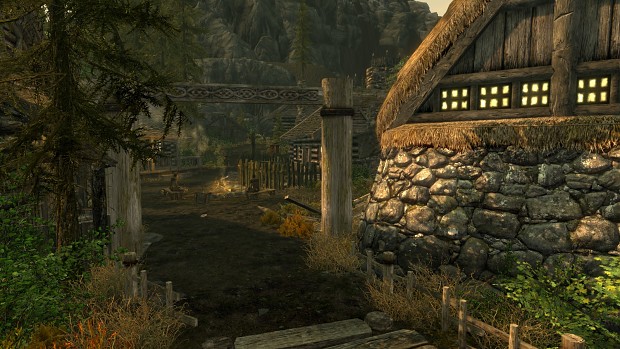 They have fortified the cliff and the only broad path to the village. Now there lies a road to a small harbour where ships from the eastern side of the island anchored to bring goods and supplies.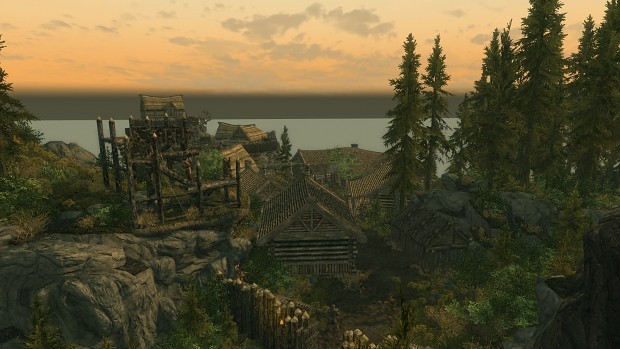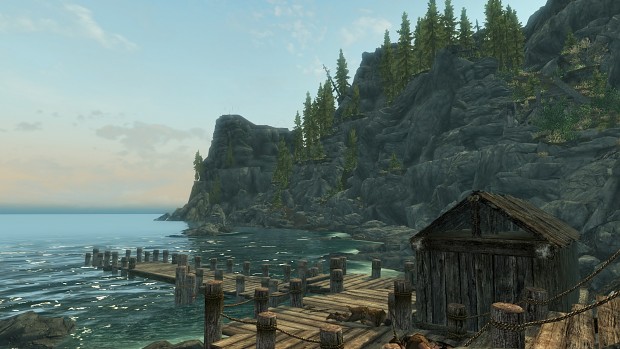 The weather in this place is the most harsh on the island. Using a bathhouse helped Lothar`s people to warm up even in the coldest times.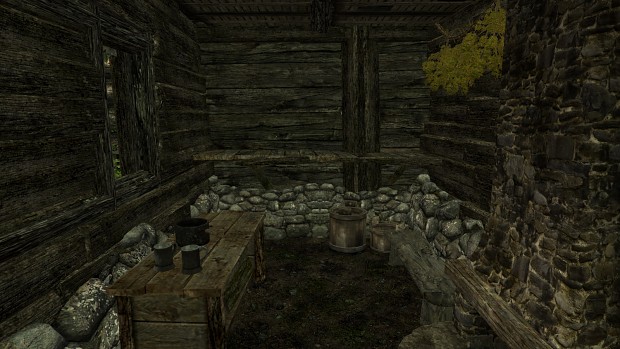 New lands had justified Lothar`s hope: he was getting richer with every ship that came to Greycliff, selling fish, meat and hides. He had even started to dream about building a full-stone castle at the place one day. Greycliff seemed to be absolutely impregnable.
But one night, peaceful days had come to an end. Something at the north had made wildlings to migrate from their homes. Some of their best Wall climbers, mostly Thenns, came stealthy at the island and when the darkness had fallen, they had climbed atop of the cliff. They had killed sleeping men in the main fort and after a small fight they took control after Greycliff and started devastating its warehouses and kaleyards.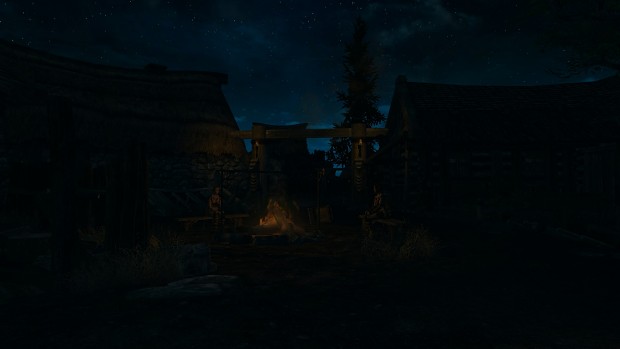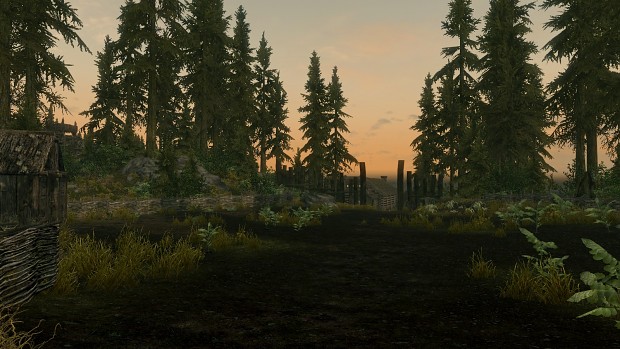 Soon more wildlings arrived to the island, but there was no one to detect them and they`ve spreaded over the western part of the Bear Island without anybody knowing.
After a few days your ship arrives, but there is still nobody in Mormont Estate knowing about the incident.
A player will have the opportunity to take part in the siege of the Greycliff or make a sneaky way in and backstab a wildlings` leader.
Hope you`ve liked this material, feel free to subscribe and ask everything you ever wanted to ask about the Bear Island project and its lore =)
XMercury.