Hello everyone, it's us here again.
Before you begin reading, here's a snapshot of the location we have picked for our main storyline.
As you can tell, we've swapped location, again. The reason for this is because the previous location was in the center of the main quest, buhuhu.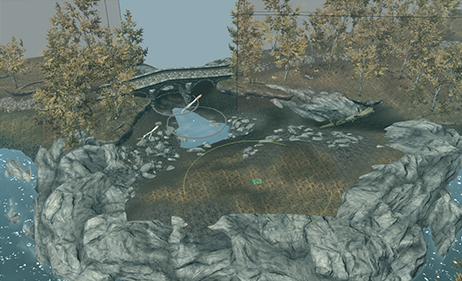 Kevin has started working with the exterior remake on our new location, and will soon start his work on the interior. Simon has started working on a plan for the marketing, which will involve social-media sites such as YouTube and other big pages. Pommac has started working on the quest-scripting and Sebastian is helping out with the main quest line. Samuel is still working on the main theme. Thats pretty much it, we're moving forward.
Until next time,
// Nirnrooted Studios (Alexander, Kevin, Samuel, Sebastian, Simon)