Hey guys!
Sorry it took so long for a new update. I've been busy with real life a little and a bit of laziness. Anyways,
i've done a lot in the game, too!
First things first -
I've started working on the story part of the game and made an intro. It's supposed to be kind of abstract, it
doesn't matter how the cave woman died, as it's not the important part, what's important is that she died. It's up to the players to interpet how she died. Basically, the caveman is sad because of his loss, and he finally decides he has to do something to not die alone here, so he goes on this adventure in the search of a new woman. But the boulder in front of the cave is stuck and can't be moved anymore so he has to venture out the other side. Simple, sad, and hopefully later humorous, as I've got some funny stuff planned.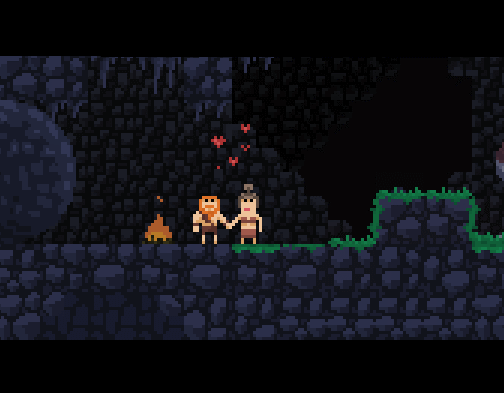 About the afterlife level -
I've finally finished all of it, including the boss fight. I mean there are a few things to tweak, fix and polish, but it's done.
Here you can see the boss fight, it's turned out pretty fun. In first phase the dino death teleports around the screen for a few times throwing death fire on caveman, after that he teleports to one side of the screen and zigzags the screen summoning the little worms from down below. And then it goes back to phase 1. And after he gets close to death he becomes faster at everything making the fight even harder.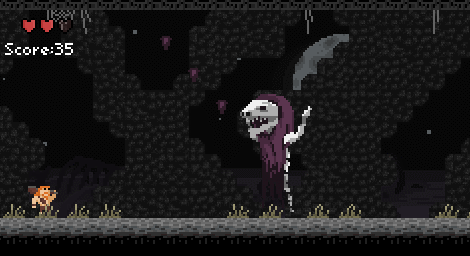 I've also added some darkness to a few afterlife levels, it makes for a nice change in gameplay, making you go slower and more careful as you don't know what's infront of you.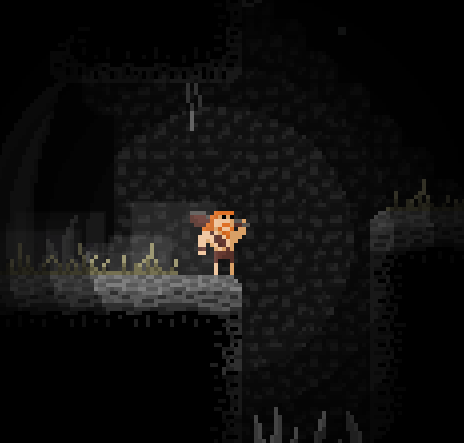 The winter level -
All the hazards, mechanics and enemies for it are done, too. Only boss fight left to code and level designing, but I'll get to it soon enough.
Here you can see a few enemies and mechanics from the level. I feel like this level will be one of the most fun, as the enemy and hazard design a bit more interesting that in the other levels.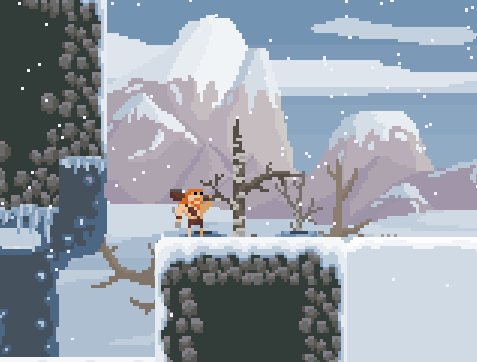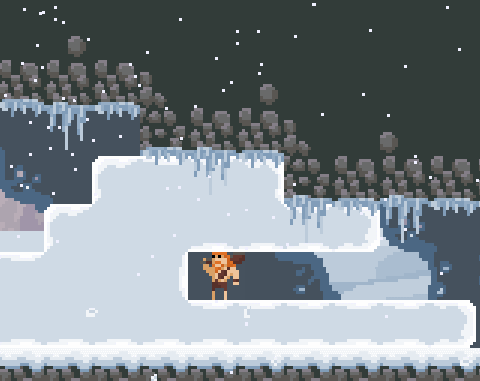 And here's the look of the boss for winter level. The run animation is kind a weird, because Im using only 4
frames of animations, but I'll probably fix that later on. I've got the fight all planned out, but you'll have to wait for that a little longer.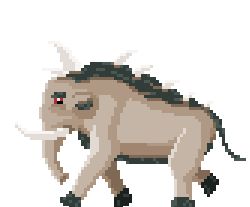 Some of you might not know, but I finally decided what's going to be the last level of the game, I think this
gif will give you some insight on that!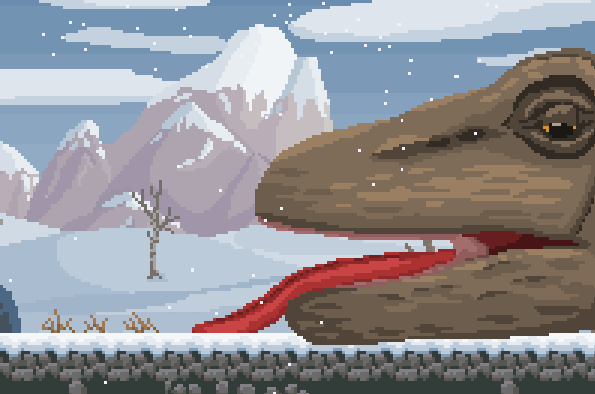 I've also done some other less interesting stuff, like bug fixes, level design changes, vsync toggle as it
caused problems for some players and I tweaked the attack range a little, as shown in the gif below.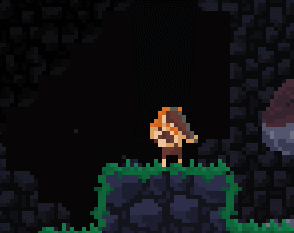 Anyways, thanks for still following the game's progress, and I just want to say that it's not long before release anymore!