Winter Contingency - FAQ (6/26/2015)
---

"Attention Troopers! ONI Section 3 is authorizing us to answer some basic
questions about the Winter Contingency".
---
What follows will be an FAQ on our mod and its current development.
Some information will be subject to change as we update the mod!
If you have another question, ask in the comments bellow.
READ THE FAQ BEFORE ASKING- in case we've already answered.
---
Frequently Asked Questions:
Q: "When will there be a demo?"
A: When we have a demo ready.
While we've certainly made a lot of recent progress, we still need to make maps, script and test missions. We're still creating content and assets for the basic game. Fortunately, there are two of us, (Offensive Bias 728 and Apone) so whenever one of us is busy, the other can keep working.
Q: "Will there be Spartans / MC / Noble Team?"
A: Not right away- but they may appear in later updates.
The focus of Winter Contingency will be on the battles fought by the UNSC Army and UNSC Marine Corps. Army Troopers, Marine forces, and ODST's will be the Main Forces you will play as. Spartans have 5 games worth of story and gameplay. The regular soldiers will be the stars of this game.
That said there will be Spartans in our mod. But perhaps in a later update... or a secret, bonus level...
Q: "Will this mod be available for Assault Squad 2?"
A: There are no plans yet to port to AS2.
We may create a version for Call to Arms when it comes out.
Call to Arms has some of the latest graphics and engine improvements over AS2. If those improvements prove helpful to us- then a Call to Arms port is assured.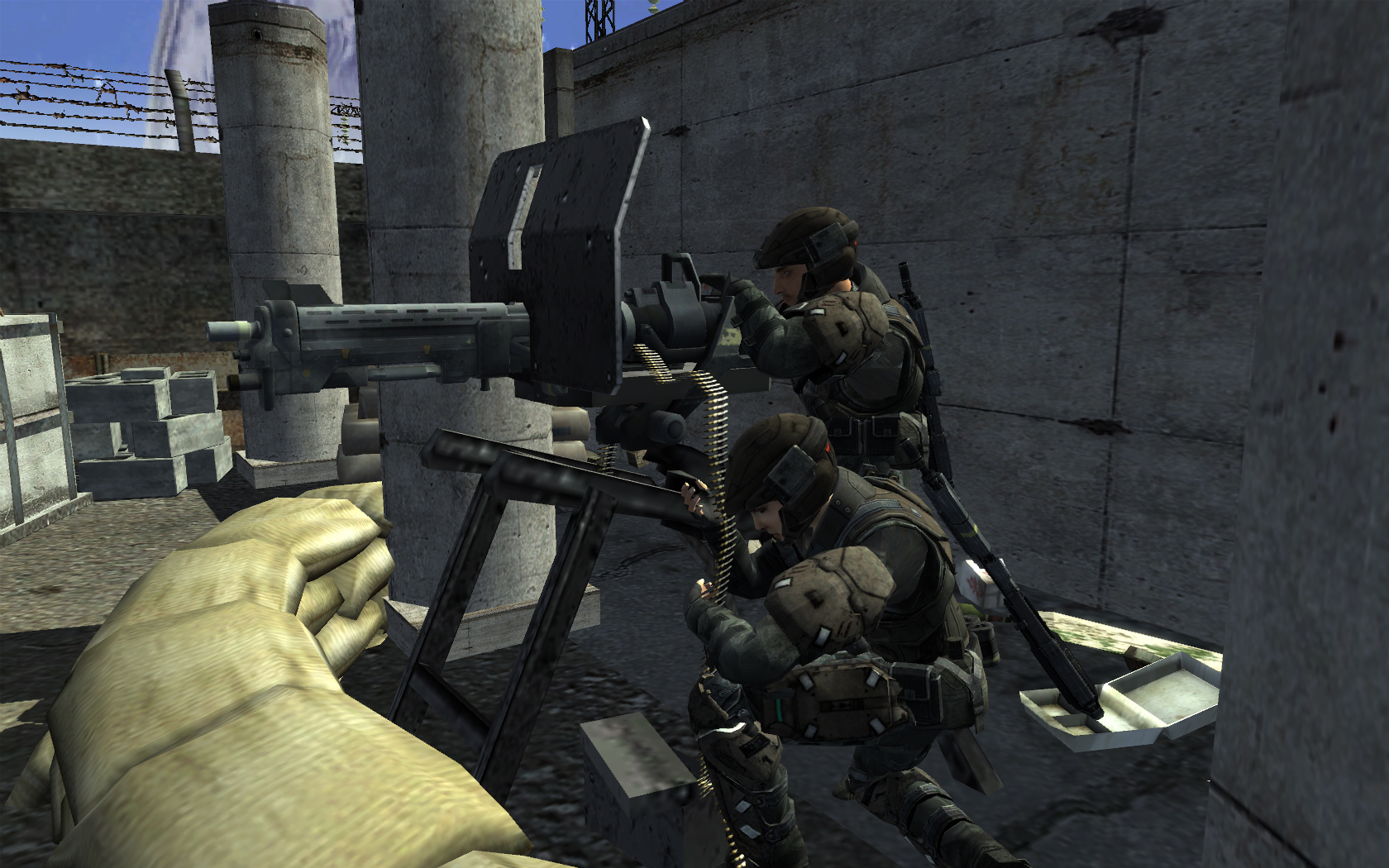 Q: "Can you port vehicles?"
A: There are plans to include vehicles, but expect delays.
While there are a great many developers who can export fantastic vehicles, neither OffensiveBias or Apone have had much practice in vehicle porting. Making a vehicle is a very complex and different process than making humanskins and weapons. We desperately want to add vehicles, but we will need either time to learn that process, or another developer with those skills. Turrets aren't the same as vehicles, so we've managed to create atleast those.
Q: "What Halo games will the mod be based off?"
A: Winter Contingency will be inspired exclusively on Halo Reach.
So you probably won't see any Spartan 4's or Halo 4 weapons
(but maybe in bonus addons)
Winter Contingency is themed around Halo Reach, and the Halo universe as it was during the years around the Battle of Reach. We are following the updated cannon of the Halo universe, so anything we put in game has been established as existing during the years leading up to the events of Halo 1. Trust us. We know our halo lore.
Don't be too disappointed if you were hoping for Halo 4 stuff... you might see some bonus content from the newer games in the form of an addon. No promises...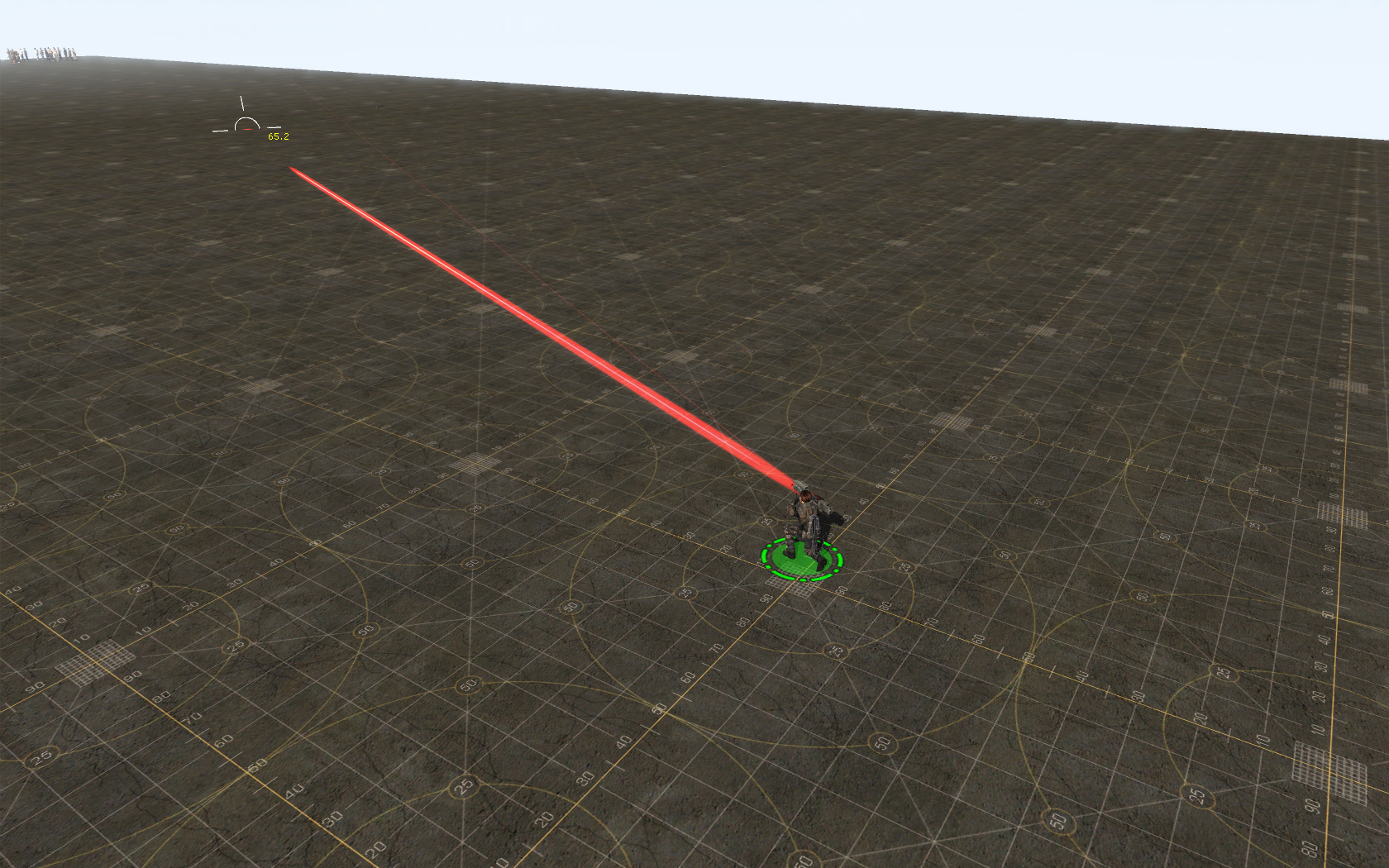 Q: "What Factions/Organizations will we see?"
A: Covenant, UNSC Army, UNSC Marine Corps, ODST's, Colonial Militia, Spartan teams, and various Insurrectionist Groups.
But we may extend the mod in the future to include the events of Halo 1, and the factions that implies...
Q: "Will the mod support Multiplayer?"
A: Very likely. But even more likely if Call to Arms works out.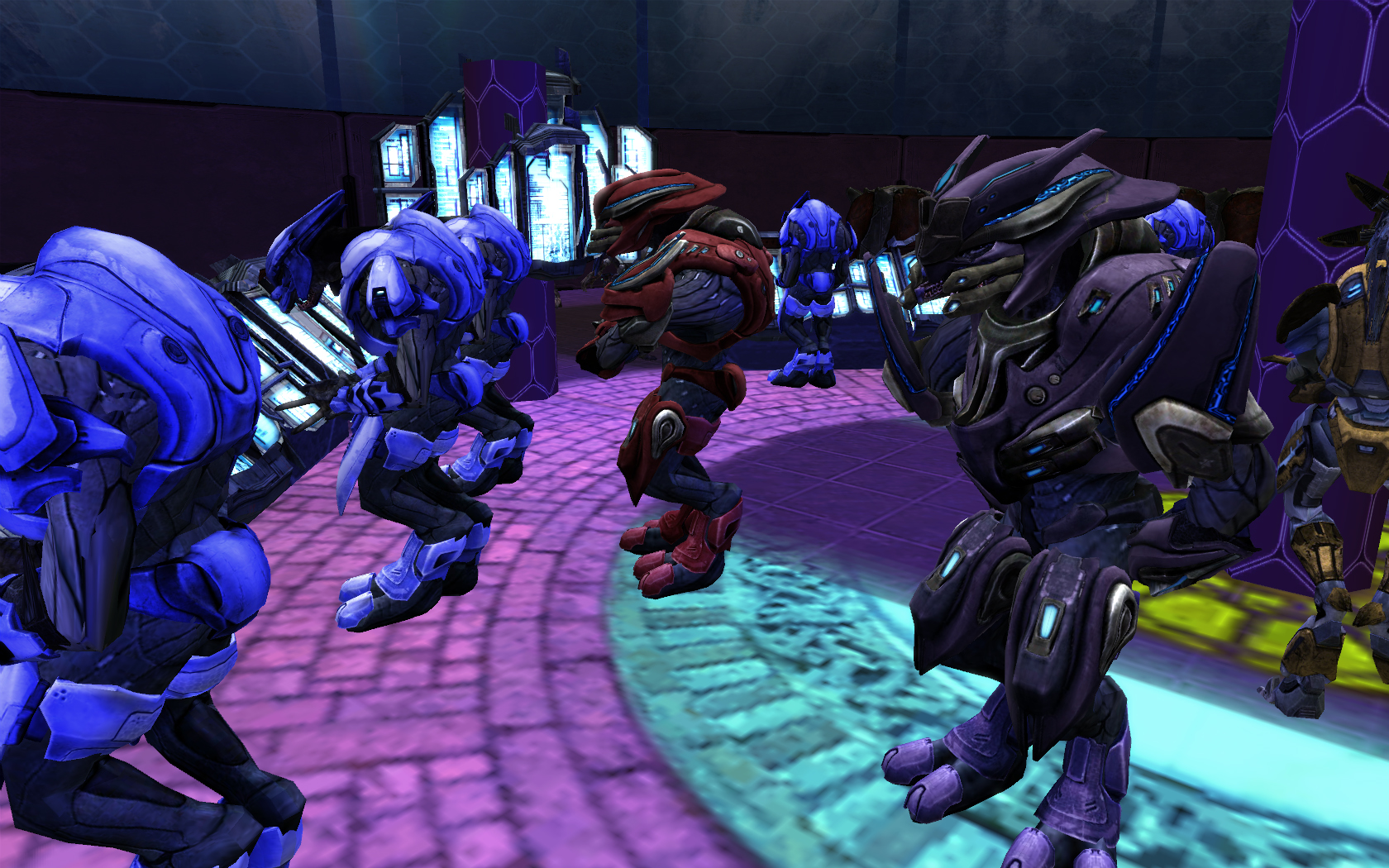 Q: "Why do the Covenant look so much bigger than humans in the mod?"
A: The Covenant and Humans are at the same scale as they are in Halo Reach. The Covenant are all as big or larger than humans.
When you are playing the halo games, you're almost always playing as a Spartan- who are much larger than average humans. Because of this, the covenant look smaller than they really are. To regular humans, elites are massive! We ported our halo models (humans and covie) from modding resources used by halo fan-artists and modlers, and without changing their original sizes. The proportions you see are close to the exact same as they are in the Halo games.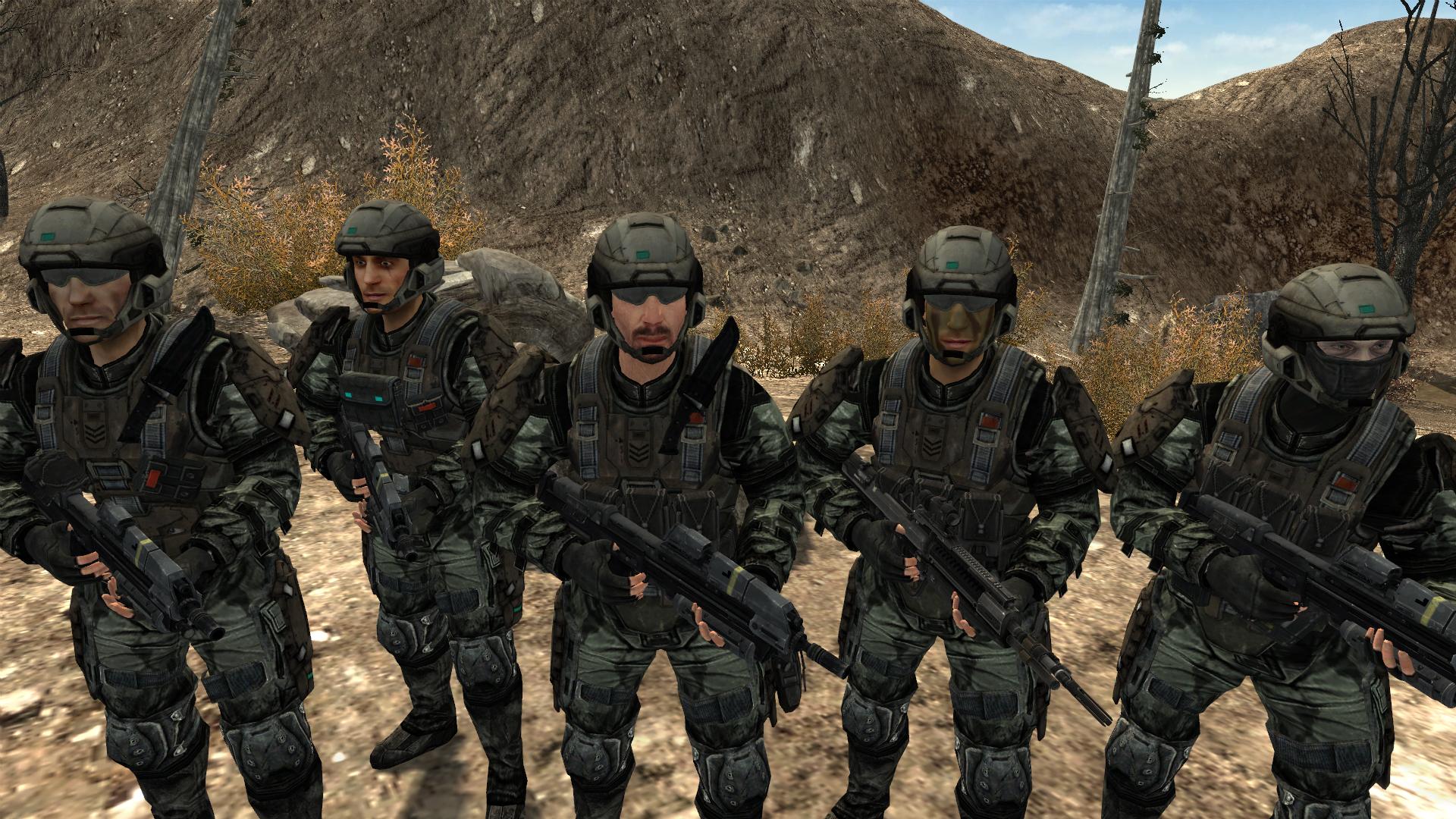 Q: "I want to use content from your mod in one of mine. What should I do?"
A: If you want to use content from our mod (after its release), you MUST GIVE US (both Apone AND Offensivebias728) CREDIT for content you use.
We've both put in real time in our lives to port and or create this stuff. We'd be flattered to see people use and love our stuff. But we absolutely want to be CREDITED for our work. It's not just courtesy, its also ModDB policy. So please observe this rule.
---

"That covers today's briefing, Troopers! If you have any more burning questions for the ONI reps, please ask them in the comments bellow!"