A gazillion months after the release of episode 1 later, where are things at currently?
Right off the bat, despite previous hopeful aims, a release this year is not going to happen. But here's an update on how things are progressing.
Assets wise, things are looking pretty good, with only a few models left queue to be textured. Once all of these have been added, there's little work left on this front for any future episodes. Almost all of the aliens have had their ship models updated in some form, providing a decent amount of variation to shoot at.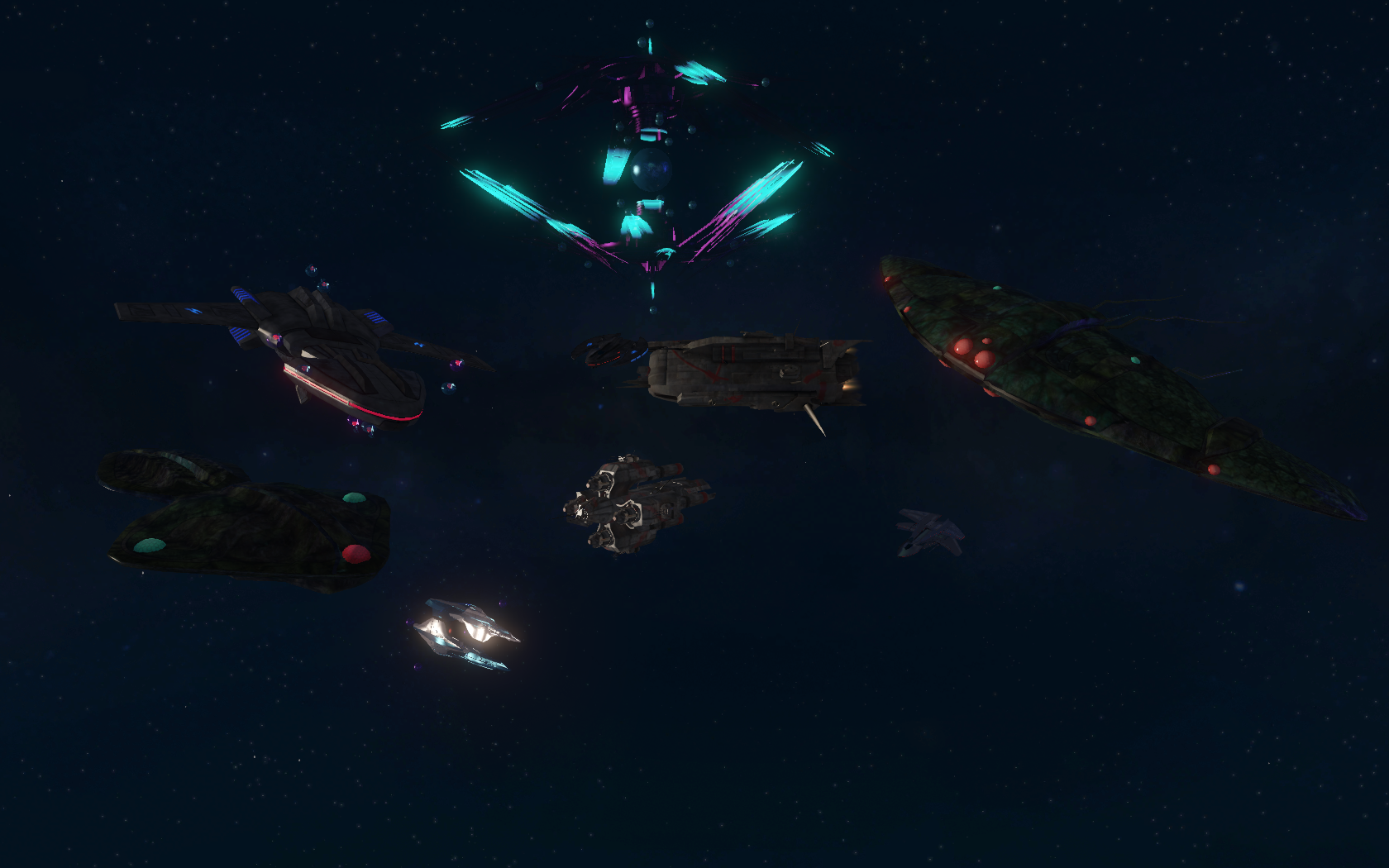 Player flyable ships are plenty as well, with 10 unique terran ships plus 6 variants. And 4 unique CSA ships. (Not all of them pictured here)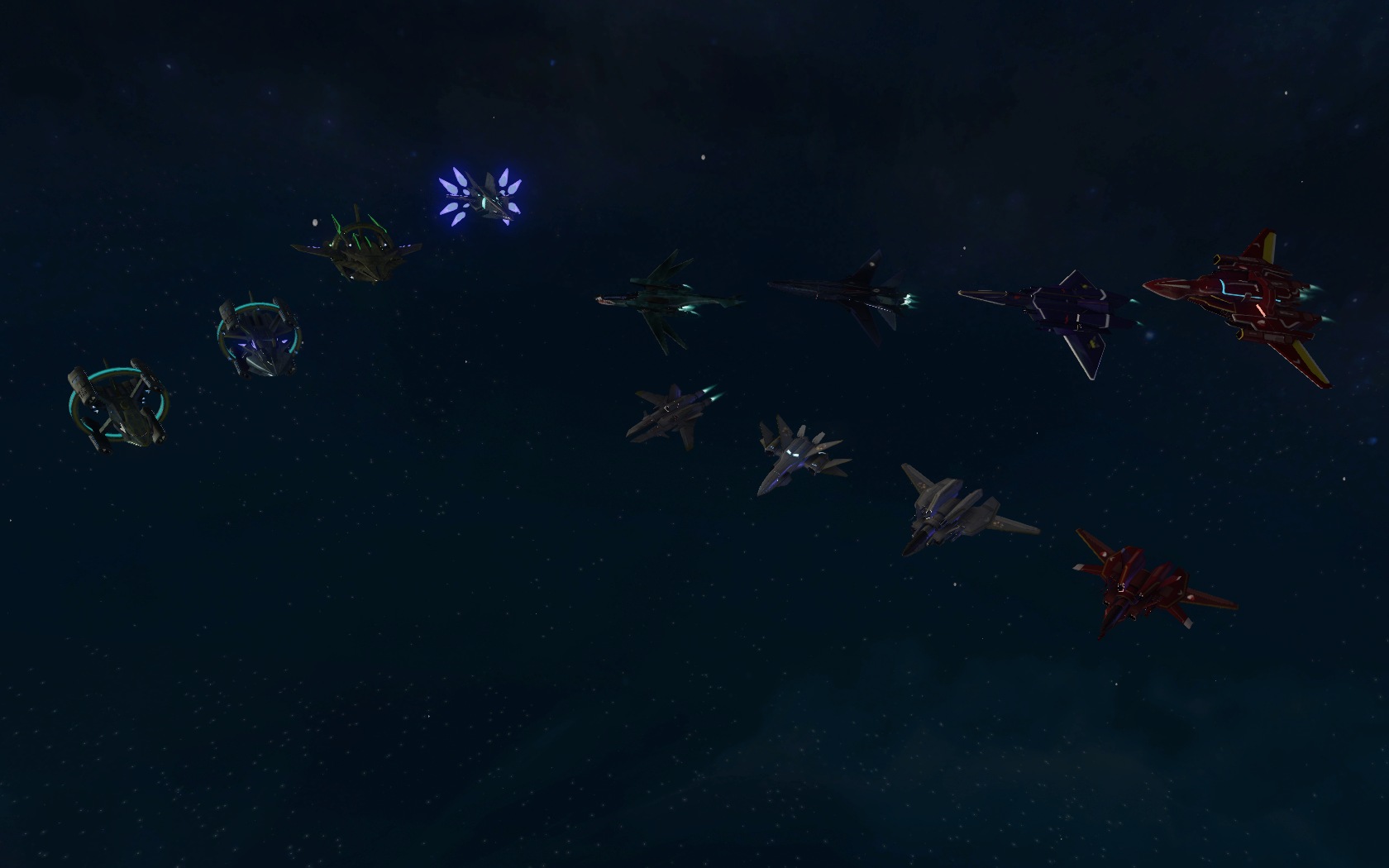 Which should help keep the game varied and fresh over the episodes. As you unlock more options to wreak carnage with!
For character art, it's a bit more work left, with four characters that I still have to start on for episode 2, and several characters that still need some degree of work in Emofuri (headani's and VN portraits). Then after this upcoming releases, there's still a few more characters I plan on adding, so there's still some long term effort to be put into this. (I gave a small explaination on what the 'Emofuri' process entails in a forum post last year.)
Currently there's already over 240 apng's for 16 characters, coming in at 1.78GB. By my conservative estimate, this number will easily end up reaching 300. That's quite a bit of animu right there.
WoD's soundscape has also been much improved, now fully utilizing all of the nice new sound code that has been added recently. Now sounds won't be excessively culled anymore, and sound effects that would repeat a lot, like shield impacts, are now a lot more varied.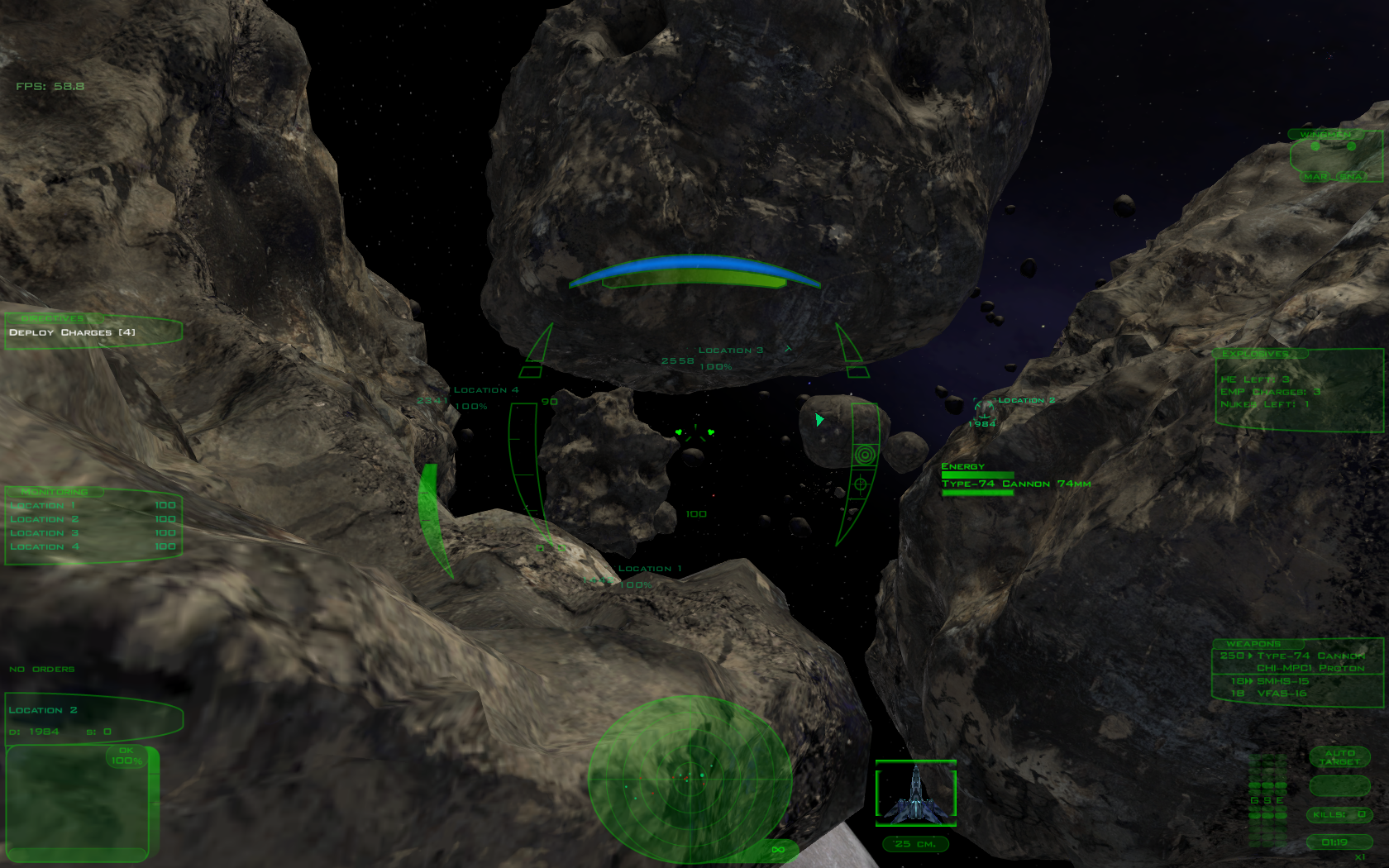 As shown in this screenshot, there has been some effort put into replacing a lot of the big asteroids previously used in WoD. (and considering how many missions seem to take place in the proximity of Asteroids, thats a good thing indeed.)
Work on the meat of the game, the mission, is also steadily progressing, with several mission of episode 1 replaced&improved plus a few extra. While work on the missions of episode 2 is underway too.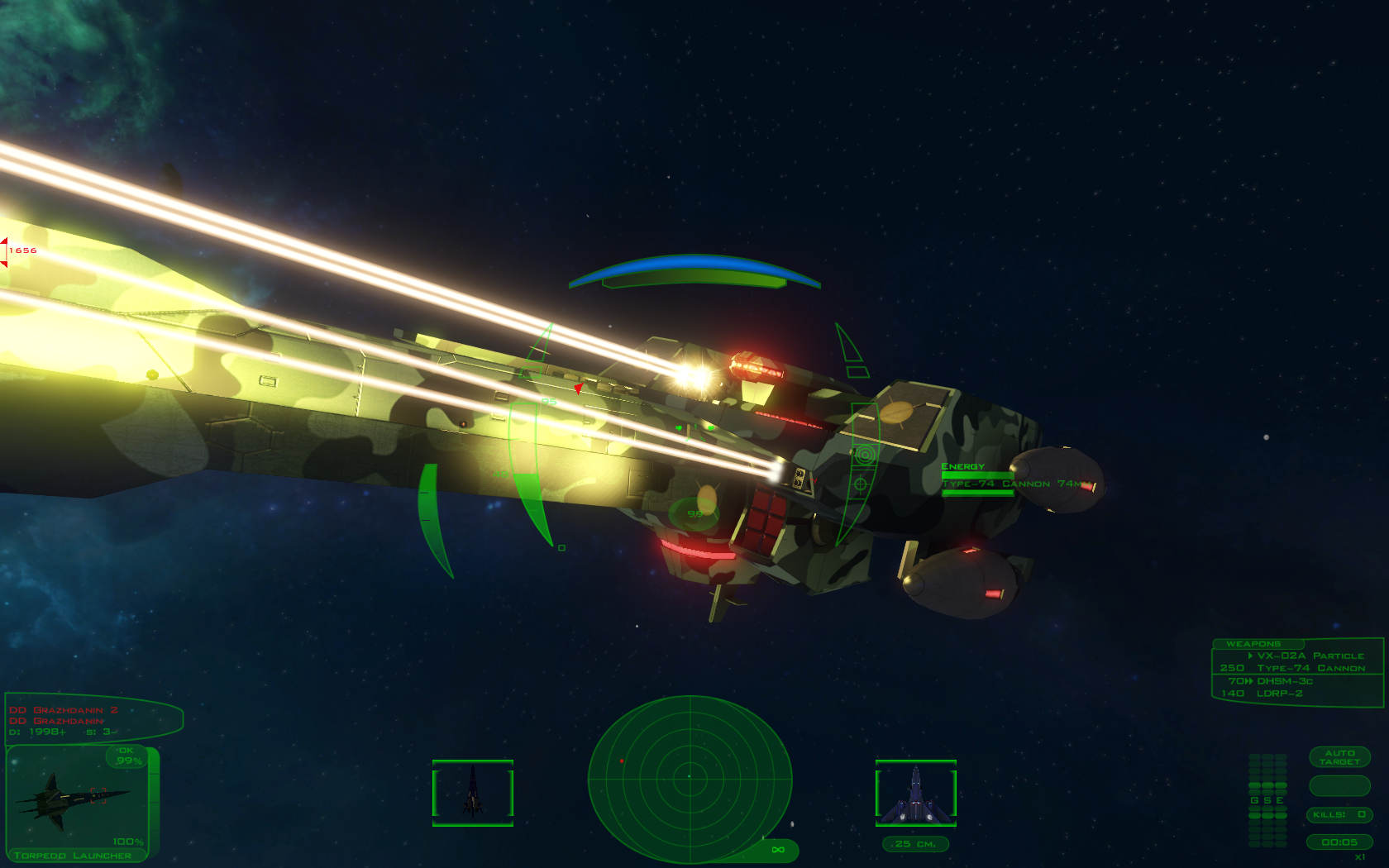 The biggest hurdle before the release of episode 2 right now, is the many words that still need to be written for the visual novel sections of the game. It's a bit hard to gauge how much time all of this will take, or when a realistic release date would be. Currently gunning for April, but with no promises made.
In case you missed it, and you happen to be in the mood for reading some cool WoD lore, check out this thread, for some delicious words.