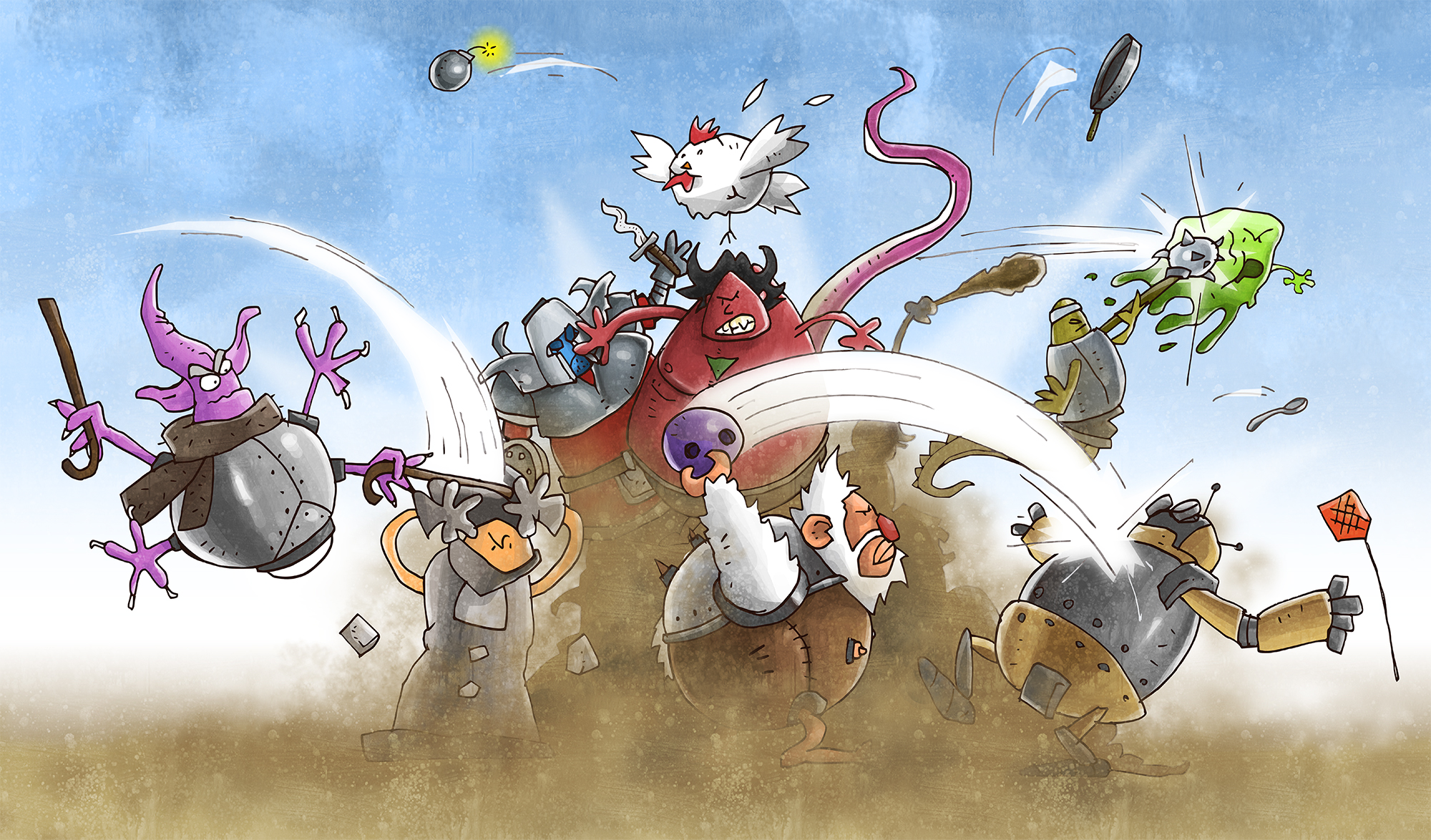 Today we have launched the latest version of KaBoom Monsters, a revolutionary free strategic card game for Windows Phone. KaBoom Monsters is the most feature rich yet simple to play fantasy game in the market - and is targeted at gamers of all ages.
Taking place in a fantasy environment full of things to discover and enjoyable from everyone, KaBoom Monsters is an addictive mixture of strategic planning and competitive fast-paced card game. The game takes place against a backdrop of rich details and terrific graphics - in a fantasy world that doesn't take itself too seriously.
The intuitive gameplay is backed up by a rich and immersive gaming experience. Players create their own cards, develop their deck and jump into an epic single player campaign with a series of battles. KaBoom Monsters offers a unique card/object crafting system allowing players to pimp up their weapons, shields and add different objects to boost their deck.
Elisa Farinetti, CEO of Broken Arms Games said that Kaboom Monsters had been specifically developed to give players the experience they want, be it a quick card battle or in-depth and prolonged campaign.
"We wanted to design a game that was easy to master but hard to conquer. KaBoom Monsters stands out from the other games available on the store in that it can enjoyed by an 8 year old and a 38 year old - and they will both have very different experiences of the game."
KaBoom Monsters features:
- More than 80 cards, constantly increasing.
- Crafting-cards: sacrifice three of your cards to get a stronger one.
- Rich recipe system to create weapons, shields and special abilities.
- Maps with 25 epic quests.
- Fantasy-humor narrative.
- Detailed and addictive graphics
- A lot of secrets to discover.
- Market full of objects to use
- To jump all over inside the game use our new navigation bar
- Ai will equip weapons and shields to ruin your day
The launch of KaBoom Monsters on the Windows market is the first step in the global roll out of their unique games. The next phase of KaBoom Monsters is already in development, and is expected to roll out for other devices and with new functions with the beginning of the 2015.
KaBoom Monsters is available to download for free on the Windows Store.
To download KaBoom Monsters, check out the official Windows Store information page at:
Windowsphone.com