We have managed to succesfully run Kyball on an old Win2000, Athlon 1.5GHz, GF4MX, 512MB RAM - i.e. at the lowest graphics setting: 800x600x16bit. This is the result: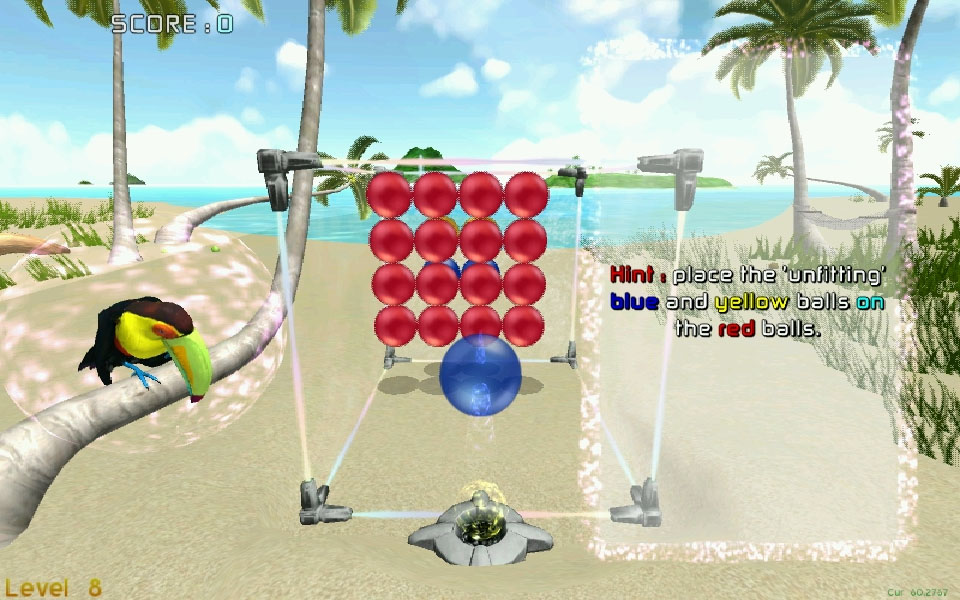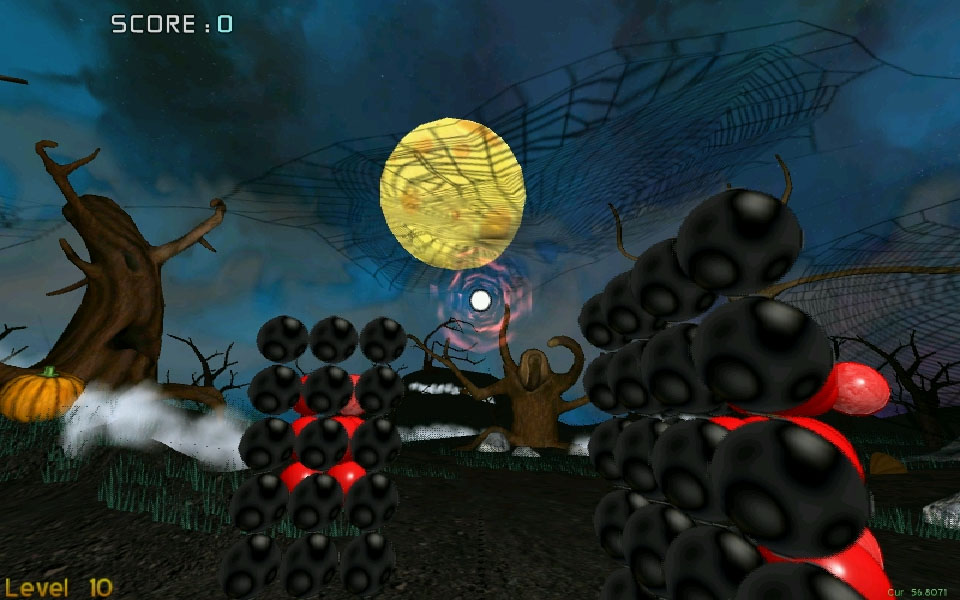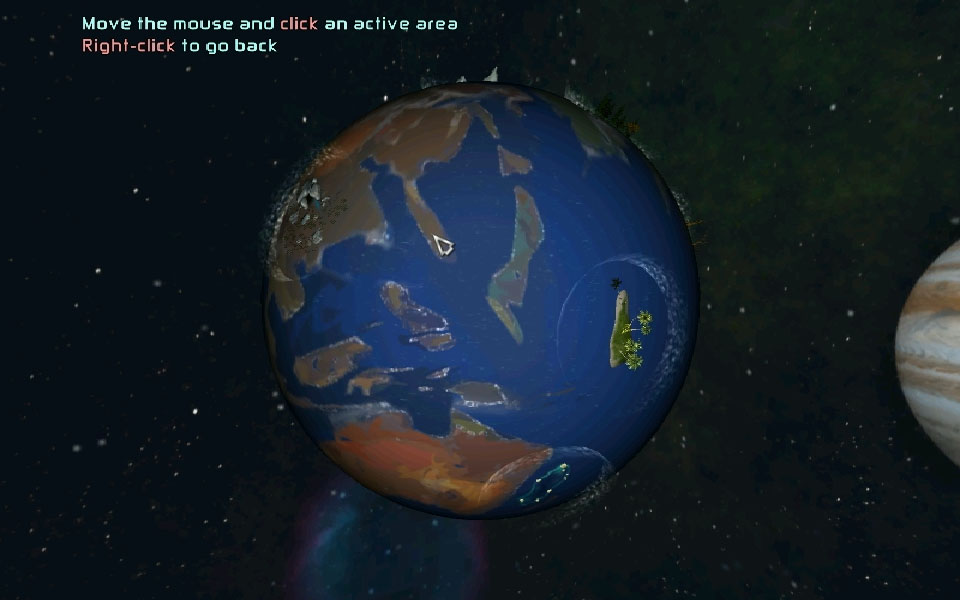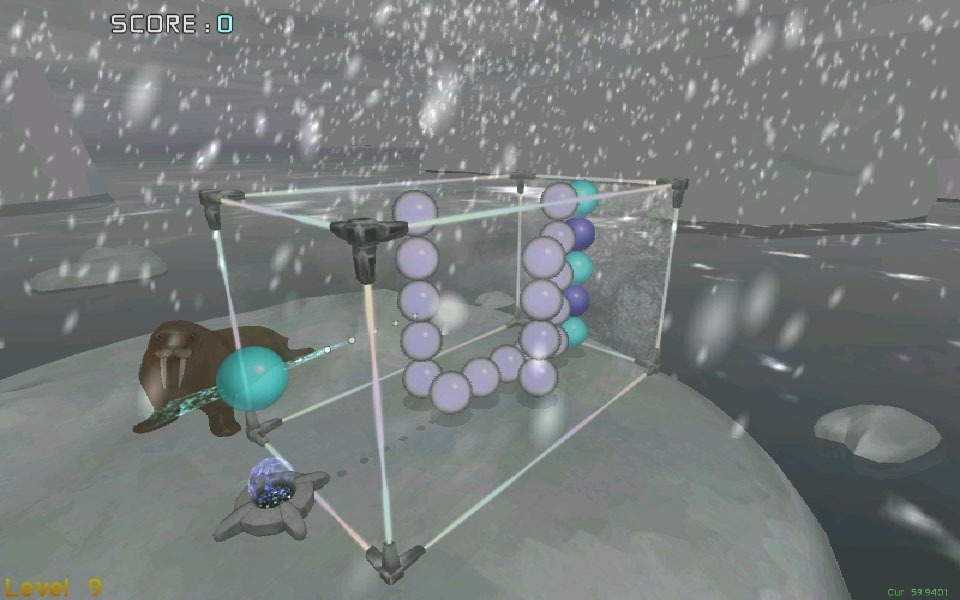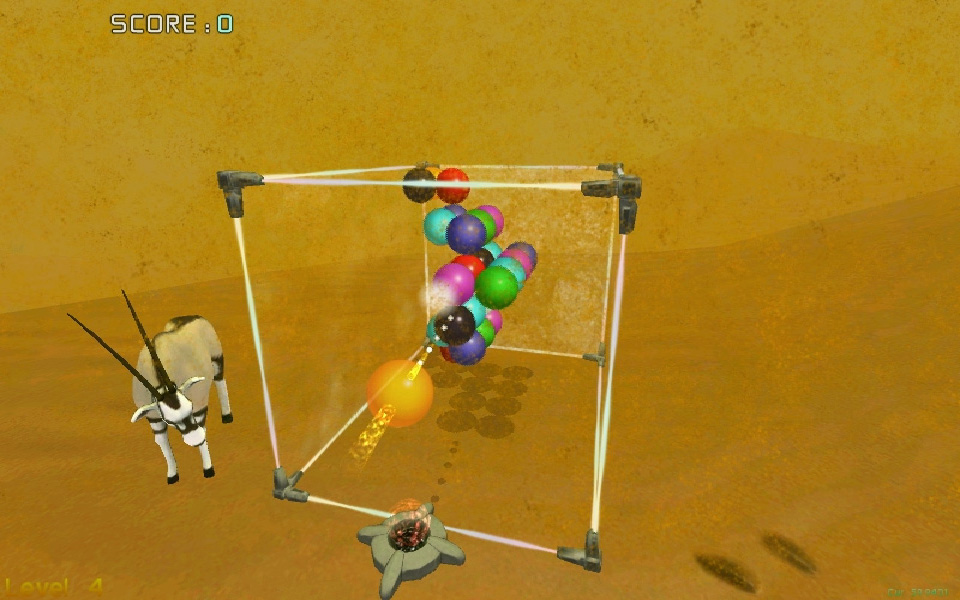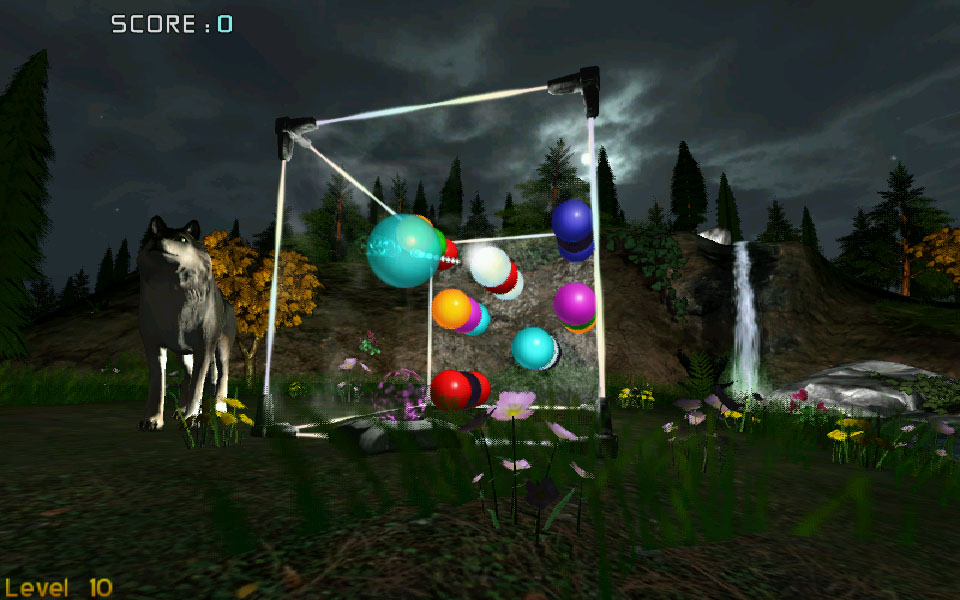 The rendering rate never fell below 30fps, occasionally reaching 60fps.
Note that the screenshots have been aspect-ratio corrected in Photoshop since the computer was connected to a 16:9 monitor and Kyball rendering automatically adjusts to true monitor aspect-ratio - in this case the render mode ratio was 800x600 = 4:3, so rendering had to be stretched-in to look correct.
One may argue that supporting hardware this old is simply futile, and partly this is correct! But since Kyball always had smartphones and tablets as a target platform, the transition to hardware this weak is only made all that smoother - made even smoother by using cross-platform C++ code and the OGRE graphics engine.
Of course new computers are not left aside; dragging the graphics-setting slider to the far right requires quite new hardware to run at a constant 60fps. At that setting, Kyball will run at the highest resolution the hardware will provide, i.e. theoritically up to 7680x4320x32bit and beyond.
If there are readers out there with computers as old as Win2000, 256MB RAM or as new as Win10, GeForce GTX 1080 and monitors with resolution higher than 1920x1200, we would be glad to provide free copies of the game to run tests and take screenshots. Get in touch.