tcw.mpforums.com - Visit our Website | multiplayerforums.com - Sign up Now!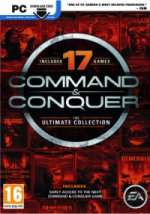 (click for preview)
Tiberium Crystal War Prize Month!
In the Tiberium Crystal War Prize Month everyone who is a registered member of our forums at Multiplayerforums.com is eligable to receive a Game Prize for playing on our server.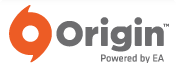 We have AN ORIGINAL COPY of the Ultimate Collection of Command and Conquer for the Origin platform.
The player ranked 1st will be awarded their original copy for Origin on the 1st of April 2015.
Rules of Engagement?
You cannot ever cheat on any of our servers
You cannot use advantage skins or models
You must be a registered member on our forums over here
You must have an Origin Account to receive the Prize
You at all times follow our server rules and guidelines.
Anything you *think* is inappropiate should not be done, if in doubt: Ask a moderator or admin
When?
Tomorrow Friday the 27th of February the ranks will be reset on the server. It will then collect player statistics during the month March.
The Winner?
The person with the most points and thus ranked first on our statistics will be the winner.
On or around Wednesday the 1st of April 2015 we will announce who is the winner.
Where can I lookup my stats?
Lookup your stats here!
It will be cleared and start a-fresh on Friday the 27th of February.
Thanks
Thanks people for reading this and maybe joining up a few times this month.
And good luck battling for the free original copy of the Ultimate Collection on the Origin platform.