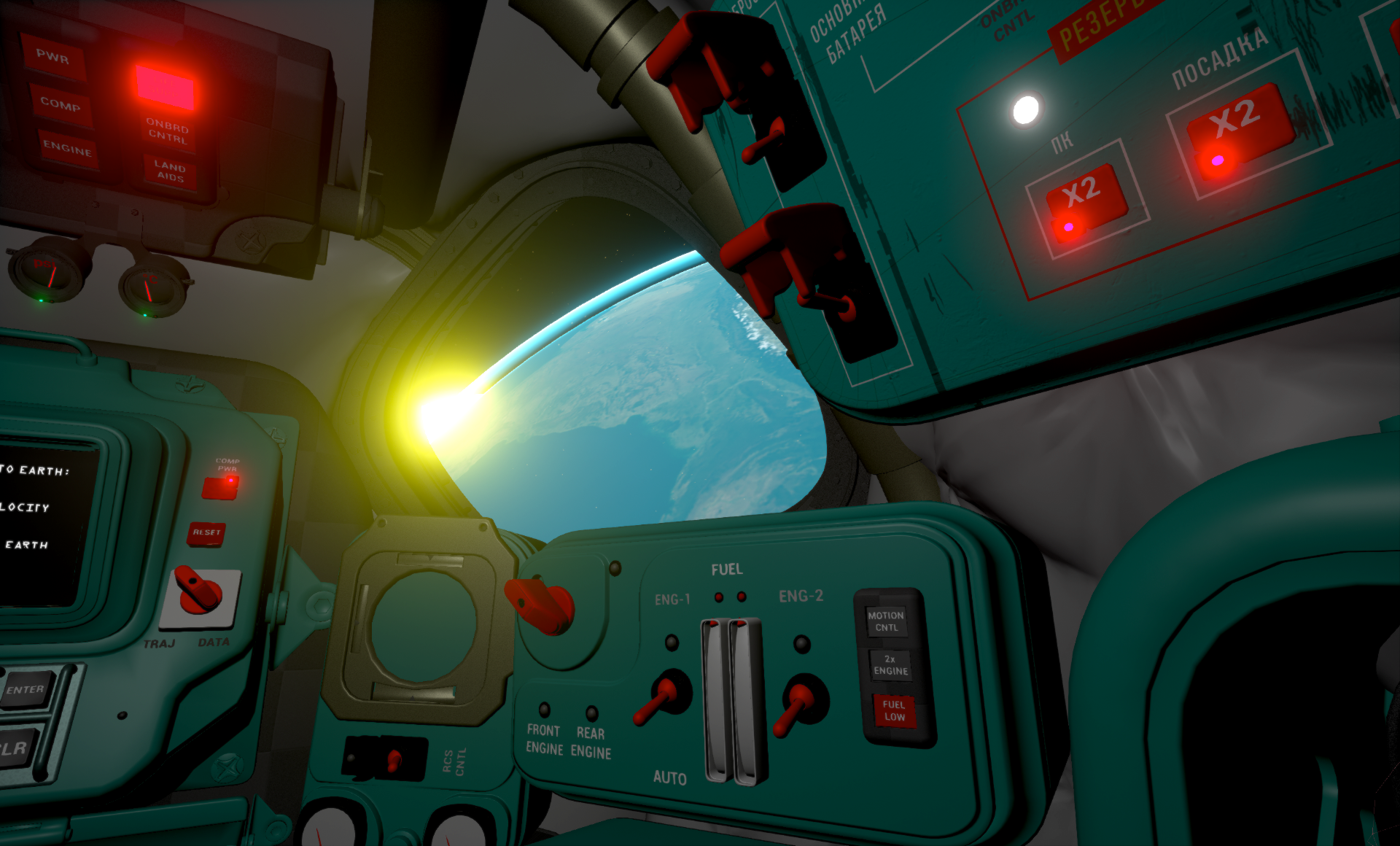 Ovid Works is going to space! Or should I say; we're returning from space. In our very own space capsule, named Zvezda ("Star" in Russian).
Interkosmos took shape when Carlos, our resident space-nerd / Kerbal expert, suggested that we make a space game. At first, we were like "yeah, right" - making a proper space game seemed like a truly gargantuan task. But together we were able to infuse our joint passion for space into a game that's both within our reach and fun to play. A space game set in the tiniest of space ships!
This is what we came up with: instead of flying across the Universe shooting space pirates and the likes (nothing wrong with that!) - you're in Earth's orbit, in a capsule heavily inspired by actual space technology, having to learn how to "astronaut" your way back home.
Roscosmos and NASA are in radio contact, and ready to help, but ultimately it's up to you to keep a calm head and figure out how to fly this thing. Or, what's probably more likely: panic, and discover first-hand why astronauts should go through years and years of training.
The idea seemed perfect for VR, so that's the route we decided to go with.
We've been working on Interkosmos for a few months now. So far everything has gone smoothly and we're really happy with how it's turning out. We hope it'll be a joy to play - and that the story will make you laugh out loud. It's stressful in a fun way, and most importantly it has us reconnecting with our childhood astronaut selves.
I hope you stay with us and enjoy Interkosmos when it's out later this year. Soon we'll have some cool stuff to share with you! Following us on twitter (@ovidworks) is a good way to keep in touch, or sign up for our newsletter for a notice when Interkosmos lands on Steam.
PS: the screenshot above is from an early development build and shows a work in progress.