As Why Am I Dead At Sea comes closer and closer to completion, the visuals have reached a point I feel is representative of the final product. The game's content is almost all filled out as well, so there are plenty of moments/events in the story that can be used to show what the game is about. As a result, I thought it was a good time to assemble a trailer and some screenshots and launch a Greenlight page!
If you want the game to be on Steam, please take a moment to visit the Greenlight page and vote on it accordingly. Every vote counts and your support means a lot to me!
Here's the trailer I used:
Some of the graphical updates the game has gotten include:
Adding shadows to all characters and objects (below is a before/after shot):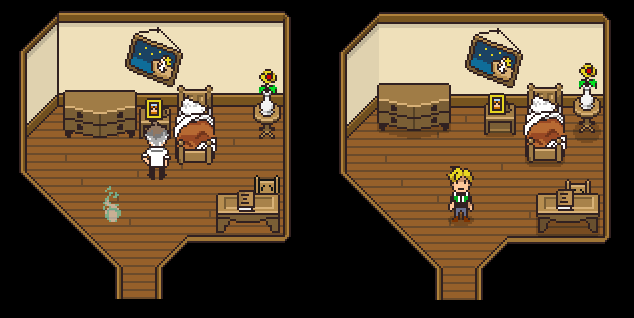 Parallax scrolling for the background behind the boat: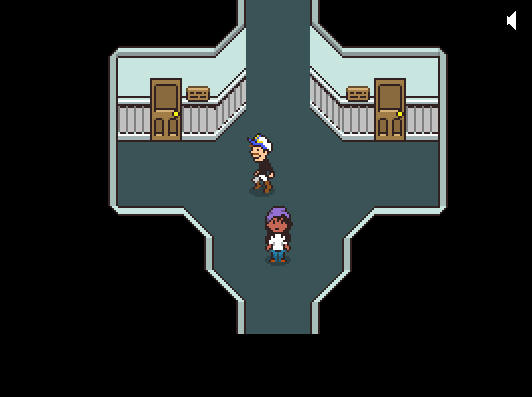 Animations for the water: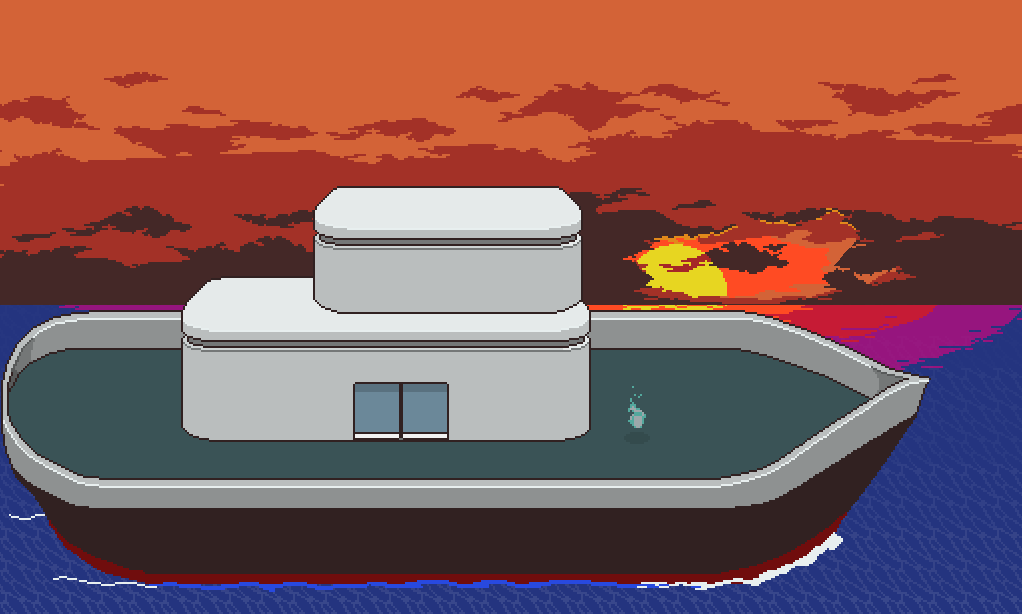 It's really exciting seeing the game's final parts fall into place. It won't be too long before the game is complete and I can add the finishing touches and little secrets to it!