Torque Game Engine Advanced is a pretty fine engine, but up until a few months ago, frame-rate was flying downhill. We couldn't explain it, 'something' was eating those precious frames! We toned down the shaders, disabled all normal maps in the engine game, and split apart brushes to ease the rendering. The engine was still suffering, it seems we've just pushed it over the edge.
Then it happened.
UDK finally emerged onto the scene, and immediately caught everyone's attention. We looked at TGEA, then back at UDK. The choice was clear.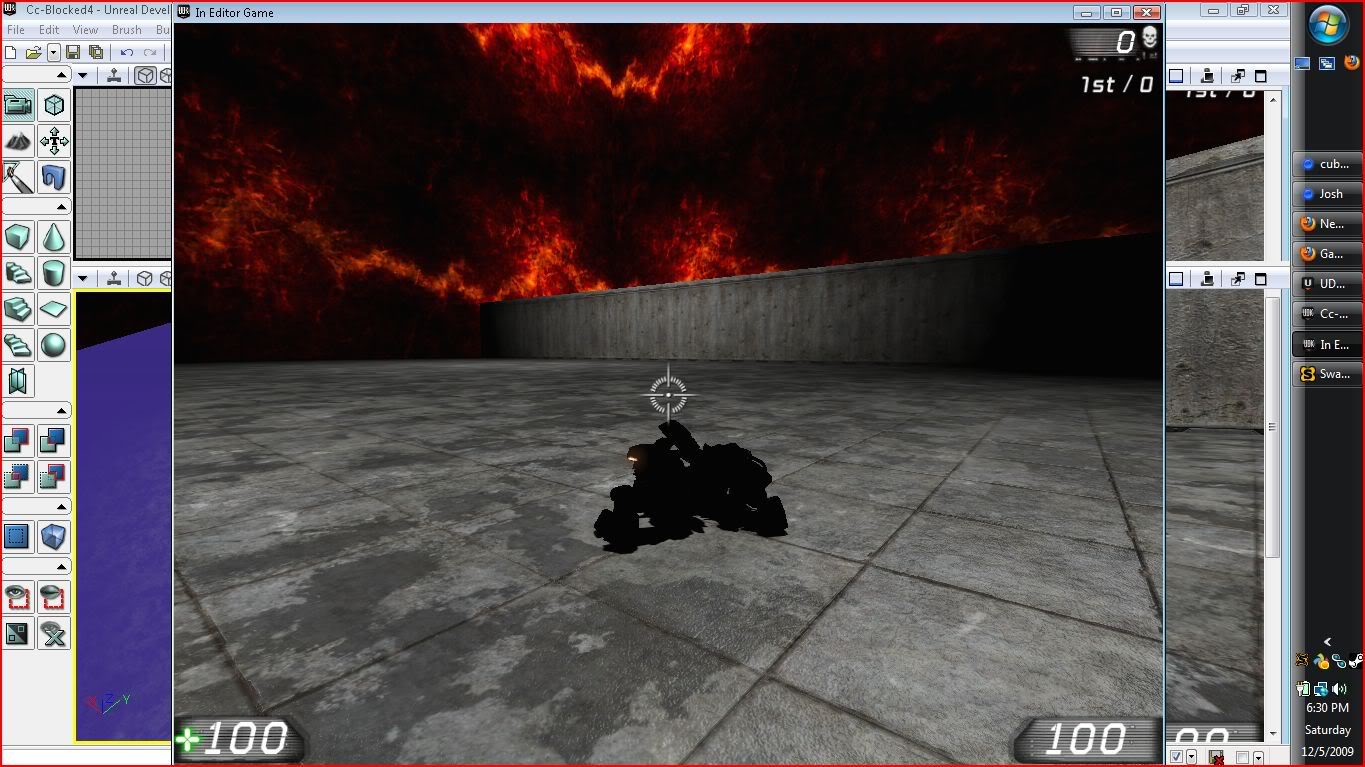 After running test and cooking a very small build, we soon ran into a large amount of problems. Suddenly the team become very contested.
No one was able to decide if we should finish the jump to UDK or go back to TGEA. Then somewhere along the lines, FoTacTix suggested Torque 3D.
None of us could argue with that! After-all, its a similar architecture and modernized graphics.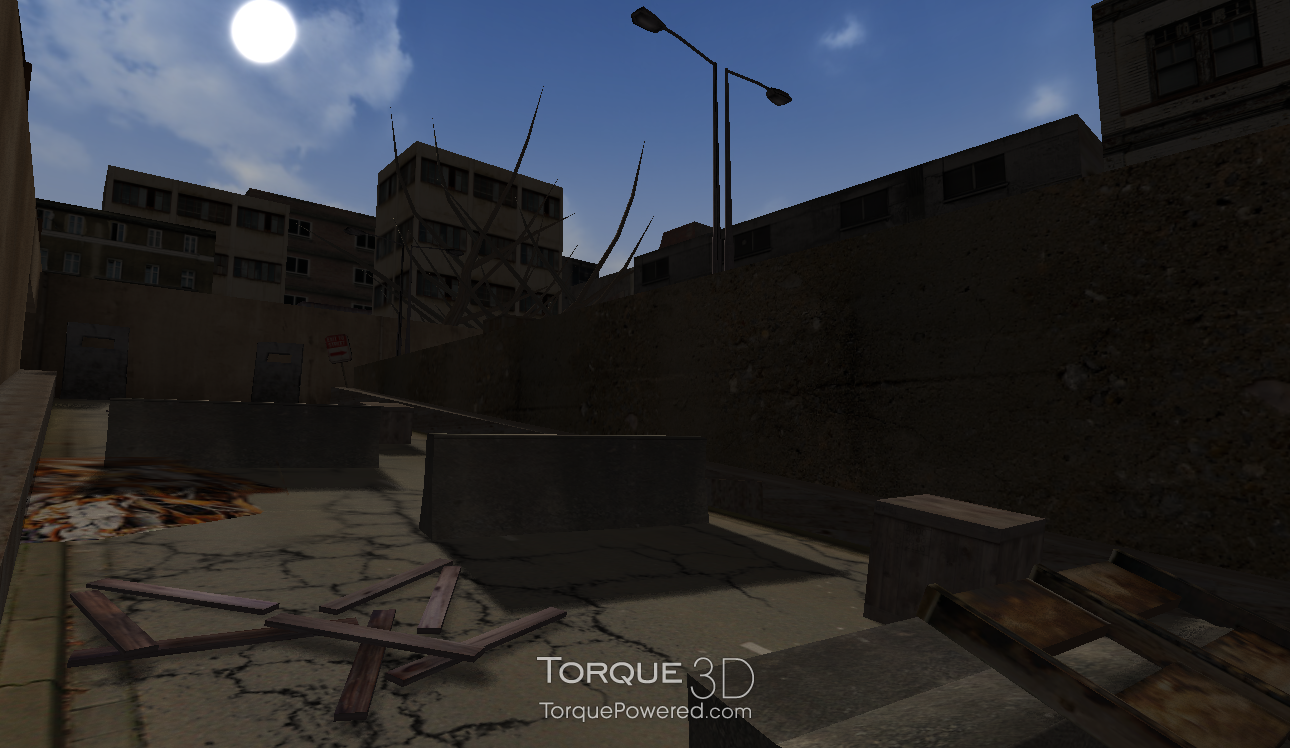 While even our example pictures are, in fact, quite miserable (They were made by a programmer after-all); we have great plans and a lot of re-structured ideas.
I'm sure not everyone would agree with another engine jump, as it causes many problems, and some would even say the UDK would have been a better move, but we're sticking with our decision and we hope we'll have some major updates soon.