Gladiators of the arena will take place in the year 211 A.D, when the roman empire had an emperor called Geta, sounds fictional, but if you check it, it is not, we found out in the middle of developement that the emperor ruling in those times was called Geta originally in the times we set it.
This is the map that it's going to be used for the purpose of traveling around different locations.
It is placed in northern italy near the alps.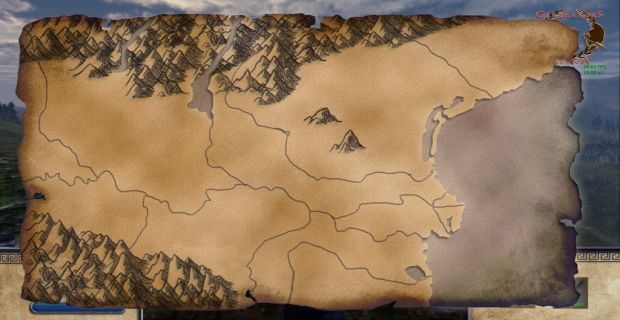 There will be 4 main different locations; Village, City street, Roman fort, Forest.
Example of village location.