Let us share with you the latest Banner with which we are promoting our game.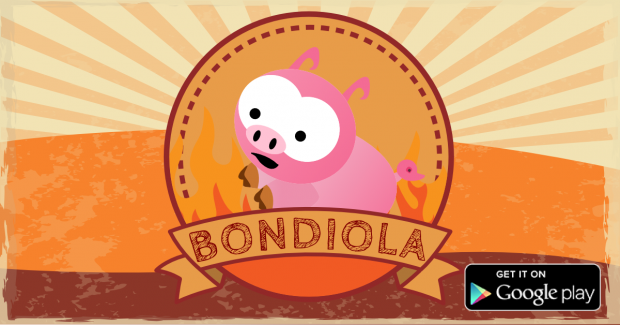 For the ones who don't know our work, Bondiola is an adventure where a little pig tries to escape from a processing machine in a meat factory. Other pigs are the obstacles to avoid, whom seem not to be sure what is going on inside the machine.
Burps, farts and lot of blood are part of the gameplay and make it quite attractive (or at least for us).
Now and again, we invite you all to download it, give it a try and help us on our adventurous trip of producing games. All the comments will be welcome.
Thanks!
And remember, a juicy steak is much better than a green salad ;)