New racing circuit and more:
Seven new Racing circuits were included in the game. Some those circuits are more suitable for vehicles focused on speed, while others are made for vehicles better equipped with weapons.
We also intend to add on these roads the potential pitfalls can be in the form of objects that were previously left there by former drivers.
This includes both passive objects such as debris and other abandoned relics will either be avoided or be destroyed, it is your choice.
But it also includes passive objects such more dangerous like mines or active objects such old turrets.
The placement of these objects will be random, which will return you to thoroughly analyze the terrain before you venture out.
We hope to get it in the next version or the next update, a lot of the work has already been done.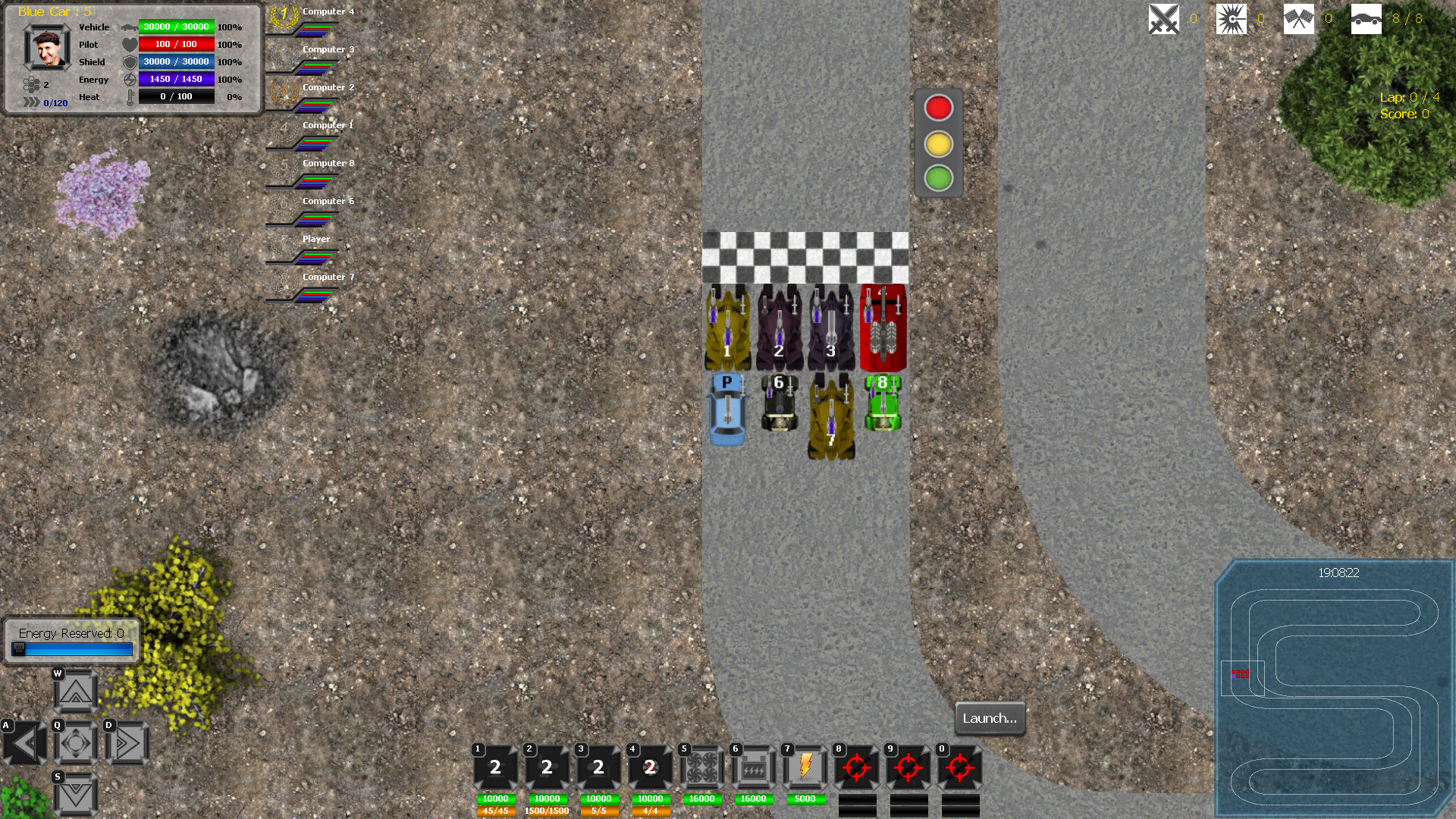 Avatar:
The possibility of avatars has been integrated in the game. They are working, for now from on an avatar panel .
But we have the opportunity that we will be able to add avatars by adding them in a specific folder in the game and avatars will be available automaticaly in your avatar list
For now, we have built 16 different avatars, available from the panel selection.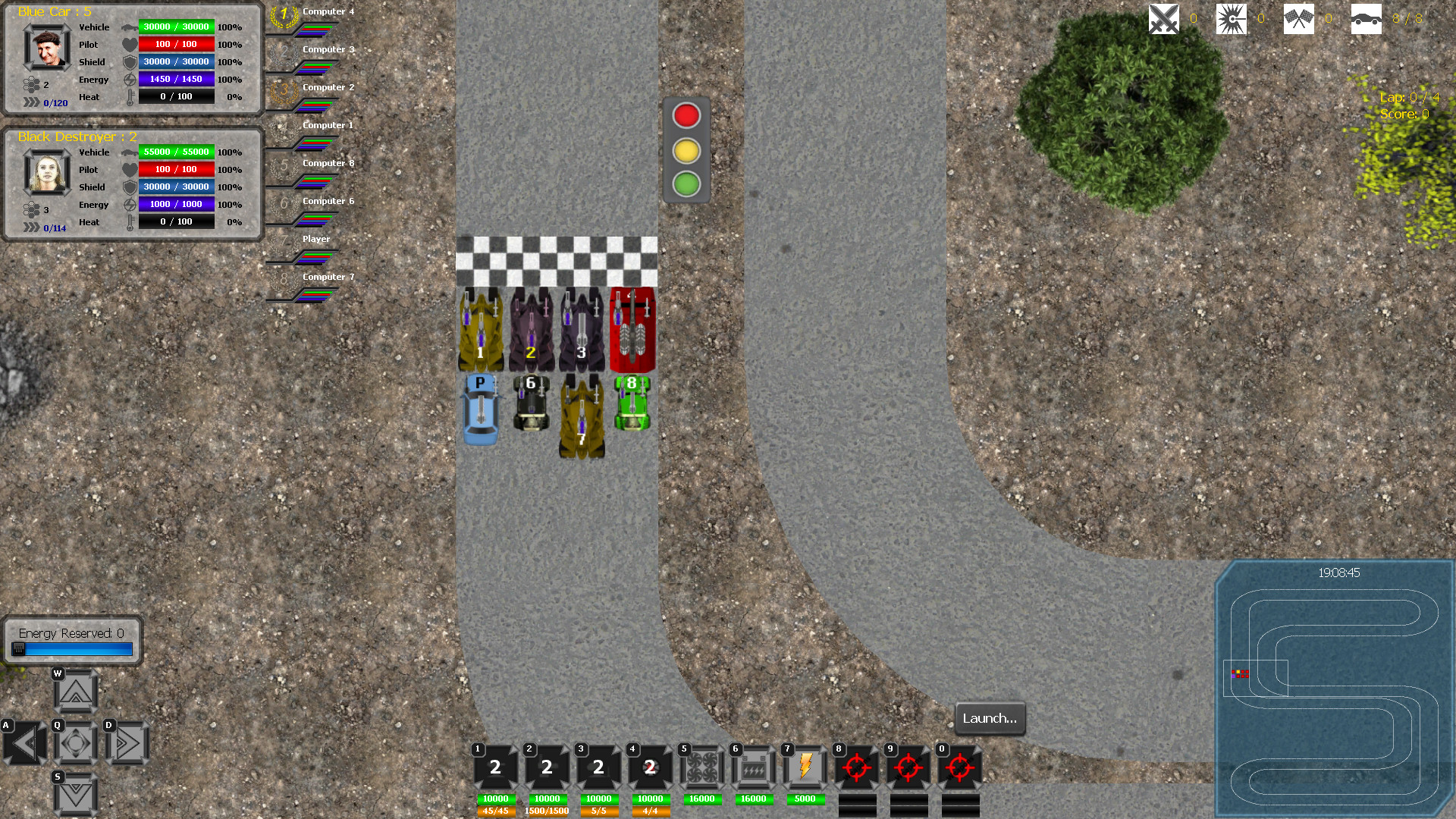 New Ammunition
New ammunition were built in the game.
Ionic ammunition:
Ionic ammunition effect only affects the vehicle shields causing substantial damage and significantly increase the latency before which that shield can start to regenerate.
In addition, in cases of a critical strike they can affect the equipment and temporarily disabling it.
Theft energy extortion ammunition :
This type of projectile can absorb the energy of a vehicle and transmit that energy to the vehicle that have firing, thereby fueling its batteries and thus preventing the opponent to use a energy weapons or
shields regenerator. If you are able to exhaust all these energy reserves then the opponents vehicle will be at your mercy.
It is very useful for large vehicles great energy consumers.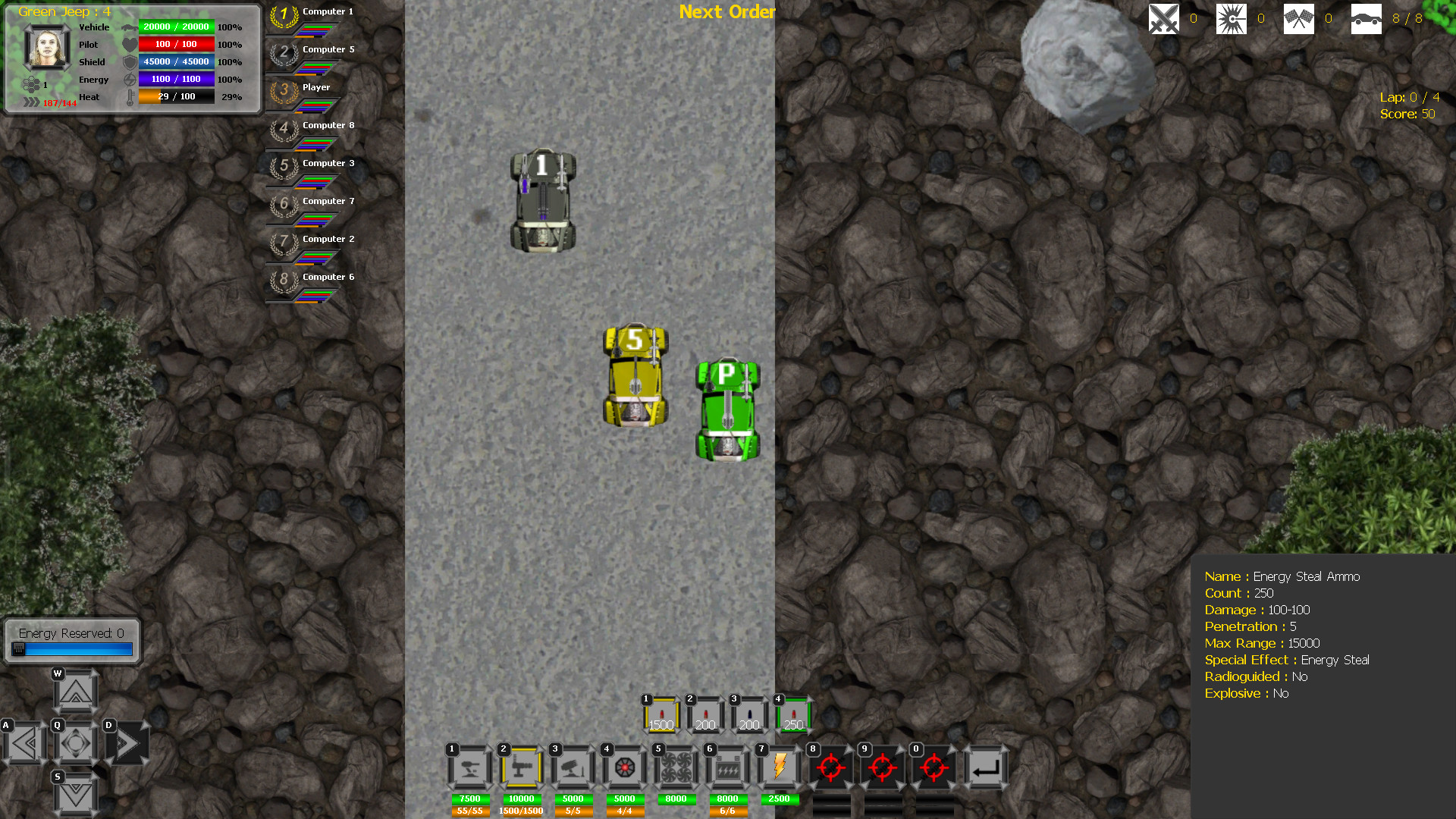 Three new kinds of effect on the ammunition is being integrated to enrich the possibilities of the game
Electrical effect ammunition
These ammunition only affects electrical systems in vehicles causing a power surge.
It may thus damage the generator, batteries and all the electrical equipment.
The vehicle shields partially protects against these electrical effects.
The amount of energy already present in the vehicle batteries and their maximum capacity also determines the damages suffered.
Thus, these vehicle that have low reserves diminish this surgedamage, while having a car with a maximum load increase . The same may well cause critical damage to the vehicle equipment, leaving you with that important element destroyed.
Acid ammunition
The ammunition with acid effect causes chemical damage to metal structures and other metal parts. it will bring structural rust over time.
Cleaners drones will also be able to change and cancel the damage over time when they will be used soon afterthe hit and correctly
Following this addition, other effects such as the effects of fire will also have to be modify to bring the structural damages over time.
Shock ammunition
The ammunition shock causes area damage, but in some cases can to temporarily stun the driver, preventing him togive new orders.
This effect will be limited on the number of consecutive driver is knockout, so avoid to keep knockout a pilot for too long. Thus making the game impossible for him to play
Some of the Super weapons can havethat effect in case of critical hit.