Critical System :
We added the critical effects with its critical list based weapons and ammunition table.
Opportunities and the chance to have a critical effect are pending on the weapon and ammunition.
Classical effects are an increase in, inflicted damages, but other special effects may be forced upon the enemy vehicle such as the Fireswarm, equipment neutralization.
There is a track display damages for weapons it will show the real damage points instead of their default mean values.
A critical hit :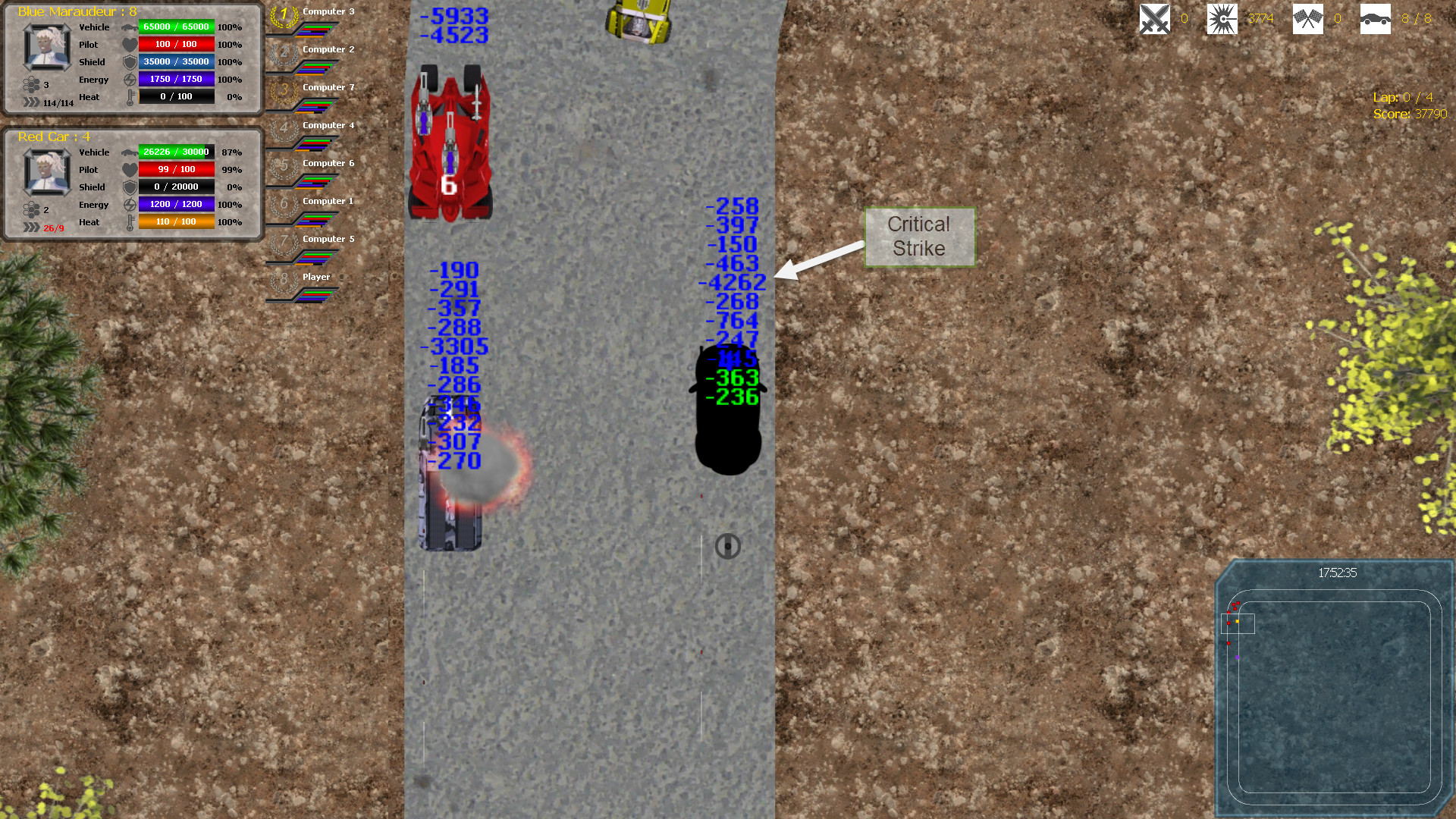 Ammunition : Heat
We added ammunition with the heat effects:with result of increasing the heat affecting the vehicle targeted.
That will depends on whether the ammunition got through his shield.
If there is critical effect, then the heat generated will be much more intense.
Thus the heat ammunition will prevent to allow the use of certain weapons, and also cause a vehicle deceleration .
Then it will force the affected vehicle to wait and cool down before it can start to move again and attack.
Burning Ammo for Gatling (Offensive Weapon) :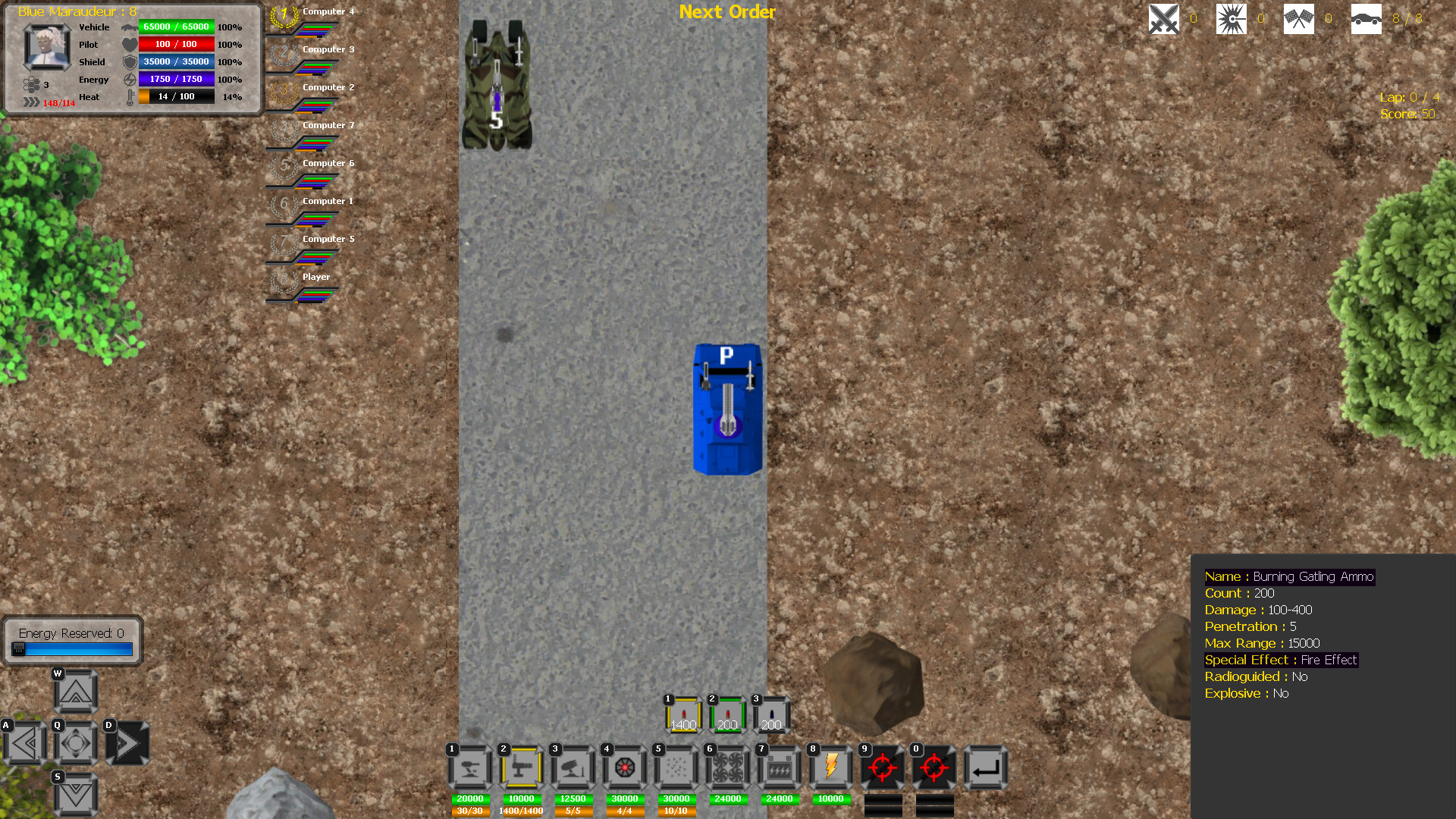 Fire Mine (Defensive Weapon) :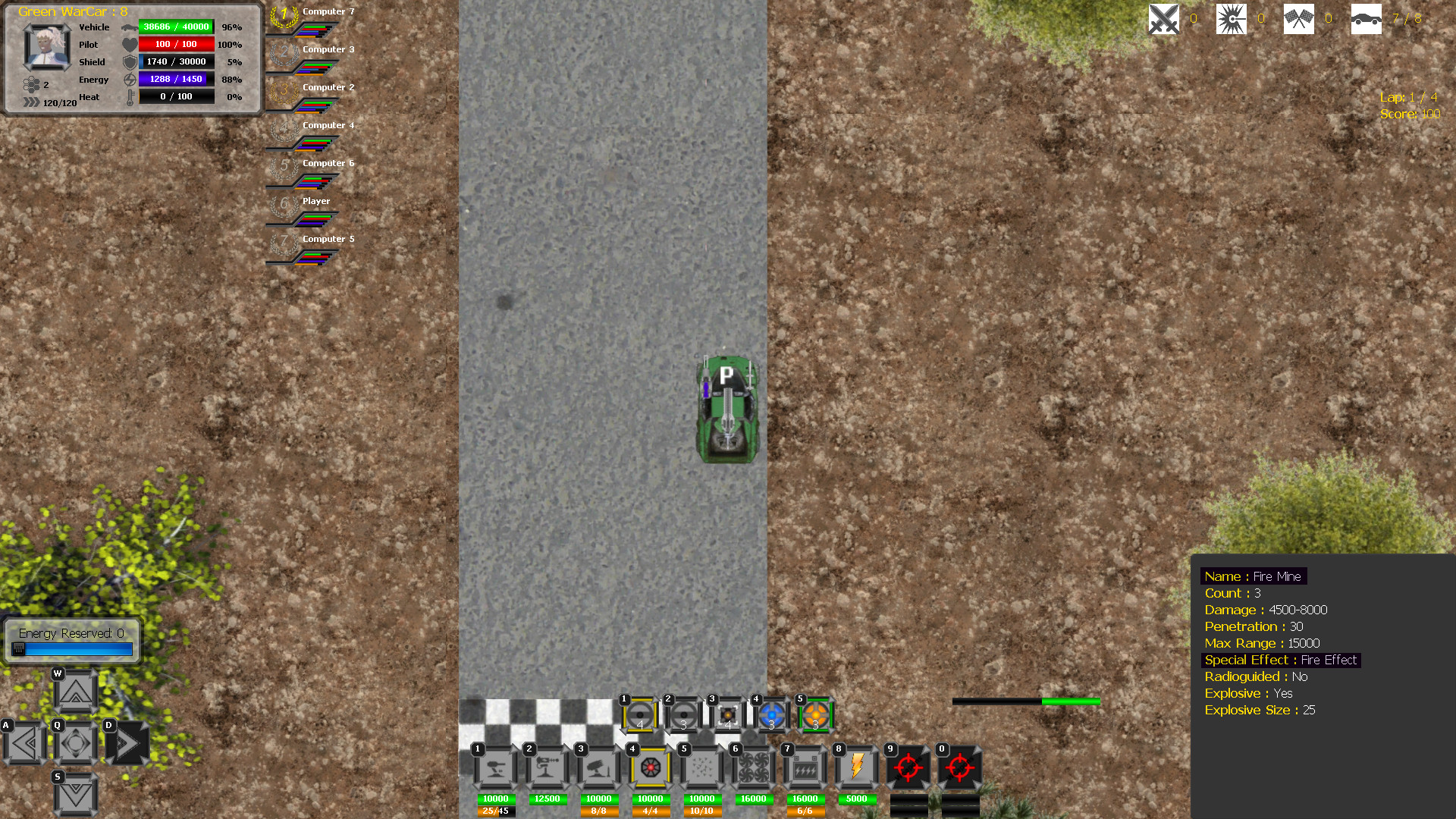 Ammunition : Freezing
We added ammunition with Freezing effects:
These amunitions reduce the heat of the vehicle. As soon as the vehicle reaches the zero level, the vehicle is sentenced to a significant speed penalty.
Ice Ammo (Offensive Weapon) :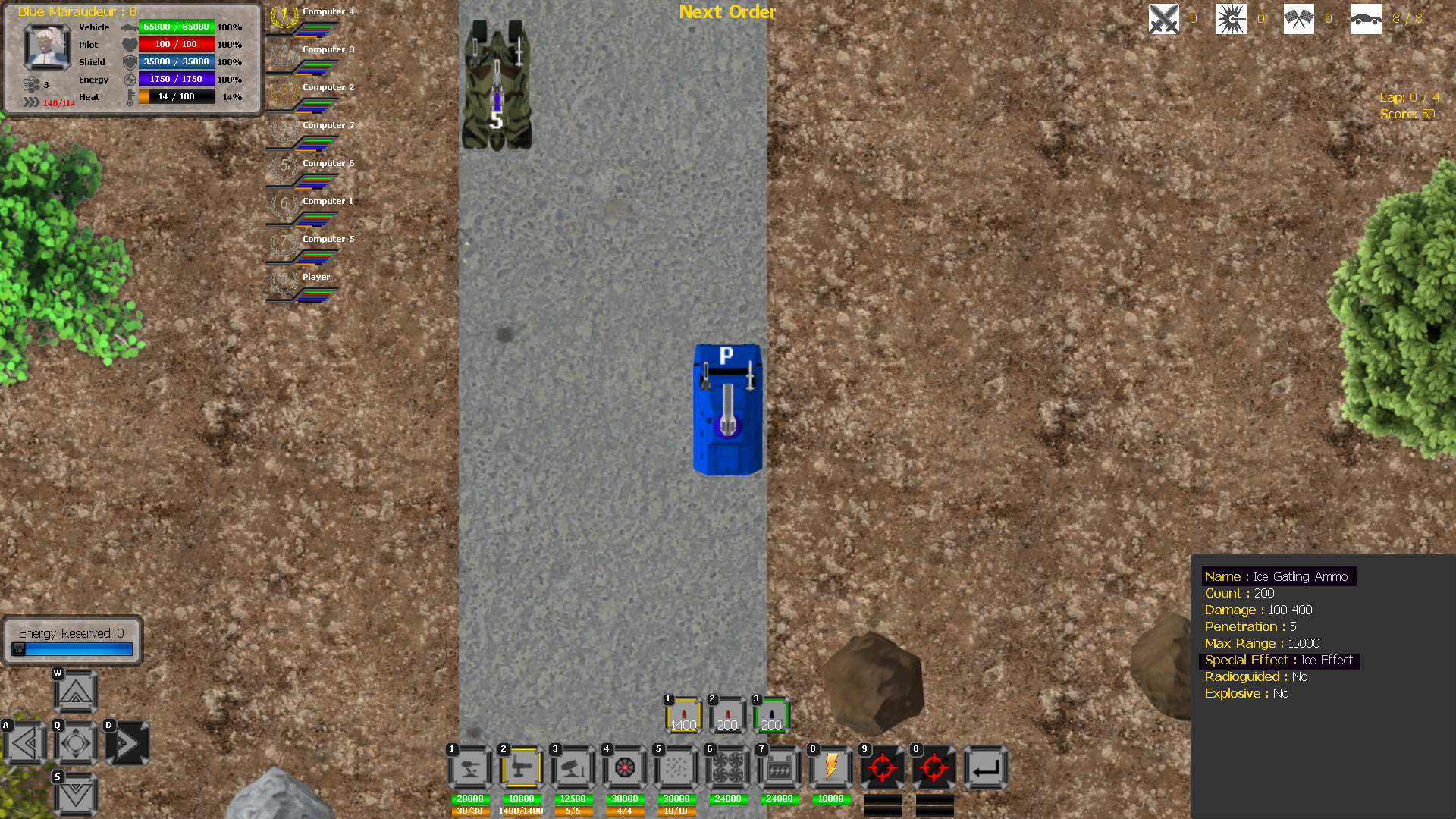 Ice Mine (Defensive Weapon) :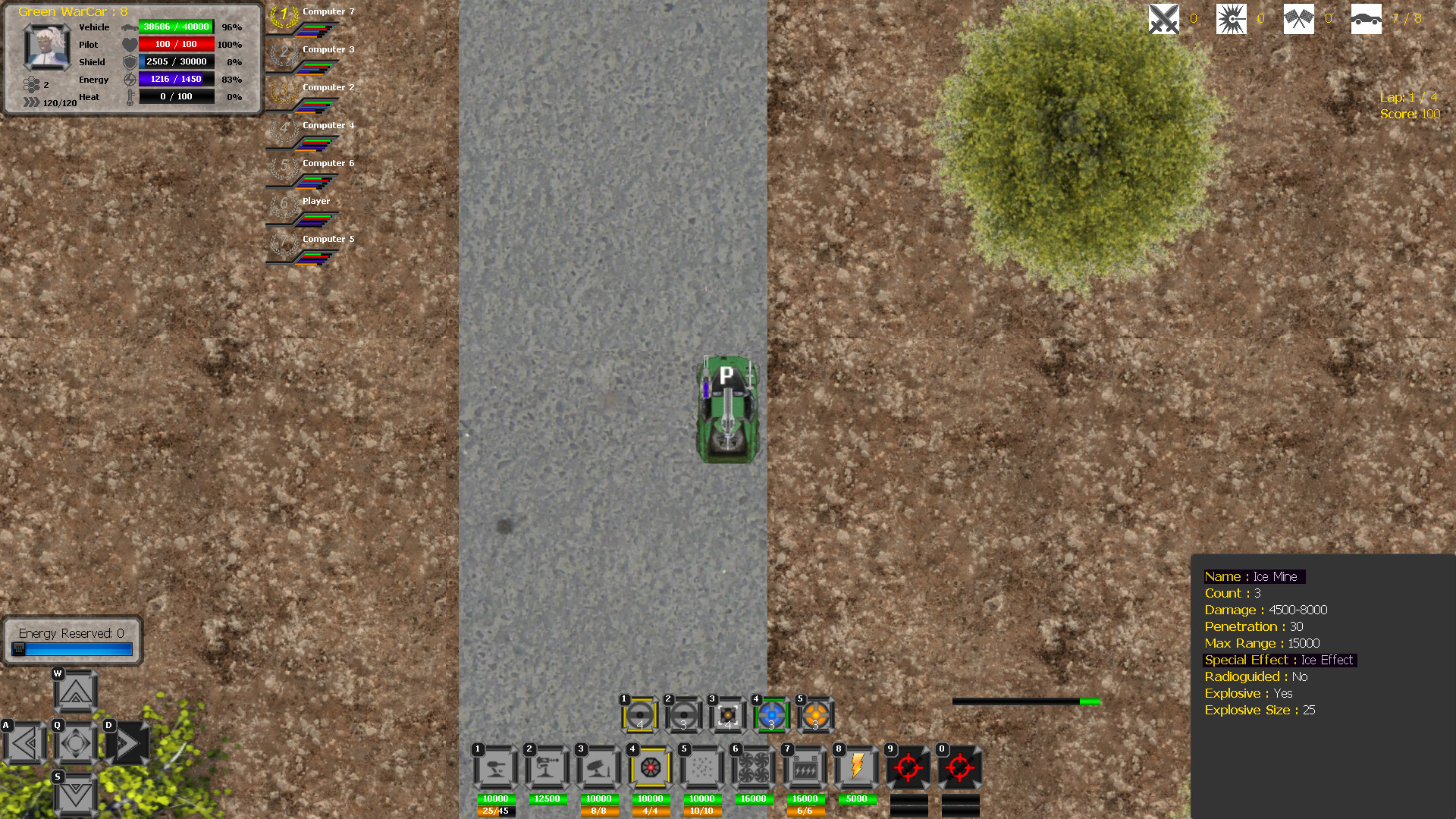 Effect in game :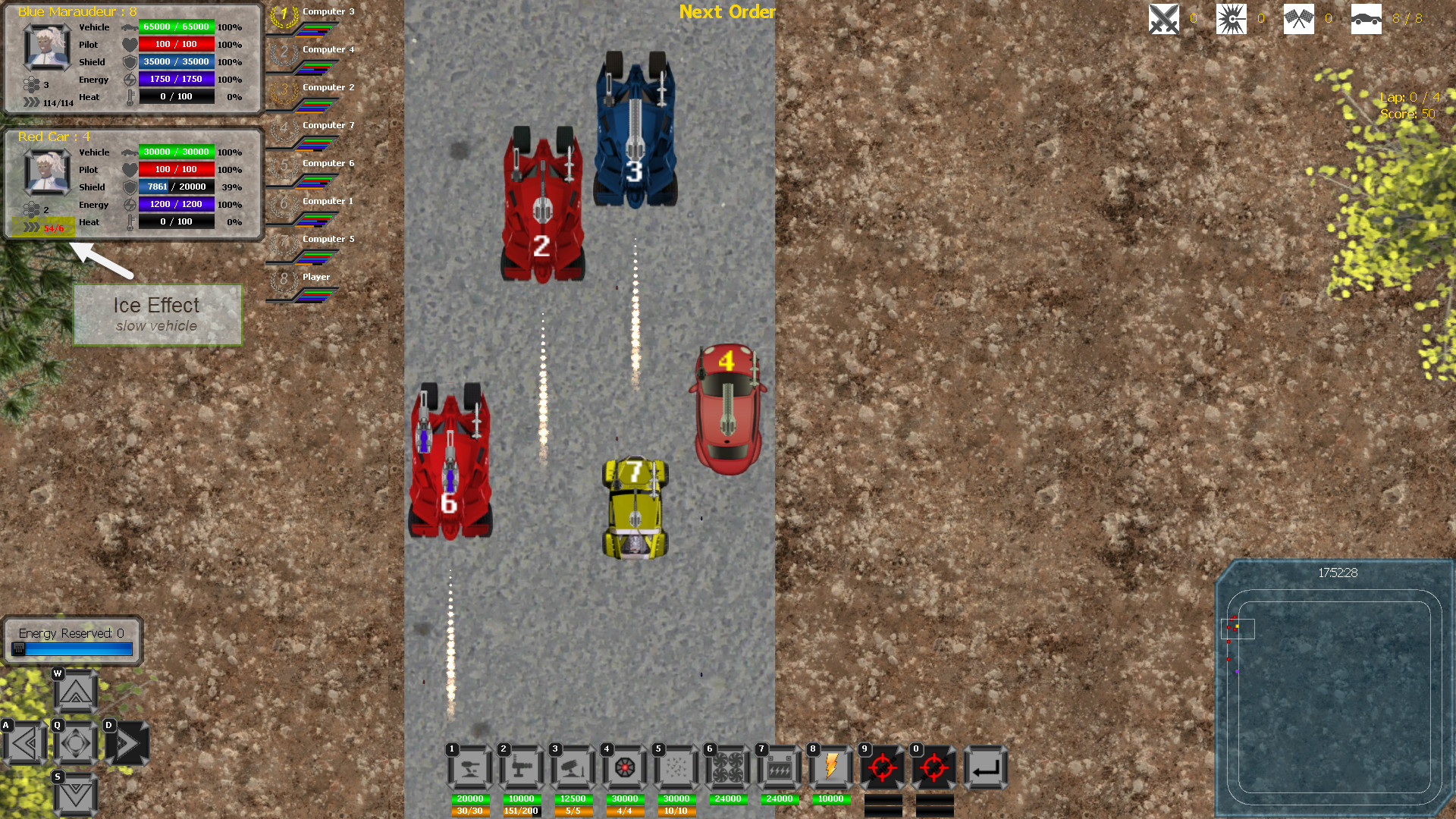 Slowdown ammunition :
We added ammunition with a slowingdown effects by magnetism.
These munitions will reduce the maximum speed of the vehicle instantly. The effect gradually fades away.
This effect will very little impact the shield of the vehicle.
Magnetic Missile :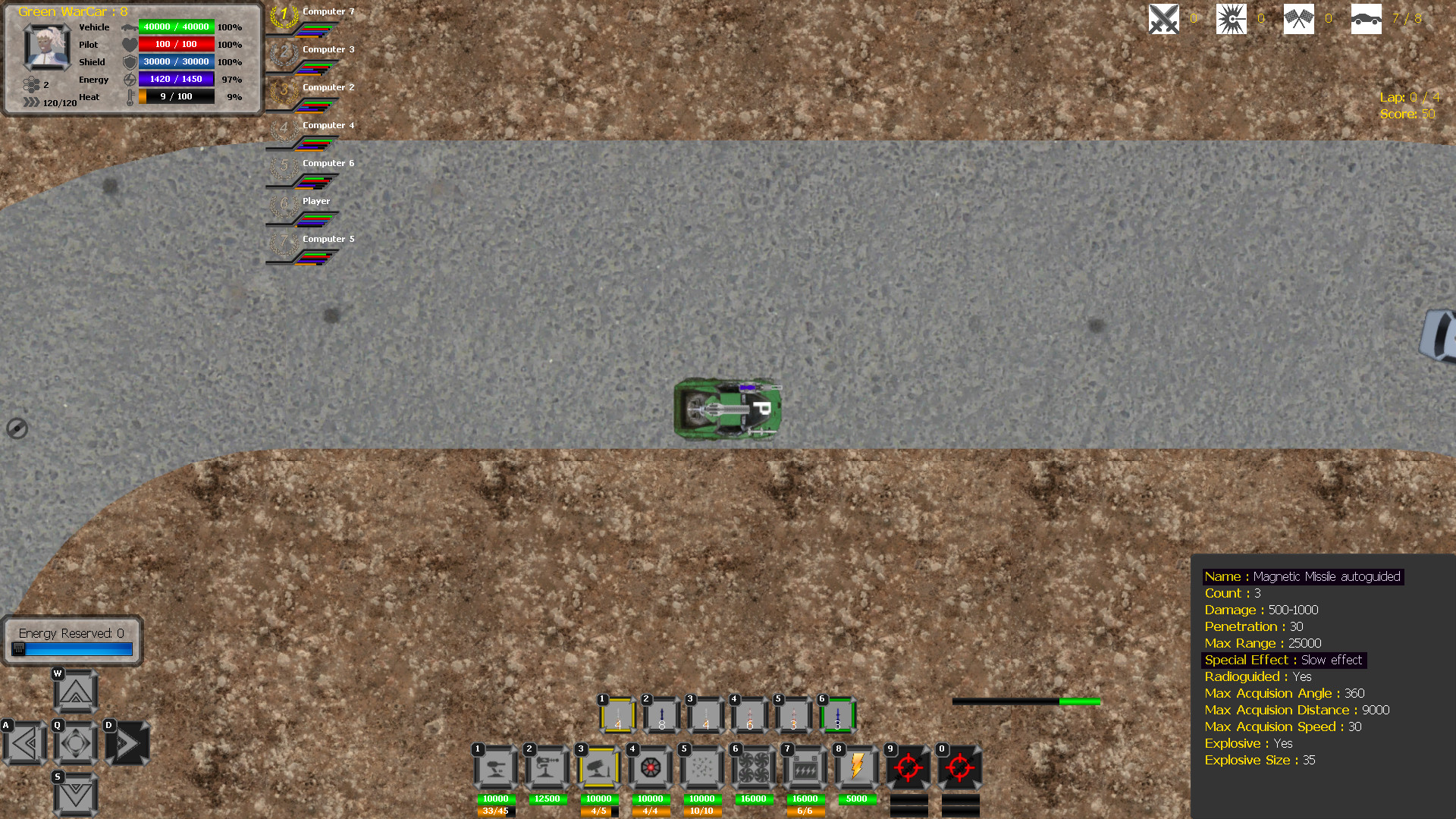 and bugfix.