Greetings Star Commanders!
We are currently hard at work on our next release for Star Command Galaxies. Our focus this month is on exploration, discovery, interacting with other Captains and missions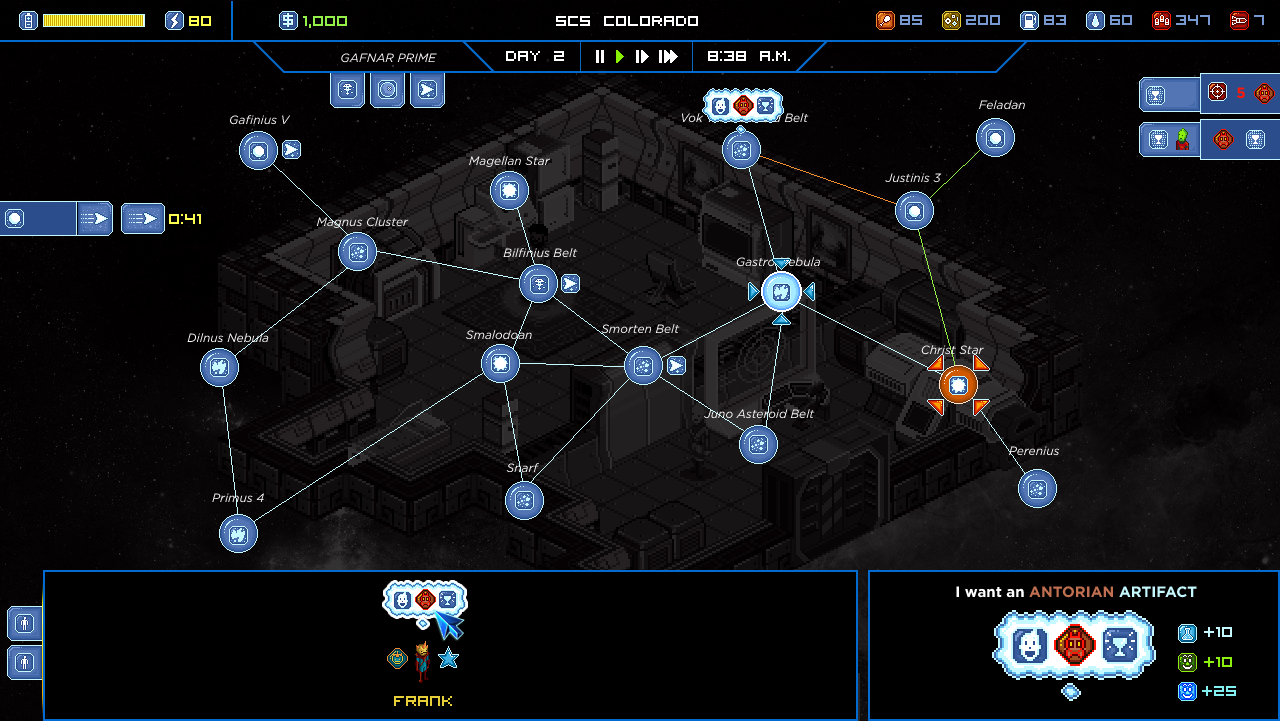 Where do you want to go today?
The first big addition will be our dynamic nav map. Every game will feature a new, randomly generated set of nav points for you to explore. Each of these landmarks will have their own strategies and goals - planets can be explored; asteroid belts present tactical challenges; nebulas will disable ship systems; black holes can destroy your ship; starbases will give you a hub for trade and missions. The goal is it to continue to add and polish landmarks in future updates.
The nav also features dynamic, real ships. Each of these ships continue to exist in the galaxy. They have their own goals and crews. If you attack one ship and they escape, you can pursue them and they will still be damaged. As further builds come out the capabilities, goals and tactics of enemy ships will continue to expand.
Speaking of ship tactics, you will also see an improvement in enemy behavior. Now enemies will work at consoles and their ship systems will be functioning (or not) as a result. Enemies will also repair and defend their ship in smart groups as well as repair their vessel from damage. Finally, enemies will be 1:1 during invasions and have specific goals. No more never ending spawns of aliens.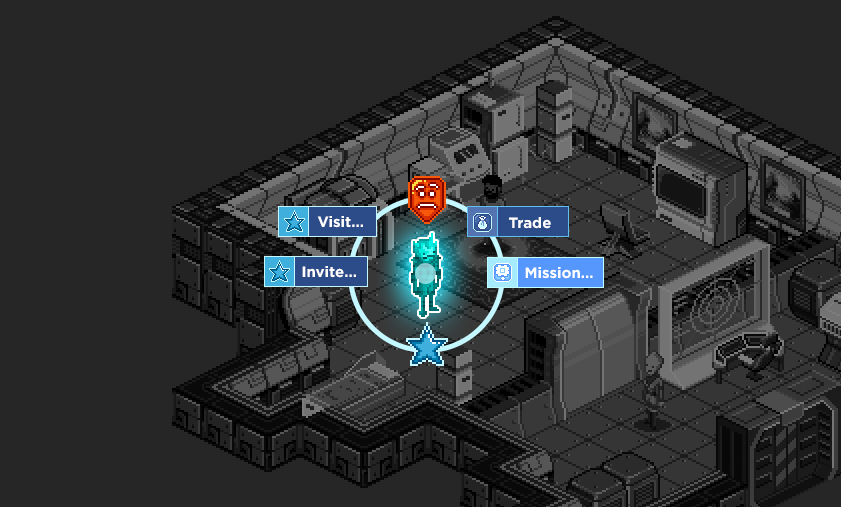 Let's talk it out.
The next major addition are conversations. We have introduced a Sims style, radial menu to the crew. You can now tell jokes, talk about politics, engage in trade, hire crew members, take missions and interact with the world around you. Right now things like jokes won't do much besides improve (or offend) another character, but in future builds personalities will play a big role in conversations. During diplomatic missions one of your goals will be to match up similar personalities and impress Captains and their crew with your knowledge of their culture. Or you can just buy them off.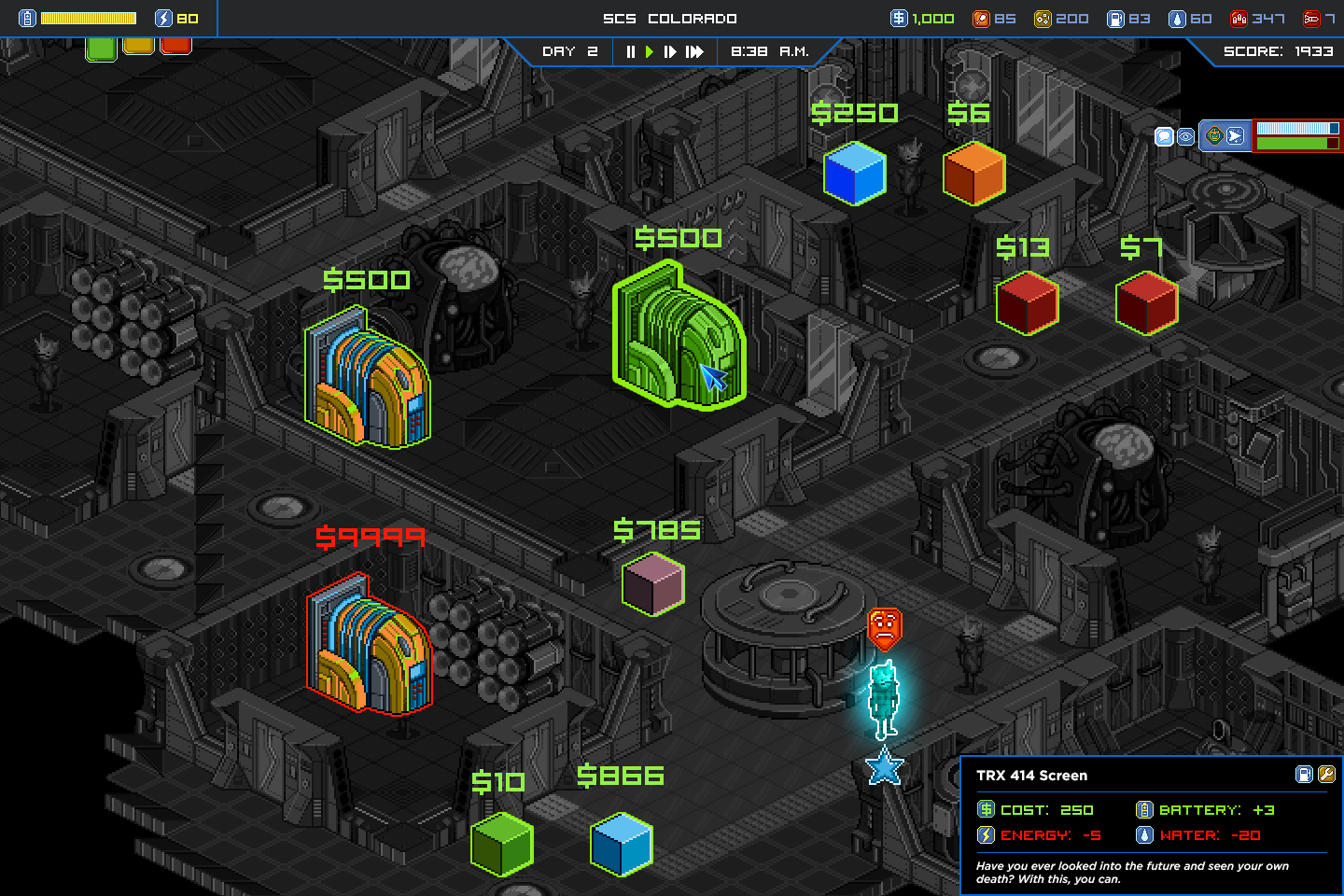 Welcome to Glooogon's House of Used Crap
Trade is our third major feature for this build, giving you the ability to begin acquire goods from vendors around the universe. You will now have to make choices about the type of ship you want - from generators, shields, weapons, nav consoles - the choice is yours.
Finally, we will be introducing missions. Missions will give players important, broad reaching goals to accomplish across the galaxy. Things like: delivering pizzas, collecting garbage and negotiating trade agreements between to vast empires. Accomplishing missions will improve relations with other Captains and, in turn, with their factions. Failing at missions will hurt your standing and broad reaching repercussions.
There are numerous other bug fixes, improvements and other surprises for you to discover.
You can expect Alpha 4 late next week!
Cheers,
Warballoon