- Achievements!
If Steam client is running achievements are being saved both to Steam and locally. Otherwise achievements are saved only locally (and won't disappear when the game is updated). There are 50 achievements. I tried to make some of them more interesting, so they can be used as some kind of mission goals.
You need to start a new game to be able to get achievements. Also achievement don't work with 'Free build' option turned on.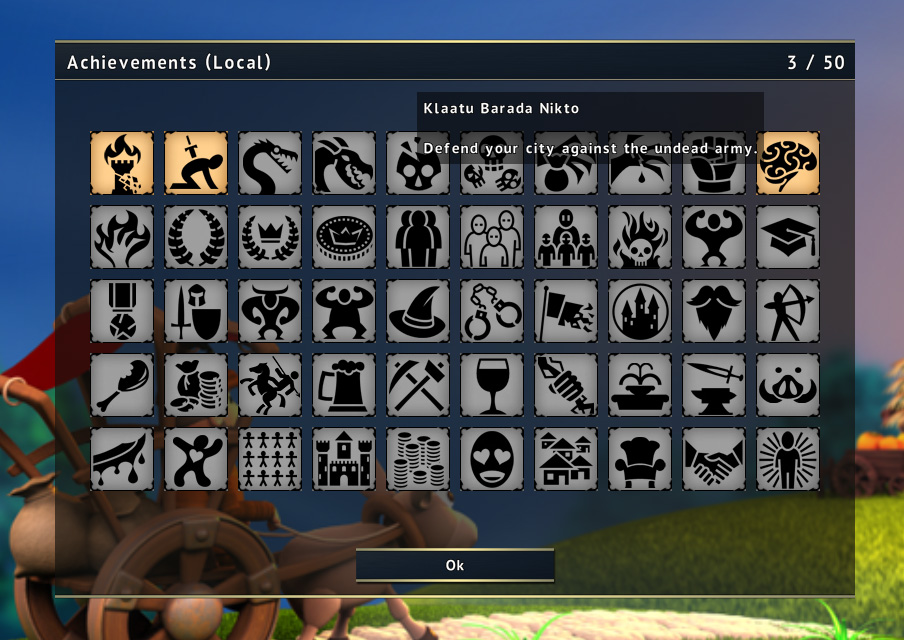 - New houses!
Each housing level now has several variations, plus some of the houses look much better that before.
(Click to enlarge)
- Quite a few fixes and tweaks (thanks to everyone for the reports!), including:
- Steam overlay should now work properly.
- Shift + click on 'Shutdown' button shuts all buildings of the same type down. Same works for starting buildings up.
- Neutral and hostile structures removed from tutorial (except graveyard) just in case.
- Also I added German symbols for the upcoming German localization. My sister (who's basically German) is helping me to translate the game.
- Spanish localization is in progress. Big thanks to Joaquin from simcitycoon.com (Check his website there's info on Hearthlands and other cool games)!
- Savegames from 0.6.5 should work with 0.7.0.
Contact us at info@hearthlands.com.
Follow us on Twitter.
Like Hearthlands on Facebook.
Subscribe to our YouTube channel.
Become our watcher on Indie DB.
Get the game on Steam.
Stay tuned and see you soon!