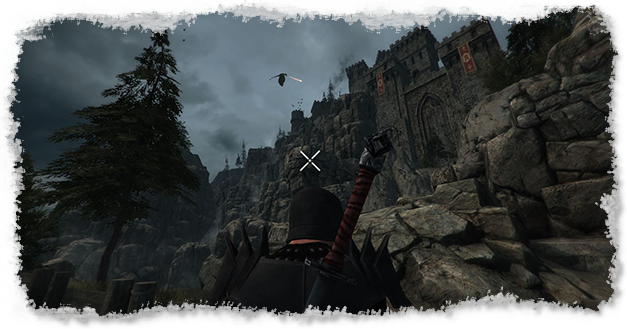 What to expect on launch day.
Alpha phase 2 is less than two months away 12/20/2014 and quite a few questions are starting to arise about the release. So I wanted to take a few minutes and help clarify what you should expect on launch day.
What is alpha phase 2?
Alpha Phase 2 is our current version of the game, made available to the limited public. Earlier this year we started porting our original code over to a new (better) engine, which has dramatically boosted our development process.
Have I been chosen and how do I access the alpha?
If you're receiving this newsletter you will have alpha access. A week before launch, another newsletter will be sent out with download instructions. Please be aware, that if you fail to access the alpha within a month of release your access will be revoked!
How do I manage my account?
If you haven't already, please visit the following link: (Realmzero.com) and ensure your account information is valid and up to date.
Where do we download the game client?
The installer is relatively small in size under 20MB and is supported on both Windows & Mac OSX. The client patcher will download roughly 800MB worth of client files before you will be able to play. This is the primary reason we are releasing details a week beforehand to help eliminate some of the network load on launch day.
Will there be voice communication available?
On launch day, Ventrilo information will be provided through the Announcements section within the client patcher. We encourage everyone to join us for a live alpha stream and Q&A with the developer (Hank Newman), I'll do my best to answer any questions you may have about the game and it's future.
Network Load & Queue System
Since starting this project almost two years ago, we've gained quite a bit of attention for an indie game. Currently we have over 1000 registered alpha users and are fairly certain we cannot currently maintain that type of network load. So in efforts to prevent a network bottleneck and outrageous ping times, we've implemented server queues. The server queue is dynamic and can be modified at a moments notice, so we will start off slow and gradually increase the number based on performance.
Actual Gameplay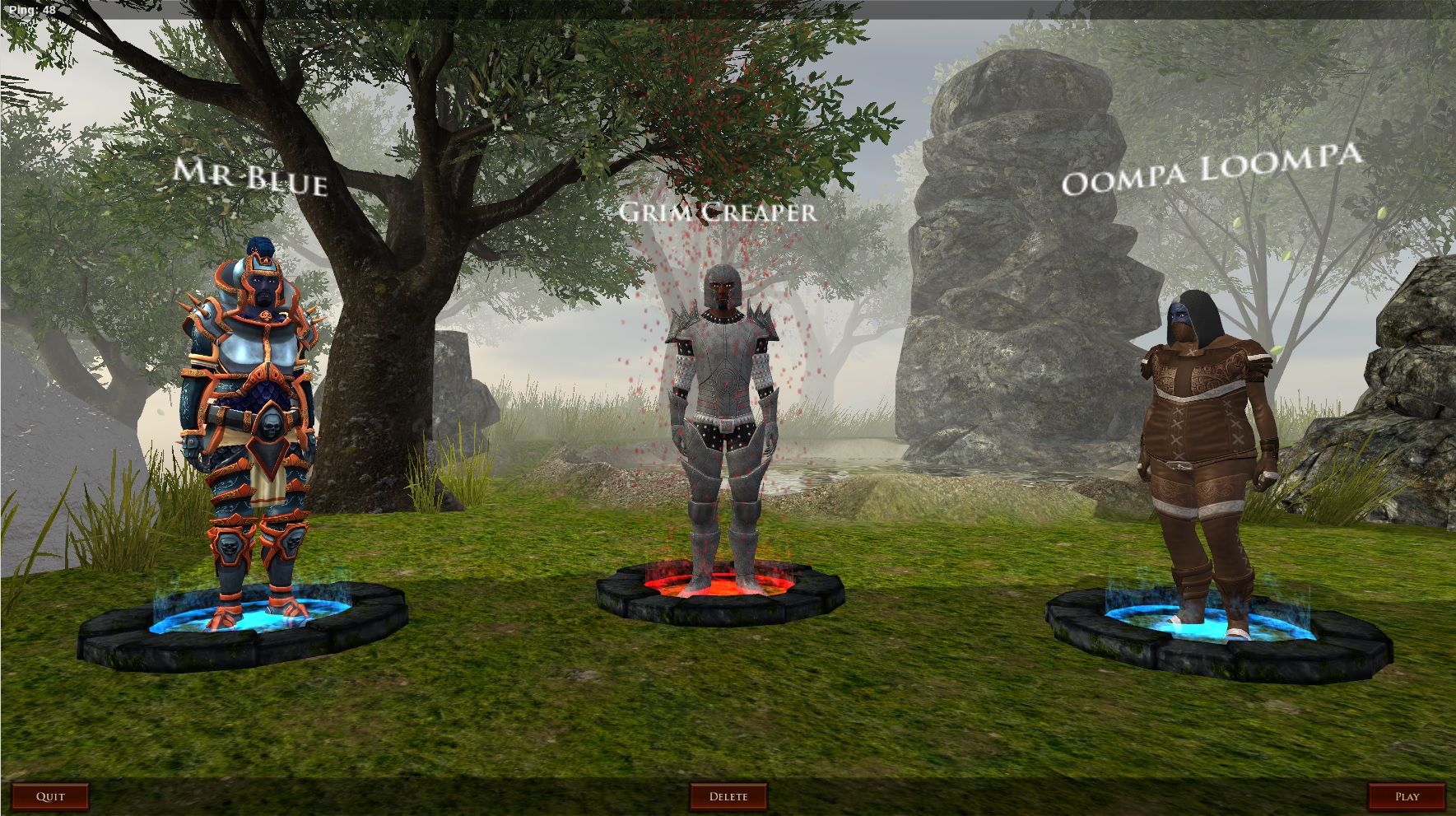 You will have the ability to log in and create up to a maximum of 3 characters. Currently we only have one supported race (human), but have plans for additional races in the future. Once your character has been created you may then enter the realm, were you will experience our alpha area(s). These areas are designed to push the boundaries and evaluate difference systems we have implemented. You will notice the entrance to these zones designated by portals, which will take you to various shared instanced environment. In each zone you will be able to communicate freely with other players via chat and overhead communications.
We are pushing very hard to implement combat basics and enhanced player movement. There is currently over 500 animations that are in our queue for implementation for actions such as: combat, emotes, exploration, various weapon types, etc. We also plan to have a fully functional inventory, bank and equipment system working by the alpha launch. This system will allow you to trade, drop, destroy and store items in your secured bank.
Frequent Updates!
We are striving to keep our community and game updated on a regular basis. You can expect an update every one to two weeks, with a online code revision every few months. During this time we invite everyone to join us again via Ventrilo for live stream and QA events.
For those who don't know, I started this project myself a few years ago and have remained the primary and only developer on the project. In a perfect world, I'd have 60+ hours a week to devote to this project. However I do have a full-time job, which limits my involvement to this project to roughly 15-20 hours per week. I achieved all of this by waking up 3-4 hours before work and acquiring some extra time on the weekends.
Starting next year early Q1, I will be attempting a KickStarter campaign.
If you enjoy this game and would like to see this game blossom into something great. Please continue to follow my progress and entertain the radical idea that a single person, one developer has gotten this far in a limited amount of time.
Quality Assurance Team!
One of our long time members (Chaz Hottinger), has begin putting together a QA team to help identify and properly document bugs and recommended features. If you would be interested in becoming apart of this team and helping make Realm Zero something great, please visit the following link for more information. Link: QA Team Information
Help promote us!
We've started a campaign on Epocu, which is a social media promoting service.
Simply visit the following link: (Epocu.com) and support us either by Facebook or Twitter.