Hello and welcome to the first update in nearly four months (I know it way to long to go without news - I'm sorry I will try my best to make sure that this is the longest period of time.) Some major things have happened! (Please keep in mind all images shown WIP)
The first thing which has changed is the entire code of the game; it's now now 10 times smaller than it once was which makes it much more manageable; I have also made it easier for me to handle assets to the game by having a automated system load it all tidy it up.
Smithing has also be recoded (as mentioned above) and since has a lot less bugs in. This has also allowed for a bug free (as far as I know) version of it which is a lot more uniformed version which should be a lot easier to navigate. It will also have rotating images of the object in the preview window and lots of other features which I hope will make it look good and improve it's user friendliness.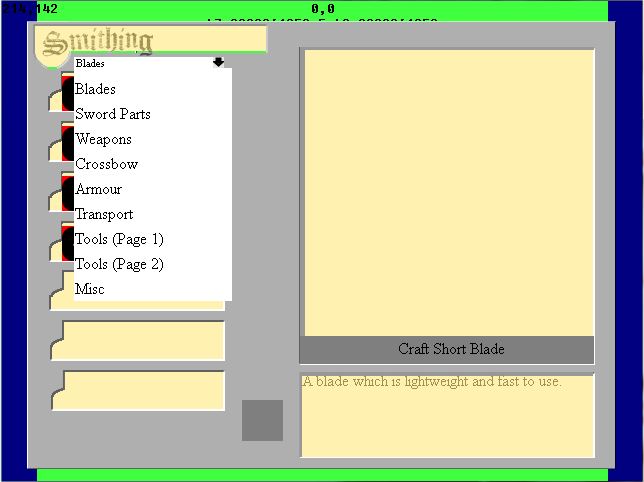 The Woodworking system has had the backbone of the system implemented but needs recipes and such added to make it usable. This should be competed soon.
The Inventory system has been competently redesigned and worked to follow other games such as DayZ, Diblo and Boulders gate base design with things I think were missing and structured to fit into this game better; for example a lot less stats as this game doesn't depend on stats. It also has shortcuts to feature built into the game which I think will be vitally useful to the player.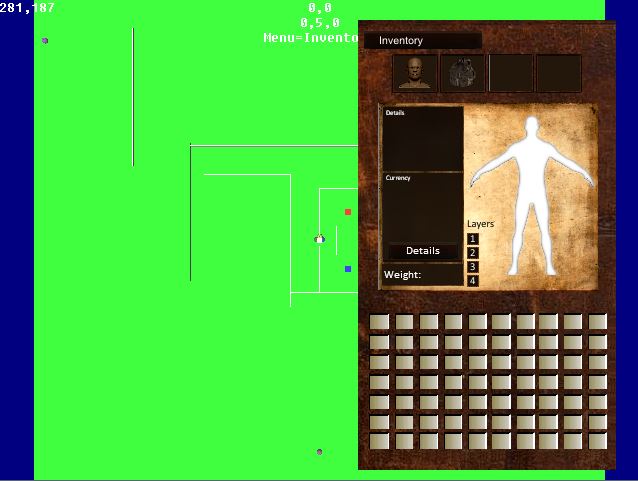 The last thing is AI is being designed as well. This system should in theory give each NPC you run into whist playing the game a distinctive flavor and feel realistic. They will have their own daily cycle which will alter day to day depending of other factors such as family and conflict. They will also have different interests and try and make time to do those interests as best as they can.
On a last note I would like to thank you all for keeping subscribed to this game and for the support you have given. I would also like to thank you for your patience in waiting to hear news on this.