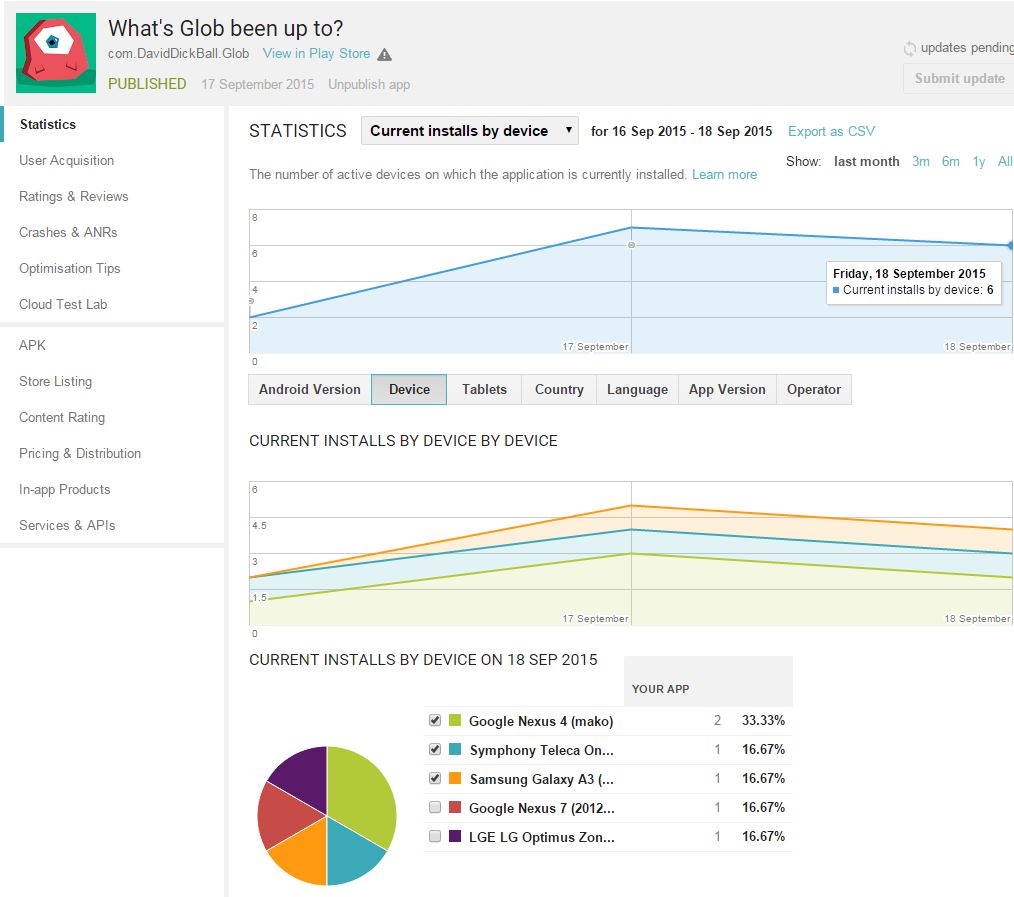 I've updated "What's Glob been up to?" after discovering a slight flaw in the way it calculates the amount of time since you last opened the app.
I've also been checking the stats, and have had 6 people download it (wow, haha!), ok not great numbers, but not bad so far for an app that doesn't really do much.
I'm thinking about expansions, and have loads of ideas, but not sure if that's even worth it as this was mostly just a learning experience.