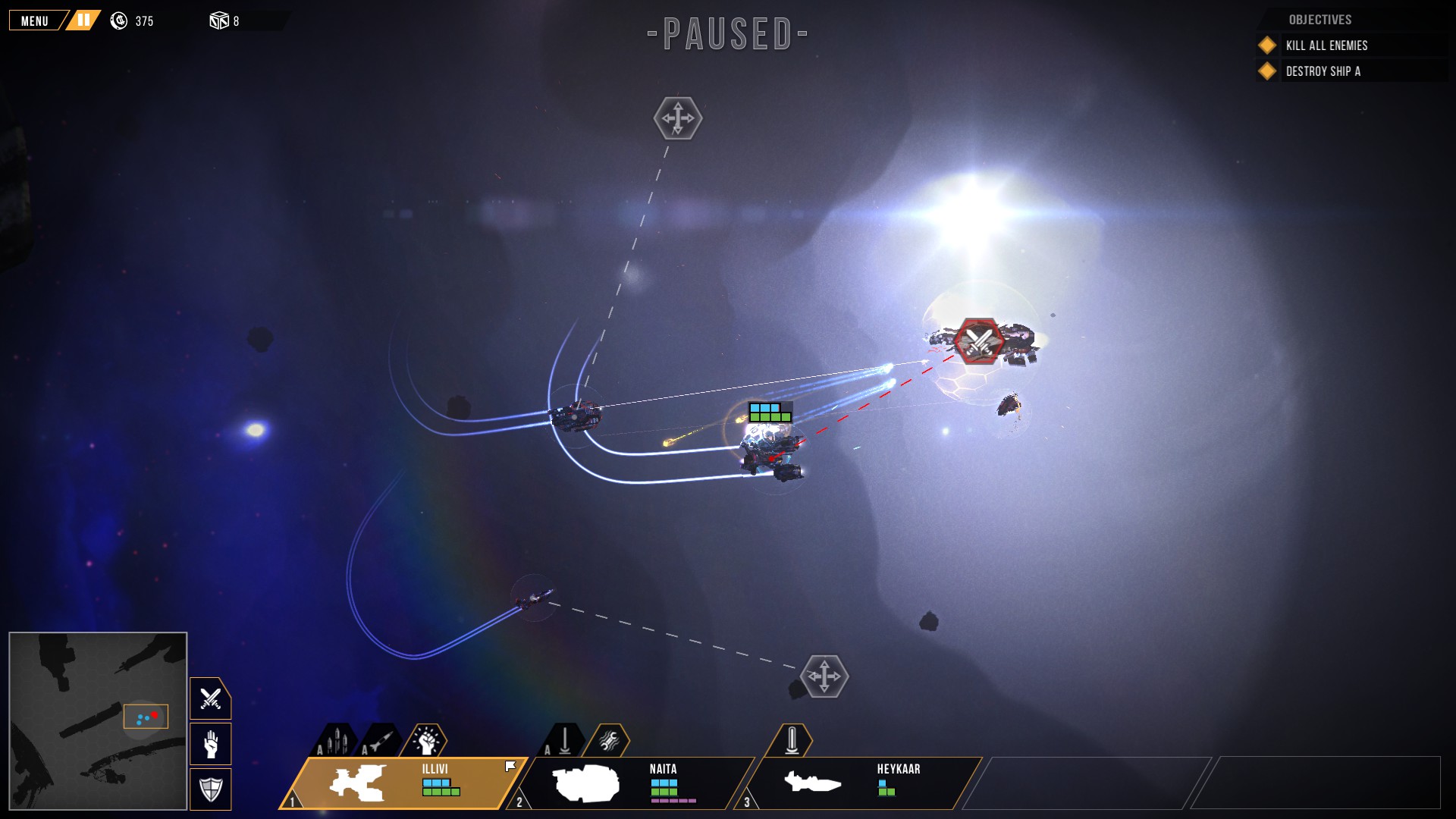 The last few updates have brought a lot more changes to Distant Star: Revenant Fleet, including Tactical Mode which allows players to pause combat and some new mission types. This article looks at some of the cool stuff that's coming in February!
Galaxy Map
As alpha players will have noticed, the game is currently limited to a single sector of space which is a pretty short playthrough. This month will add the Galaxy Map which "connects" multiple sectors and lead you towards the final battle with...
...The Erebus Platform
The Orthani super-weapon which your fleet is on a mission to destroy. This is a custom built scenario that has been designed to challenge your fleet.
Unit Experience
With more sectors available thanks to the Galaxy Map we can introduce unit experience - your ships will level and you can assign new and pretty powerful skills to them. This will let you customise your fleet to your particular playstyle.
Combat Balancing
The good news is that your fleet will be getting some improvements to its survivability as well as a few other changes and improvements to how combat and Tactical Mode works.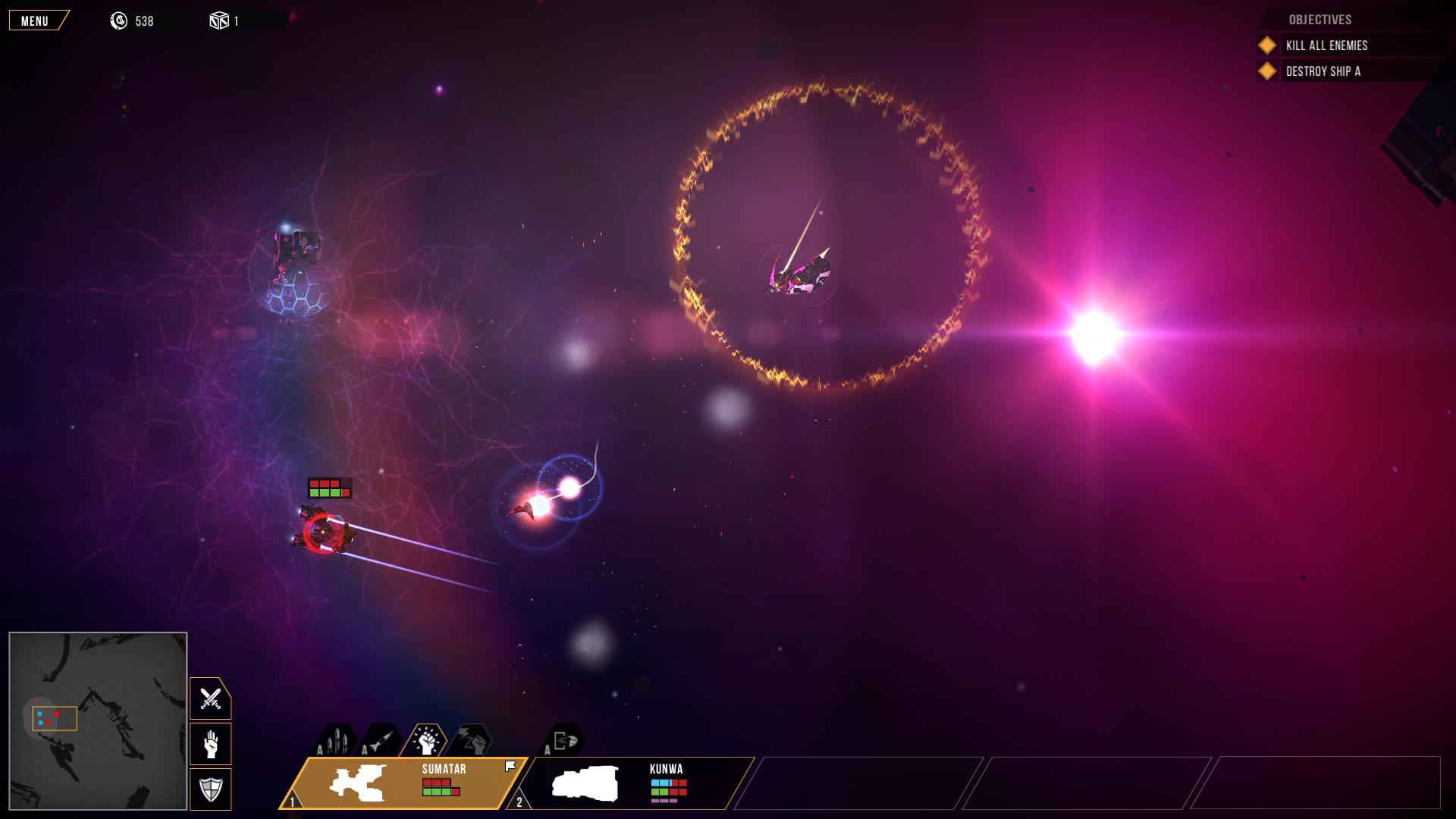 Attachments
With the next patch, we'll make some changes to existing attachments as a precursor to adding a lot more to the game in subsequent patches. These are largely designed to give you more options in combat and customisation.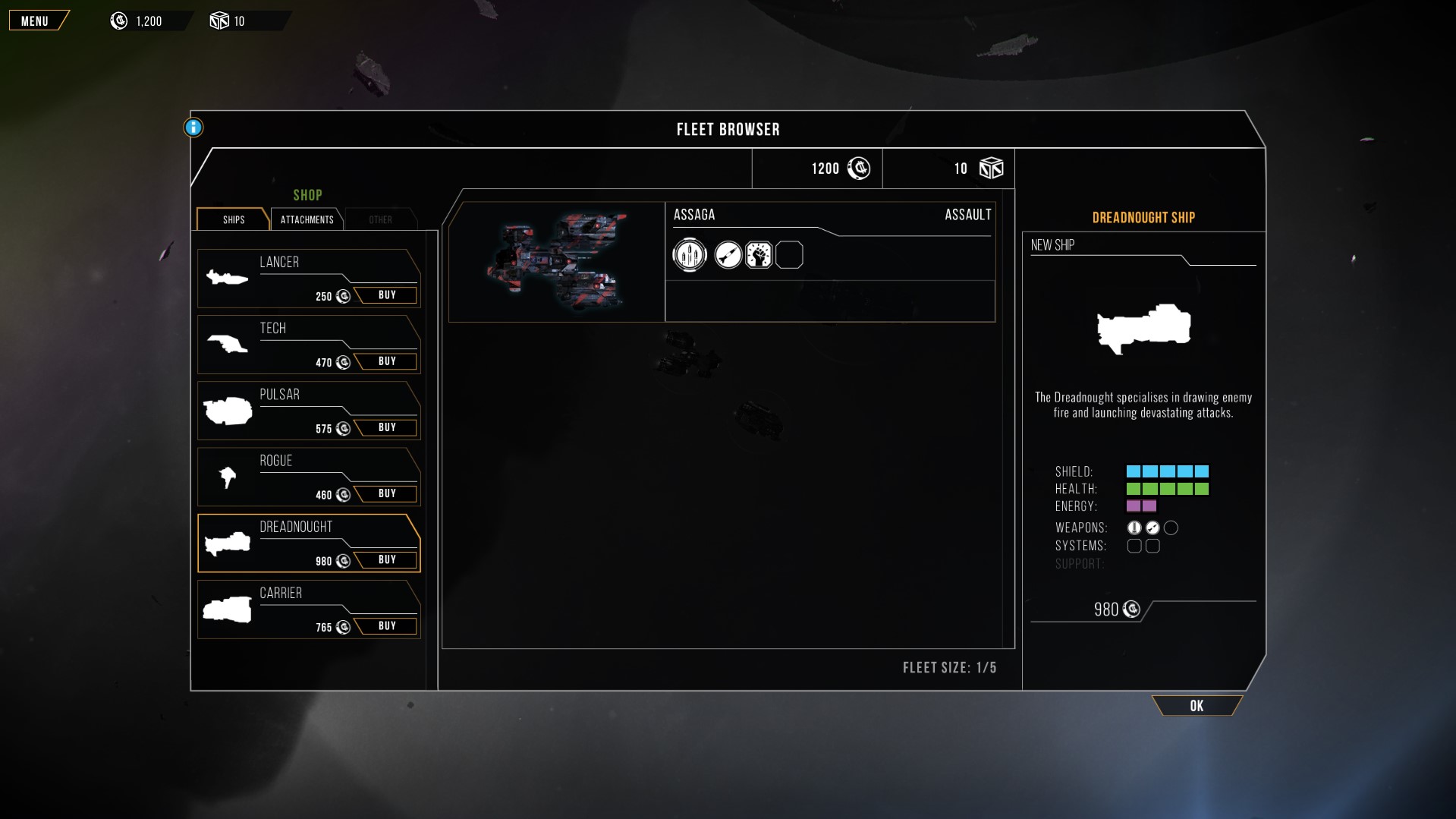 Save Feature
A necessity with the Galaxy Map being introduced!
New Missions
A range of new configurations to existing missions and whole new mission types are being added to the game.
Price Change
A reminder that the earlybird price of £4.99 is for alpha only and when we enter beta the game will move to its intended full price of £14.99. This is likely to happen over the next few weeks and we'll give advance warning on Twitter, Facebook, via our newsletter and on Steam so keep an eye out.
The feedback from players throughout alpha has been great and we've been happy to introduce several player-requested features to the game already and have more planned. Let us know on our forums or on the Steam community if you have any feedback about the game.