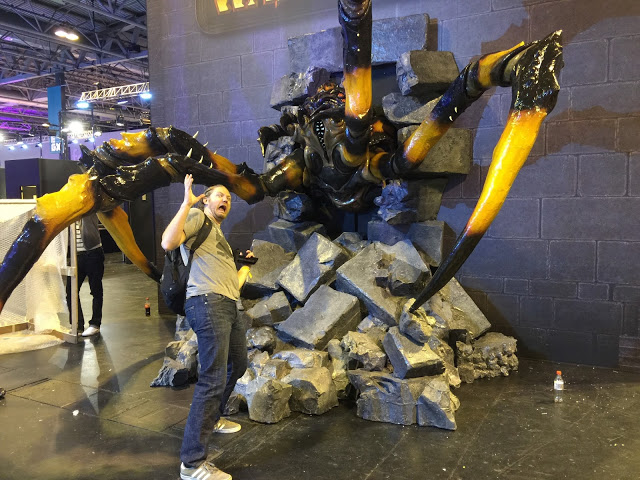 Greetings Star Commanders!

We are back from EGX where we were a member of the IndieMegaBooth, showcasing our game to the lovely people of the UK and Europe.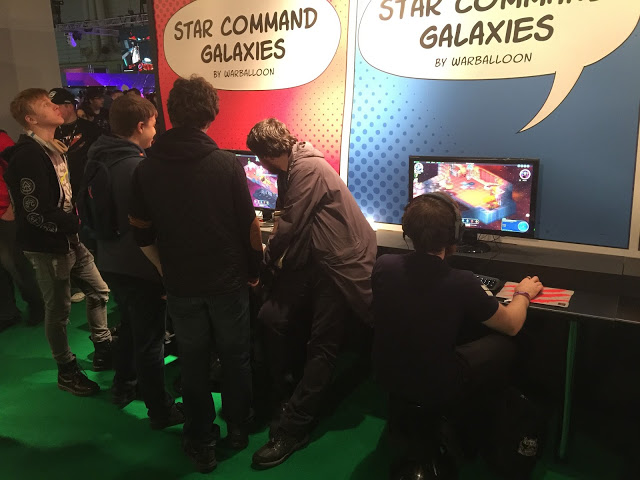 It was awesome. We had hundreds of people play the game over a 4 day period and learned a lot about our game. Because of the short amount of time players had at the booth (5-10 minutes), we presented a combat version of Galaxies that started you about mid-game - with a large ship and a crew of 5. Your goal was simple: survive wave after of wave of enemies.

There was a light tutorial, no space stations and combat was clearly the focus. And it went very well. People really enjoyed the game, zero crashes, some annoying but acceptable bugs and a ton of information gleaned from the play test.

We are hard at work on the first big patch for the game which should be out Wednesday. We are trying to merge the feedback we gleaned from EGX with the bugs, crashes and other issues that we have seen from our community having played the current Alpha.

Currently our goals include the following:
Release patch Wednesday addressing crashes, stability and other core issues
After that, remove tutorial and make it more of an integrated part of the game, including some game tips
Much easier starting conditions where the player gets a single ship and less hiring, upgrading and purchasing to do right off the bat.
Bugs, bugs, bugs, bugs and more bugs
Revise space stations to be MUCH less intimidating and easy for the player to navigate
Mission overhaul making missions much clearer, more varied and goal orientated.
Mouse overs and other detail items.
Balance
Now that we are back from EGX you can be assured that we will be issuing weekly updates and patches.
We read every single comment, review, guide, comment and question - so please keep talking with us! Can't wait to take all of this feedback and see what you all think.
Cheers,
Warballoon