Hey, there! It is I, SolarLune.
I used to frequent and keep up development log posts here on IndieDB. It's been a ton of time since I last posted about a game, the last one that I worked on being Valchion. I unfortunately had to put a (||) pause on it, and discontinue development for the time being. It grew out of my control, and became more than I could handle; it was unfortunate, to be sure. However, I plan to come back to it in the future.
What I'm currently working on is something called "Shakecan Games". Basically, they're games created under a short time restriction with a goal of having something good and fun to play in just a couple of weeks. While this might seem like it wouldn't provide enough time to actually focus on and refine a product to any enjoyable means, I think the opposite is true; it provides so little time that it forces you to focus on and compress a project into "attainable" reach. Most indie developers start a project with a goal in mind, like "create an online Metroid-like game" without any thought of exactly how long that would take, or what the problems in development might be. With this label, though, I'm mainly focusing on short games that I know I can finish, and that should be fun. The ideal is "content under pressure". Perhaps "content over pressure" or "quality under pressure" would be a good "catchphrase" as well, haha. I think I like the first one, though.
Anyway, I've been at this for about a month and a half so far, and I've finished two games so far. The first was an infinite top-down shooter named Pockette Rox.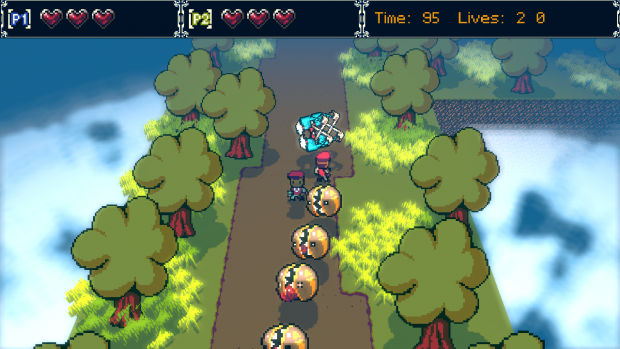 The second was a top-down "Adventures of Lolo-like" puzzle game named Kyro. It involves teleportation and object swapping to traverse a dungeon of over 20 rooms.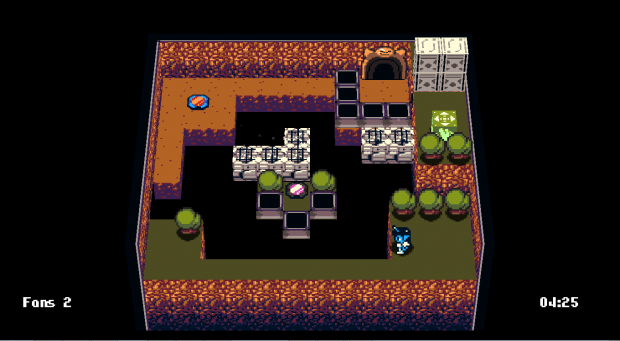 That's pretty good, considering that I've been working on games for, like, all of my life, haha. You can check them both out on my store page on itch.io.
So anyway, that's it! Thanks a ton for reading all of this and watching this space (if you are watching it)! In the next article, I'll talk about my next project. Feel free to follow me on Twitter and YouTube if you want to keep up to date on my progress (or just watch me here, I suppose). Thanks!
~Sol