Please excuse the rather long time of inactivity, but we had some problems in our lives that needed to be solved. I, for example had an accident and had to stay in hospital with a broken leg, which made it impossible for me to work on the game. However, I now have time to work on the game again and I hope to get the demo ready next month, but please don't get your hopes up, as it is quite a lot of stuff we need to do right now before we can even think of giving out the demo.
I was allowed to leave the hospital last week, and I already did quite a lot, fo example reworking the weapons textures so we can better use them in the Unreal Engine. To give you a short overview of how the optimizing in Unreal looks like, I made a screenshot of the Material Editor while I was working on the knife.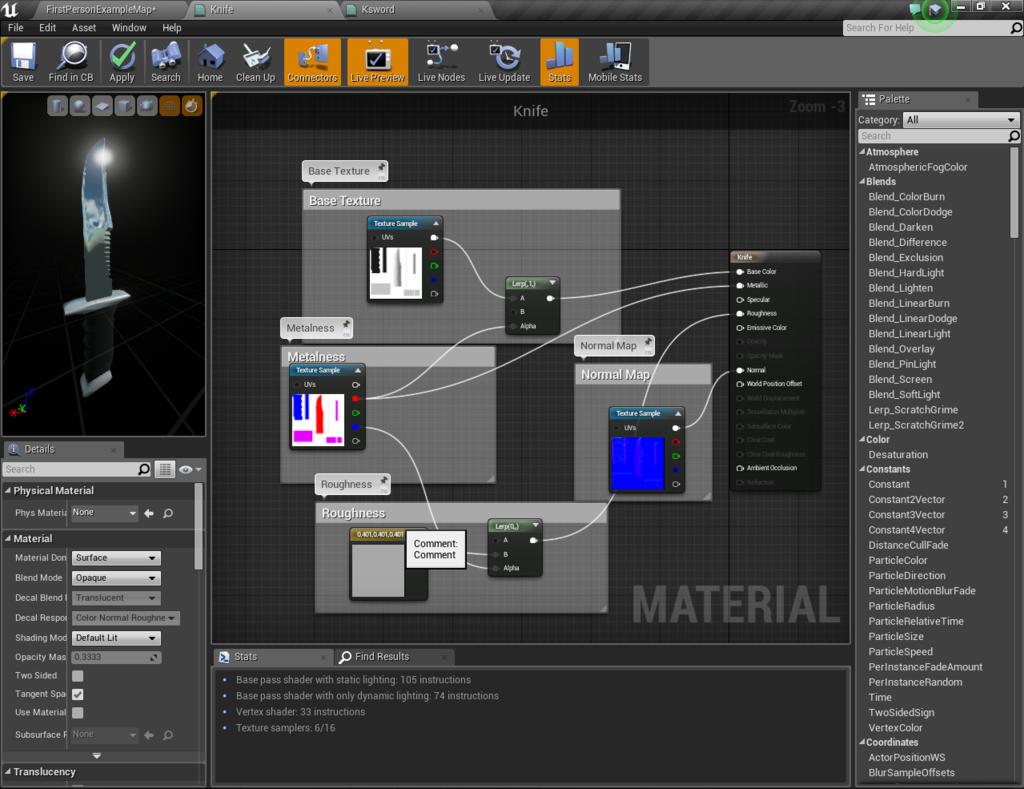 As you can see, it's a bit more complicated than in Unity, but the results are simply amazing! As a reminder here a picture of what the knife looked like in Unity:



It should be clear that we need a better material, we could have accomplished this with Unity, but it would have been a massive loss of time. In Unreal Engine it's easier to achieve a nice effect.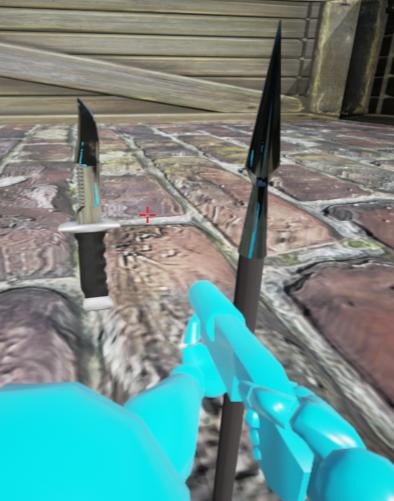 Please don't mind the blue character, we haven't found a Character Modeler yet. As you can see, the blade of the knife and the tip of the spear now have an extremely awesome metal-like texture. Also the two parts of the grip where no fabric is look like brushed steel.
I took this one step further and also did the machete, which looks like this:



Now I'm working on all the other weapons, but I think I will finish them in around two weeks.
It has been a very unproductive time, to say the least, but we are already getting back to our old working cycle, so I hope to present you updates more often :).