Hello,
At this point in development I'm mostly adding content to the game, most of the basic mechanics are in place, but before I make the games maps, I want to see what additional content I can put into the map editor, to give the maps more variety. What do you think I should add?
Currently I have the basics in place, tables, chairs, flooring, the basic furniture items you'd expect. But I want more objects for you guys to put into your maps to make them more interesting. I don't want to flood the editor with items, but I think we need a good healthy amount in order to create great maps!
Also weapons, I already have what you'd expect, Pistol's, SMG's, Assault Rifle's, Laser's, but if there's any unique weapons you think the game would benefit from, feel free to suggest them.
Item's aren't really in the game yet, and may not make it into the initial Alpha release, but if there's enough interesting ideas I may include them. These would be items that give you buffs/perks for a limited time during a match.
Currently in game modes we have Deathmatch, Team Deathmatch, Co-operative Survival, Capture The Flag, King of the Hill, Team King of the Hill (Control Point mode) and Assault. Each with variants. If there's any other game modes you know of and enjoy, please suggest them, and they may make it into the game.
Other than that, if there's anything else you think might benefit the game, go ahead and say it.
As I usually post a development diary every week, I thought I'd just do a small update at the end of this article to keep you informed.
I am currently running tests on a lighting engine, which will make the game look much nicer. I'm keeping an eye on the performance issues the lighting engine may present, if it becomes a big problem, it may not make it into the game, but tests so far on my development PC have been promising. Either way, I will include an option to disable lighting for slower computers. The ambient light level will also be a setting in the map editor.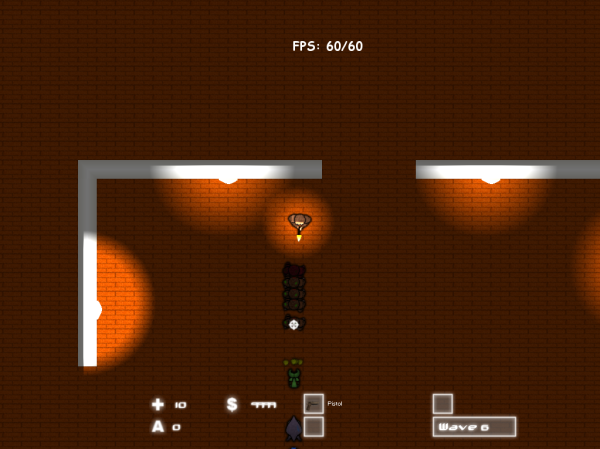 Lighting is work-in-progress and will change before release


I have also gotten the post-game stats to work, they accurately show player scores/kills/deaths after a match is over.
Also I have started balancing out the weapons, instead of automatic weapons being better than weapons such as Pistol's, I plan for them to all be relatively equal, and you can just pick a weapon depending on your playing style.
That's all for this week, make sure to follow me on Twitter to keep up to date mid-week, and also track the game to be alerted whenever new info is released.
Have a great day,
Jenraux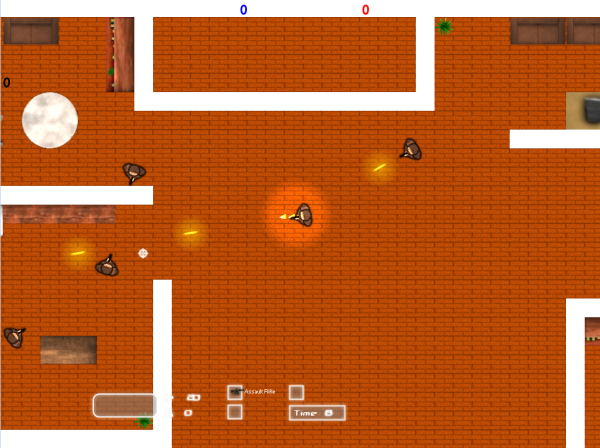 Random DM screenshot, with new lighting and AI