We've all been here.
You're an indie dev, sitting down to make the next great indie game. Maybe you're writing your first line of code or maybe you're writing your 10,000th, it doesn't matter.

The struggle isn't to get the code working, it's to find the people who we want to share it with and show our finished products to them. Coding is based in logic. There are rules, and if you follow them it just works. If you don't follow them, your compiler doesn't hesitate to point out where you went wrong. Technically, anyone with basic knowledge of coding could sit down and make something.
What about the part about showing your work to the people who would probably really enjoy it? I know that personally, as a gamer, I was never interested in playing indie titles. I hated steam sales that featured nothing but indie games, and I rarely ever visited sites like this one.

Then I played Stardew Valley. And Undertale. And Gone Home. And a lot of others. Sure, those are practically AAA indie games, but I didn't see any of them coming. I didn't follow the news, or the devlogs. I just saw them on Steam's top sellers lists one day, and grabbed them after a bit of research.

I almost missed out on some of the best games of my life.

It would be ignorant to compare anything that I'm working on to those games, I know this. Those games are special. But one of you guys out there is making the next great indie game. What if you don't market it right? What if nobody finds it? You'd miss out on the joy of sharing it and the world would miss out on the joy of playing it.

No matter how much it absolutely sucks, we have to focus on game marketing. It's not done in a black and white logic like code. You can do all the right things and have it just not work. Marketing is more of a brute force operation. You have to get out there and make sure you get seen. Twitter, Facebook, this site, devlogs, screenshot Saturdays and feedback Fridays... our job isn't just to make games, it's to show them off and say YOU WANT THIS GAME, AND I WANT YOU TO ENJOY IT!!
We, as indie devs, have a responsibility to make quality games. We have to make people realize that even though there are those devs out there who churn out a game in 2 weeks from a tutorial and market it as "THIS AWESOME RPG!" those people are the exception to the rule. Most of us want to make something that people are going to like. Our pay day comes in the form of Youtube 'Lets Play' videos and good reviews.
The money is nice, but it's not the priority.
For me, I've found my passion. I stopped making the games that I thought people wanted to play, and I started working on the game that I want to play.
Meet Azure Sky Project. A game where you play however you want. It's a tactical 2D shooter at heart, but even the 'tactical' part is optional. Go in guns blazing, breaking through buildings, or along the rooftops and cliffs as a ghostly sniper. Your call.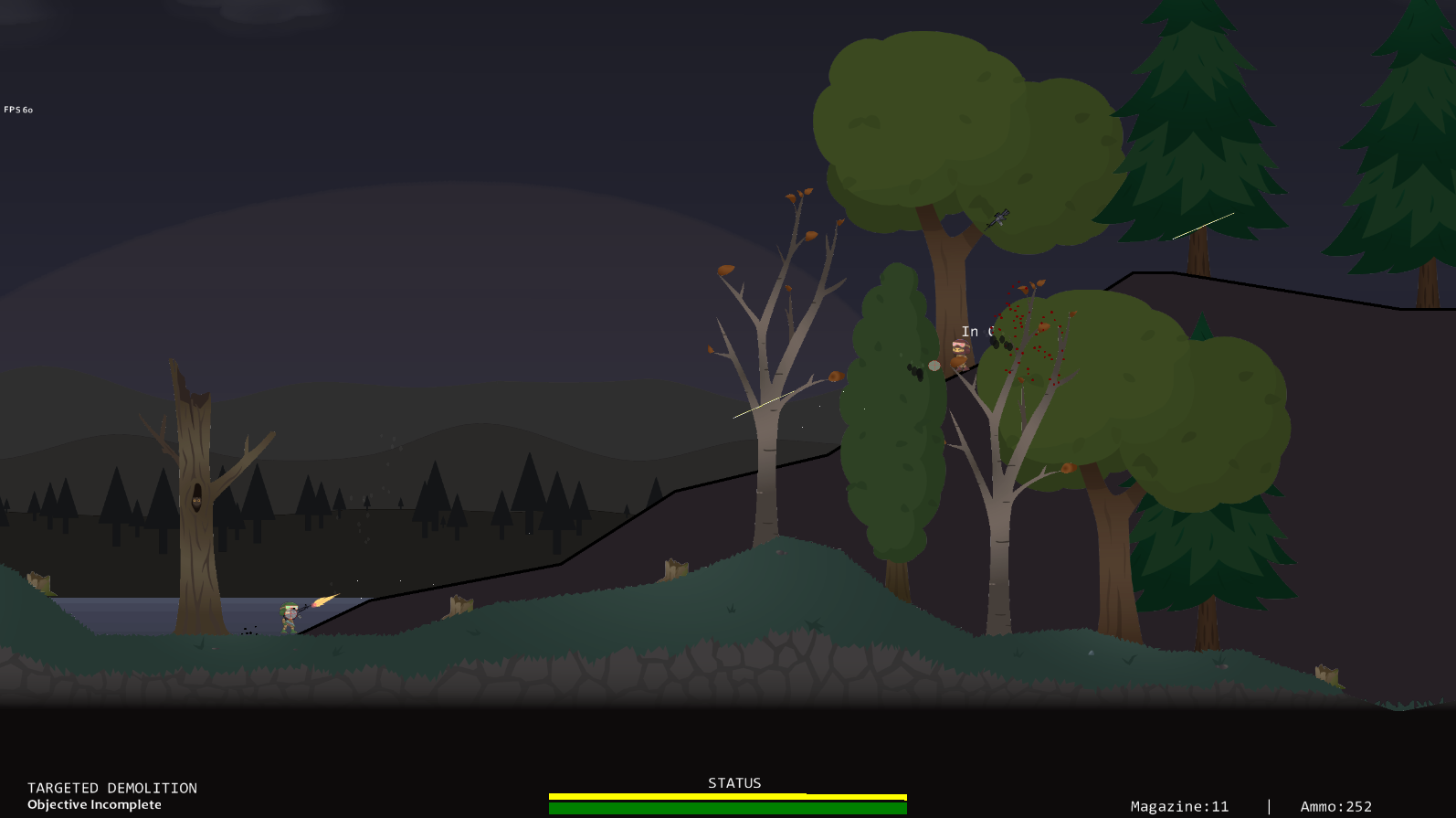 It's been a blast so far. An artist has come on board to work with me on this title, and together we're blazing ahead toward the finish line and getting one step closer to both of our dreams of just making something for people to enjoy.

Til next time, IndieDB
Brian - "Burgee Games"
burgeegames.com