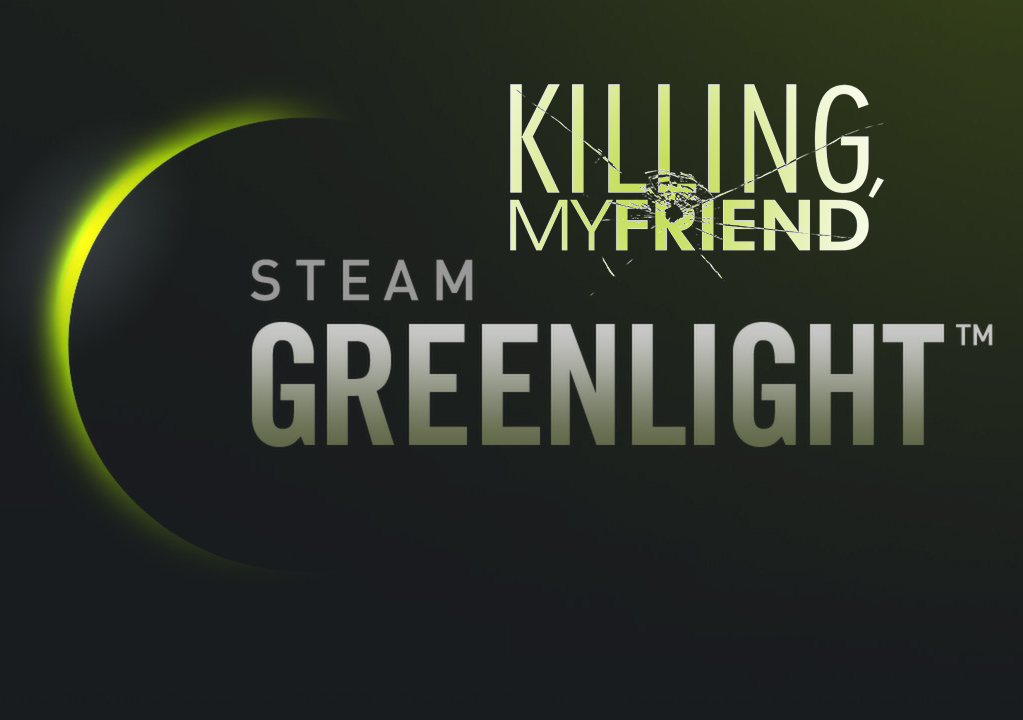 That's right ladies and gentlemen, we are very happy to announce that we have indeed been Greenlit by the Steam community! It took 11 days and by the time we were greenlit we were #4 on Steam Greenlight. What a great ride. We shot to #30 in three days all thanks to the support of past AHL fans, friends and family and people whose interest we piqued on Steam and here on IndieDB. We are pretty proud of what we have to offer the gaming community and can't wait to show you more as we delve further into development. So keep an eye out here, on twitter @HardBoiledSoft and on our website at www.killingmyfriendgame.com for all the latest news and happenings.
And to celebrate, we wanted to share a couple of screenshots of our Long Beach map that we are transforming to a battle ground that is on the cusp of breaking dawn: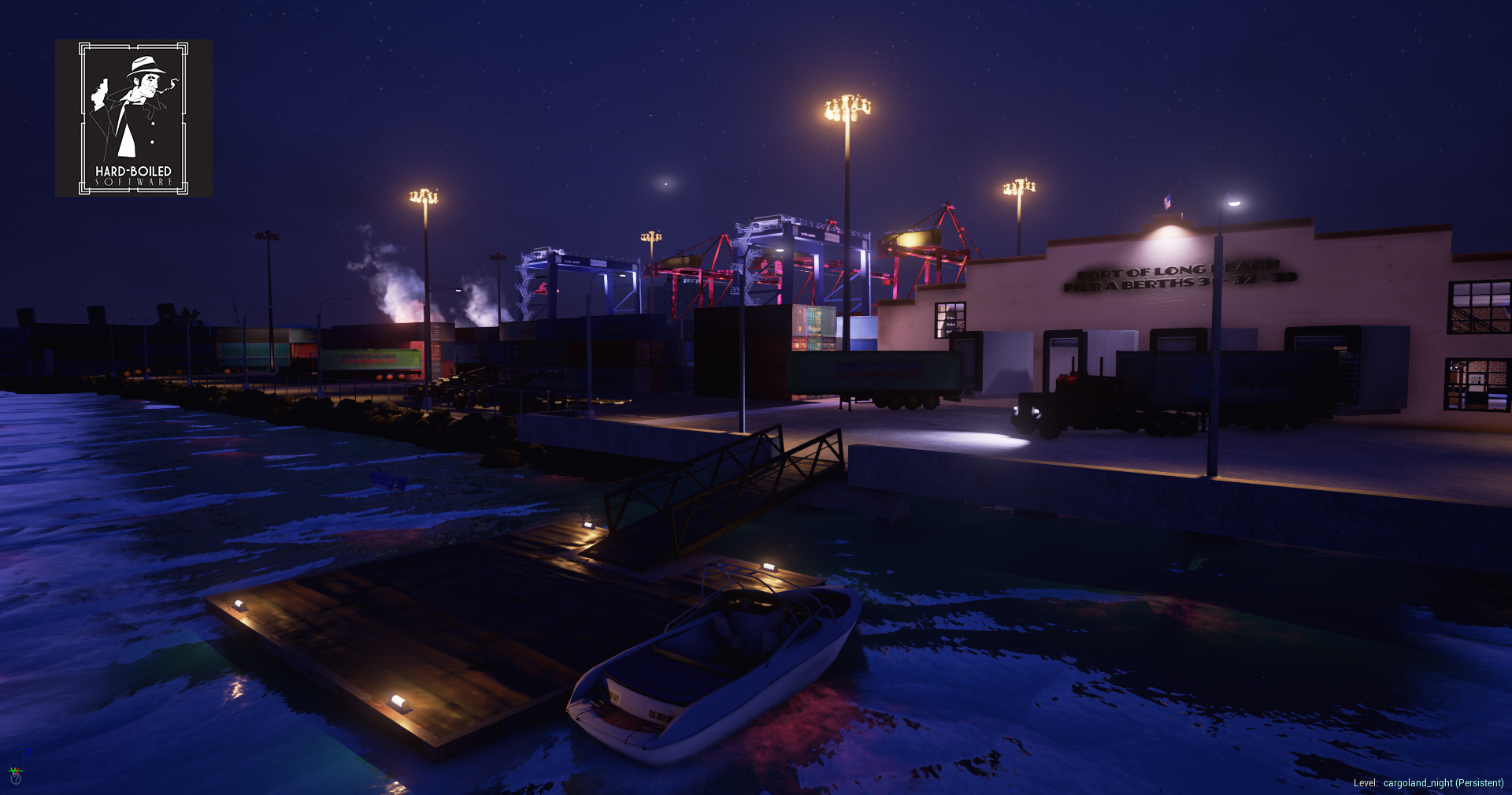 It's still a WIP but we're liking the mood much more.
Here's a shot of the warehouse interior: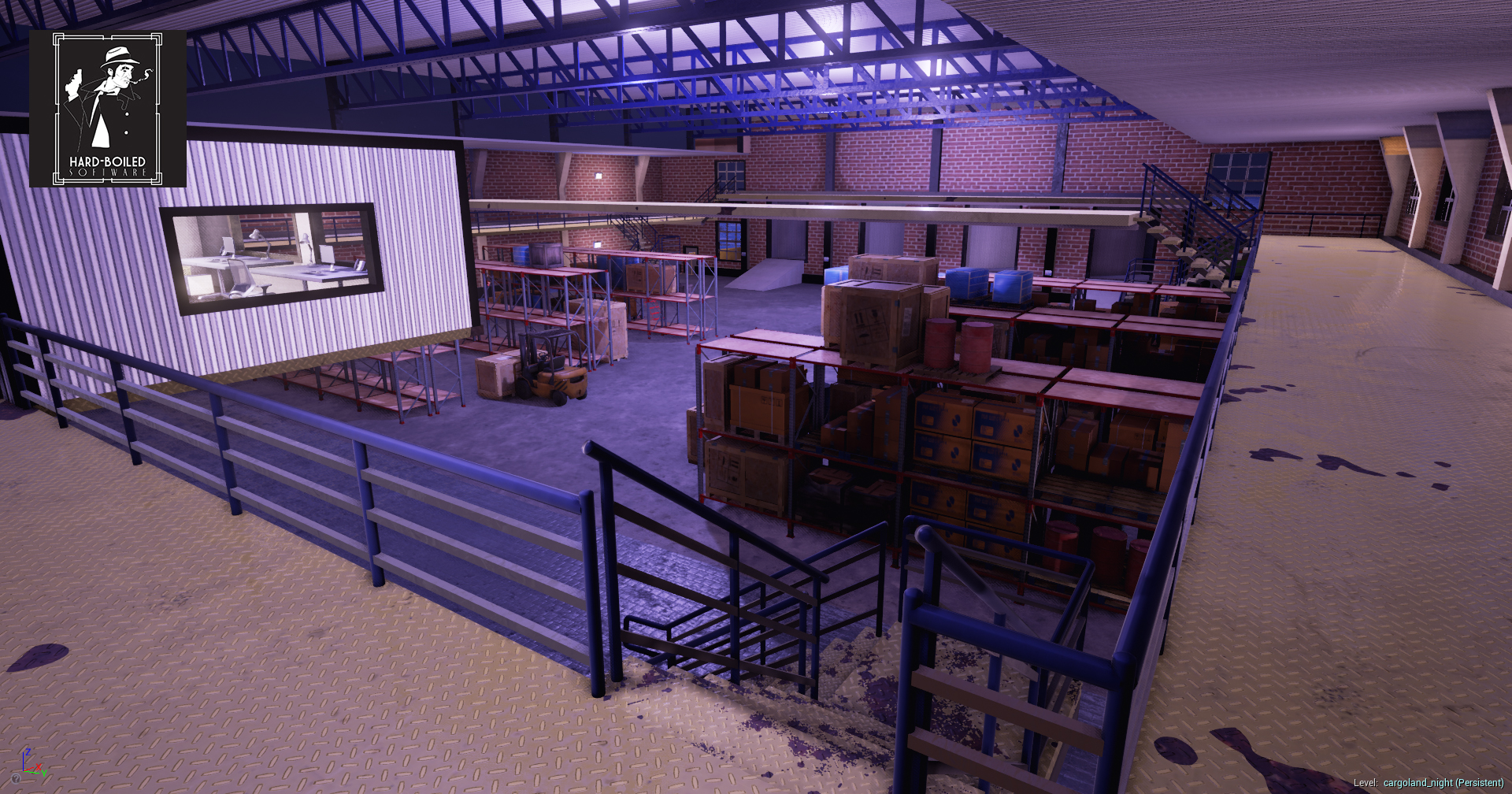 As you can see, the warehouse interior provides a bright contrast to outside.
Also keep a look out for our Features where we give you an in-depth look at Killing, My Friend's features. Next up: The Director, both our main villain AND our announcer and we show you how that works. Stay tuned!