Announcing Super Gemini Bird!

I've been joined by @thronecode to work on the game, which is now called Super Gemini Bird. The design goals remain the same, but he has lend me a hand with the art and is doing an amazing job. We're gonna go all in and try to make it into a commercial project, getting it on steam and such.

I think this is a big step forward into getting the game to the next level and I'm very happy with where it's going! Hope you will like it too.
Old version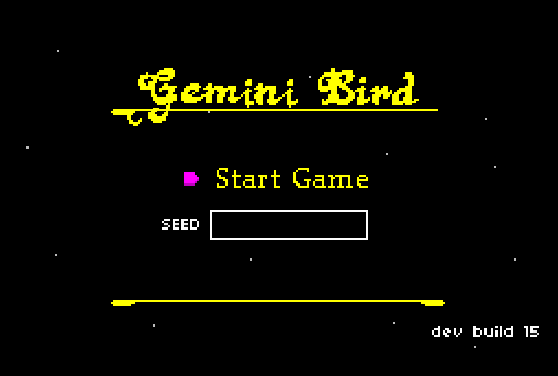 New graphics