We are very excited to announce that we have recently submitted ChargeShot to Steam Greenlight!
ChargeShot has been a labor of love. From a one screen 4-player only, clunky Ludum Dare entry, to a polished and nearly completed death match battle royale with 4 unique levels (and more on the way), 8 characters, gamepad and keyboard support, 2 game modes, perfected controls and user input, and a universe populated with blood bath and friends on a couch going "OOOOOHHHHH!!!!!"-- many "after the reaaal job" man hours have paid off, and we have taken the next step in this game's credibility, visibility, and quality. We have put this bad boy up on Steam Greenlight.
I want to thank everybody who has supported the oblong and non-kosher development process of this game, from the retweeters, to the potential funding opportunities, to our new friends at OUYA and among the press. It has been a wild ride, and there is quite a road ahead of us.
Please take the time to vote for ChargeShot on Greenlight, dads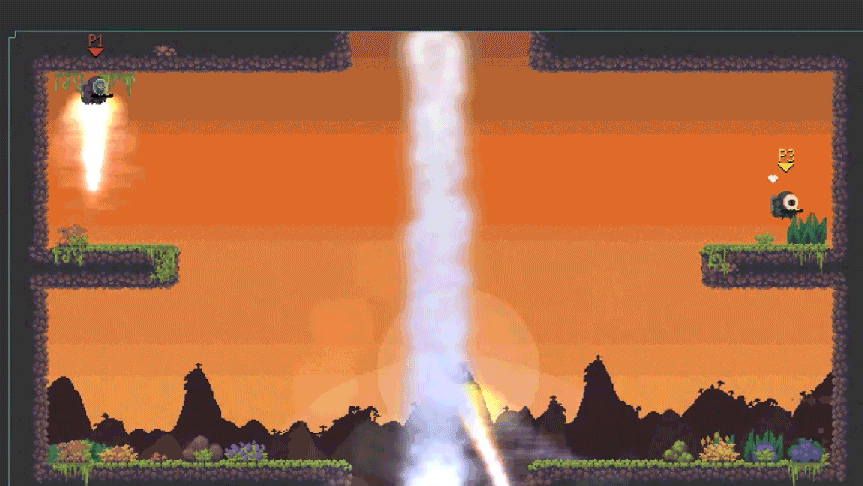 -Cullen and Britt