Another super busy week here at LRD Games.
Great news: shield repairs are now completely in place. Shields work a little differently than other disasters in that they're not populated on the basis of mission difficulty, they simply have a random chance of failing with every use.
When they do fail, you'll be instructed on the next-optimal shield modulation and must go down to the reactor room to remodulate them accordingly. Counting on those shields to work when you critically need them is now a slightly more risky endeavor.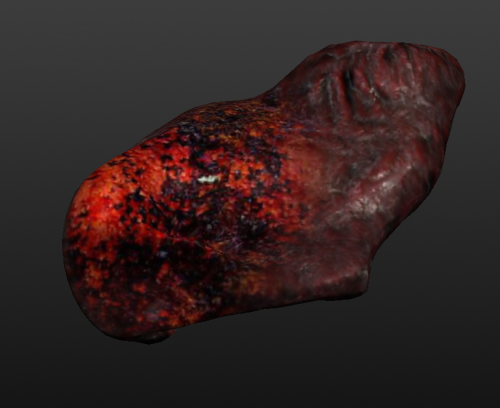 The fifth story mission is largely in place, we're just getting the AI for the final boss (which you get a sneak peek of) right, but the scene is very lively and it should make for a great action sequence.
We've also got a nice little feature added where an in-game sketchbook will continuously add more charming doodles made by the player-character as the game progresses and achievements are awarded.
We're building up our reserve of doodles presently. Creature weaknesses are coming soon, as well as three new beasts!
Thank you so much for following our development.
We'll be back next week with another update for you!
P.S. Monsters can now be harvested for parts, including rare giblets (as shown above), to turn your spacecraft into an unholy abomination. Let the harvesting begin!