Welcome everybody after a long break. We hope that the interval between updates will be smaller than before.
And now to the point. We are pleased to inform you that the weapons used in Late Roman Republic are done! So there will be a little more time for other important things.
Recently, the game menu concept has been completed. In the final version already in the game there will be some adjustments. We want to make sure that everything is perfect.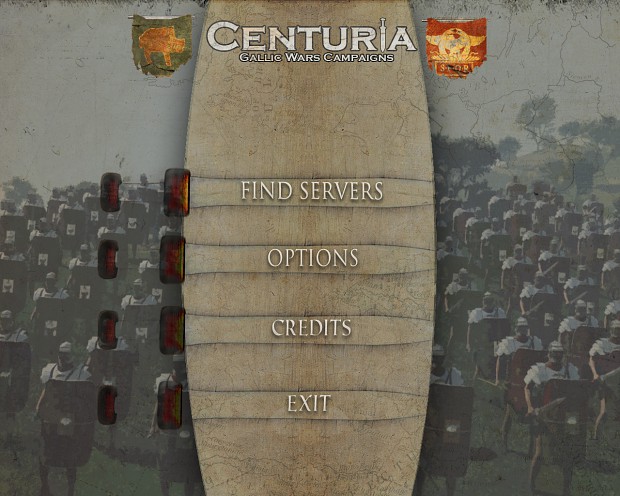 Now something about new Roman weapons. "Light and Heavy Pilum", "Republican Oval Scutum" and "Gladius Hispaniensis".Taken in proper time and with attention to detail.
Short informations:
Both pila were thrown just as the legionaries charged. Scutum was a basic defense of each legionary. Gladius Hispaniensis was a basic weapon of each legionary.
We wanted to show you all Roman weapons which will be used in game by various classes: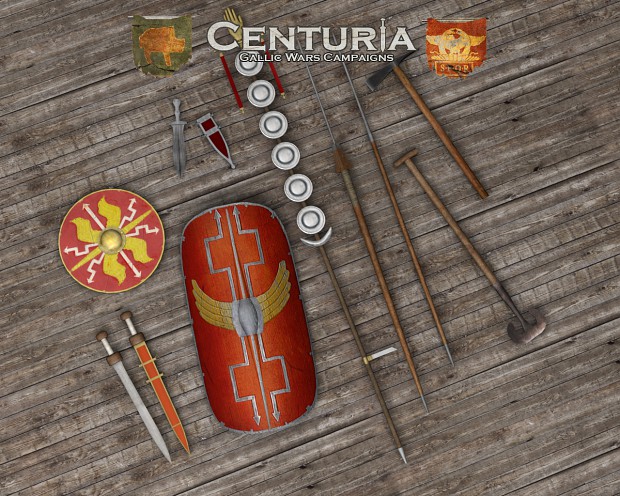 Currently we are looking for very experienced people in all positions.
Also, someone who will manage the whole team and take care of recruiting.
See you soon, Centuria Team