Hello everyone. I want to start off by saying I deeply apologize for not updating on IndieDB. I've been busy and never got around to it. That's not to say I haven't been updating the game. I have a few updates I wanted to share! I've also updated the game description and summary, so be sure to check that out. In other news, I'm thinking of submitting Dark Moonlight to IndieCade. If you have any comments or questions, feel free to ask!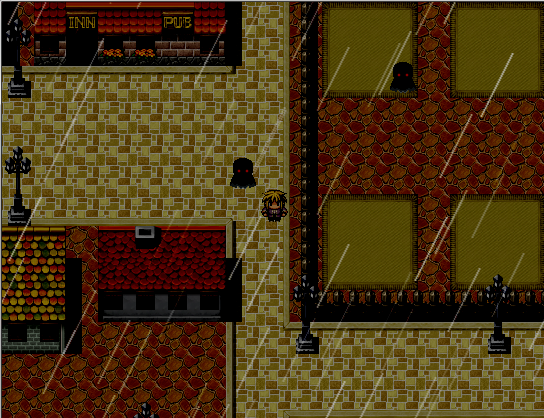 SInce our last update here, I've added numerous new things. I finished Ryoko Castle and started ACT 2 of the storyline. This time, Kiyoshi's dreams get even deeper as you end up in Kimiwarui Town. Every RPG needs a scary town. Pokemon has Lavender Town, and Dark Moonlight has Kimiwarui Town. A small market town said to be haunted by ghosts of the people who have fallen to Kai Ito. This also marks the start of the 13 Disapora. The 13 Disapora are the disciples of Kai Ito who are sent to defend him after he goes rougue due to your encounter with him at Ryoko Castle. The 13 Disapora hold the key to reality, therefore you must defeat them in order to escape your nightmares and return to normal. But that may not be the case, as everything that happens to Kiyoshi seems almost hyper-realistic. This town leads up to the findings of a certain person's suicide, and why he or she did it. Was it to warn Kiyoshi of the impending dreams?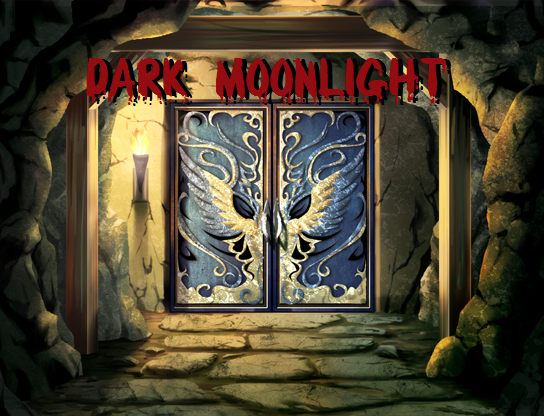 If you want updates as soon as they happen, be sure to follow me on Twitter, you can also track Dark Moonlight on IndieDB. If you have any questions regarding Dark Moonlight and its development, feel free to ask me on Twitter or on IndieDB and I'll try to reply as soon as I can. All feedback is appreciated and greatly helps Dark Moonlight get finished quicker when I know that people are liking the game and helping me fix bugs and glitches, as well as giving us their ideas and suggestions for the game. Have a great day!
---
Follow our
blog
to get updates as soon as they happen!

Help us rise in popularity!


Follow us on Twitter, track us on
IndieDB, and Subscribe to us on Youtube!